I'm not sure if I am the only one, but I get a bit obsessive over new foods that I have just discovered.  This Avocado Cream is my new obsession and I can't believe I didn't try it before now.  I'll let you in on a little secret.  I don't like sour cream on it's own.  It there is a dollop on my food (when I go to a restaurant) I will politely scrap it all off and mix any white streaks left over into my food so I can't see it.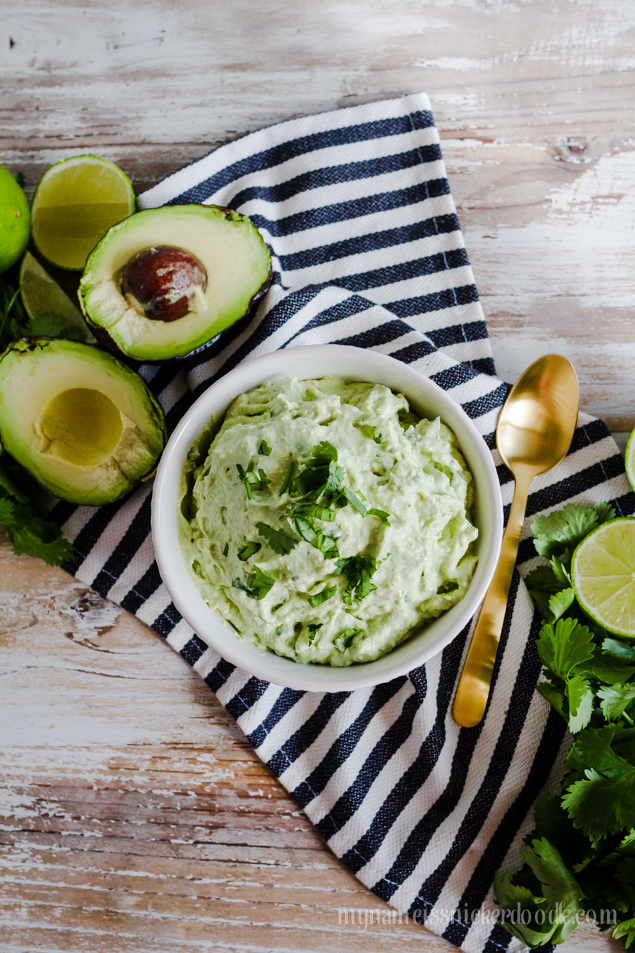 It's a totally different story if it's mixed into something.  I actually use sour cream frequently in my recipes because I know that it elevates the flavor and creaminess of the dish.  Weird, right?!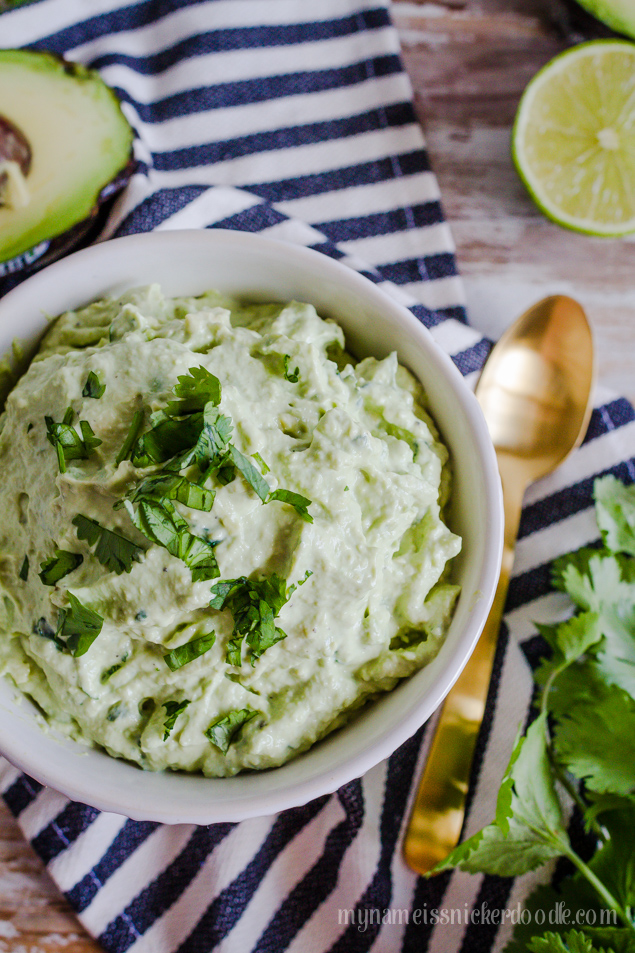 Another obsession I have is with avocados and guacamole, but I know I'm not the only one there.   I was making tacos the other day and only had one avocado.  I knew it wasn't enough for my family so I decided to come up with own recipe for Avocado Cream because I had plenty of sour cream on hand.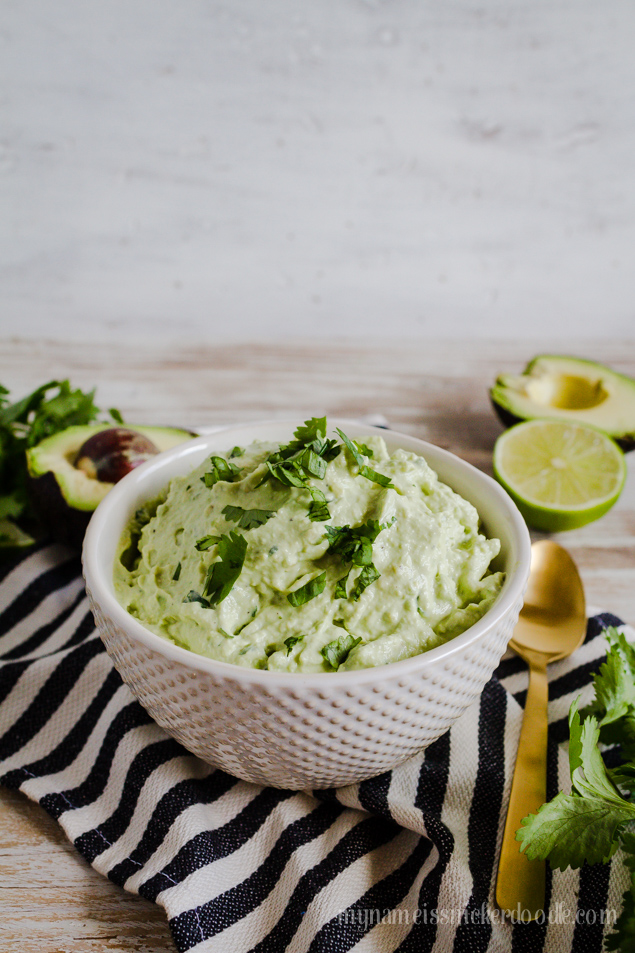 It turned out pretty spectacular and it's a new favorite topping at my house.  I also thought it would be great with Southwestern Eggrolls, quesadillas or even yummy served as a dip along with chips and salsa!  Give it a try and let me know what you think!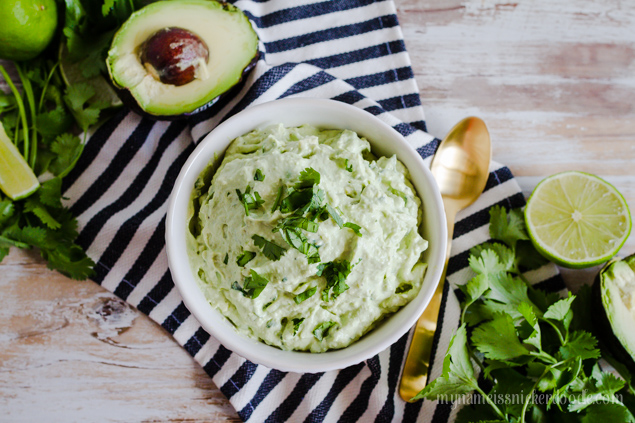 Avocado Cream
Avocado Cream
Author:
This makes a great topping for tacos or as a dip along with chips and salsa.
Ingredients
2 Hass Avocados
1 Cup Sour Cream
3 TBSP Cilantro
2 TBSP Lime Juice
Pinch of Salt
1 Jalapeno, Finely Diced, Optional
Instructions
Peel and pit avocados and place into a medium bowl.
Add in cilantro, lime juice and salt.
Mash together with a fork until smooth.
Mix in sour cream until well blended.
Cover and chill until ready to serve.