Thanksgiving was amazing this year.  We spent it with friends and ate the perfect meal with turkey, stuffing, veggies and of course mashed potatoes.  I like to have a similar meal for Christmas, but might switch up this year to make these Roasted Garlic and Rosemary Mashed Potatoes!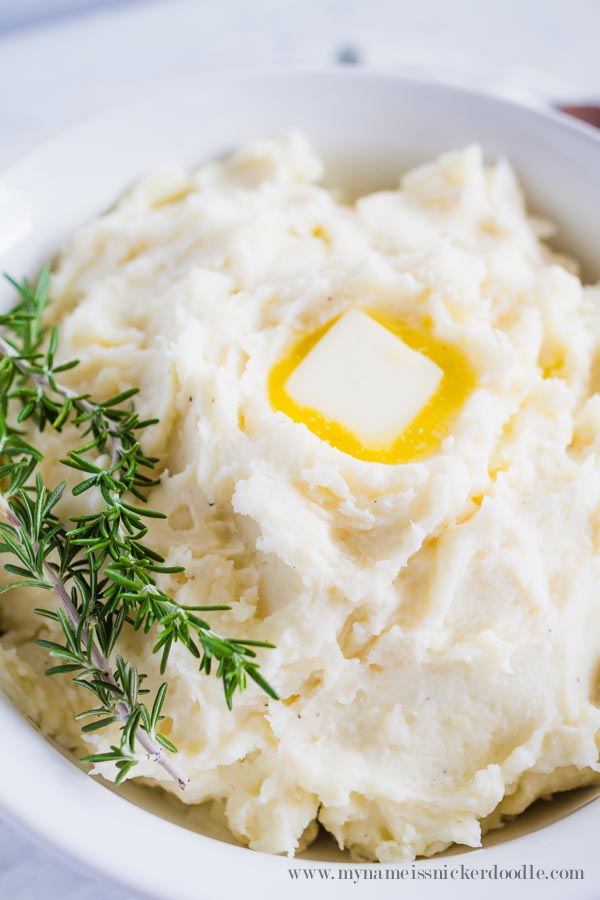 Since I started making my own meals as an adult, I've tried putting a different twist on the holiday turkey and side dishes each year.  Nothing too crazy, but just enough to add a little something to make it extra special.
I am super pleased with this year's mashed potato "makeover"!  They are made with roasted garlic and rosemary infused milk.  And of course plenty of butter!  They are super creamy with a hint of garlic and rosemary flavor.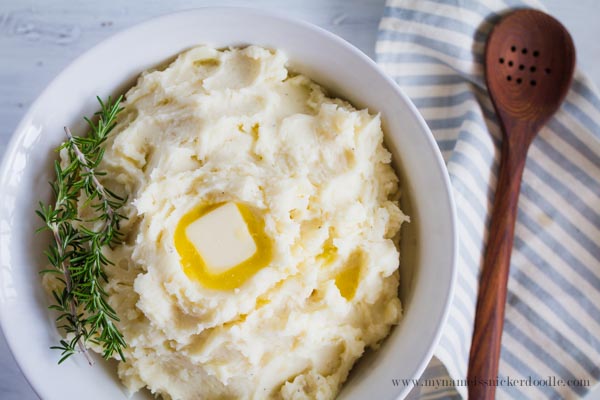 I'm here to tell you that these potatoes will wow your family and friends.  They aren't super difficult to make and come together in under 30 minutes.  Once you've made them, I'm sure they will be made throughout the whole year!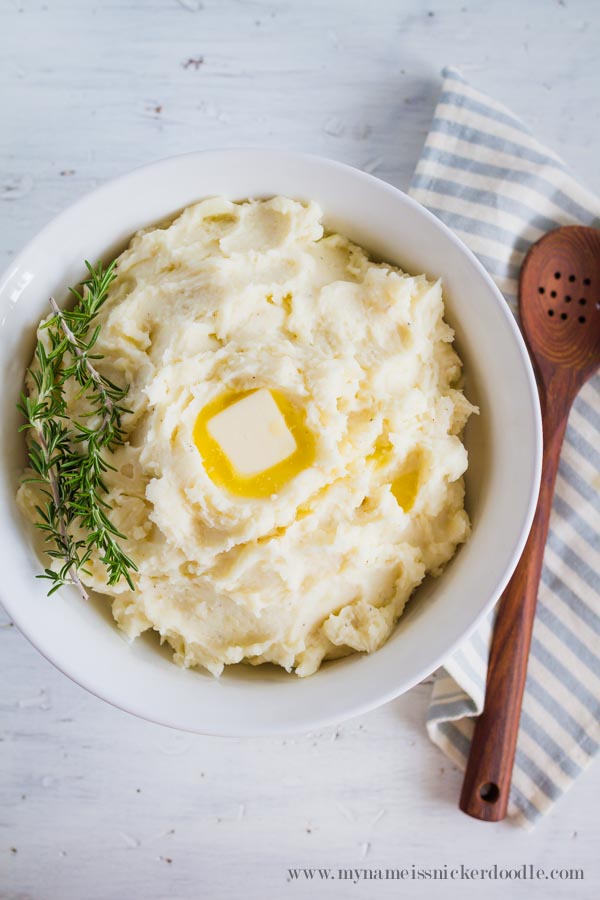 Roasted Garlic and Rosemary Mashed Potatoes
Printable Version
Ingredients
6-8 medium Russet potatoes, peeled and cubed
1 stick butter, cubed
1 cup milk
3 sprigs fresh rosemary
6 roasted garlic cloves, chopped
1 tsp salt
1/4 tsp pepper
Directions
1.  In a large pot place cubed potatoes and fill with water to about 2 inches above potatoes.
2.  Bring to a boil over medium high heat and cook for about 15-18 minutes or until potatoes are just tender.
3.  While the potatoes are boiling, pour the milk into a small pot and add rosemary twigs.
4.  Over medium heat bring the milk to a low boil (to avoid scalding) and reduce heat to a simmer.  As it simmers, the rosemary will infuse the milk.
5.  Drain potatoes and place into a mixing bowl.
6.  Add in cubed butter, chopped roasted garlic, salt and pepper.
7.  Start mixing on medium speed and slowly add in milk until you reach desired consistency.  You may not need to use all of the milk until the potatoes are smooth and creamy.
8.  Serve.