Is your house full of candy right now or are you one of those that has will power?  Will power is not my strong suit so I've got a pantry full of candy for Halloween!  I have resisted eating most of it, so does that count?  Ha!  These Trick or Treat Pretzels are perfect for before or after all that trick or treating.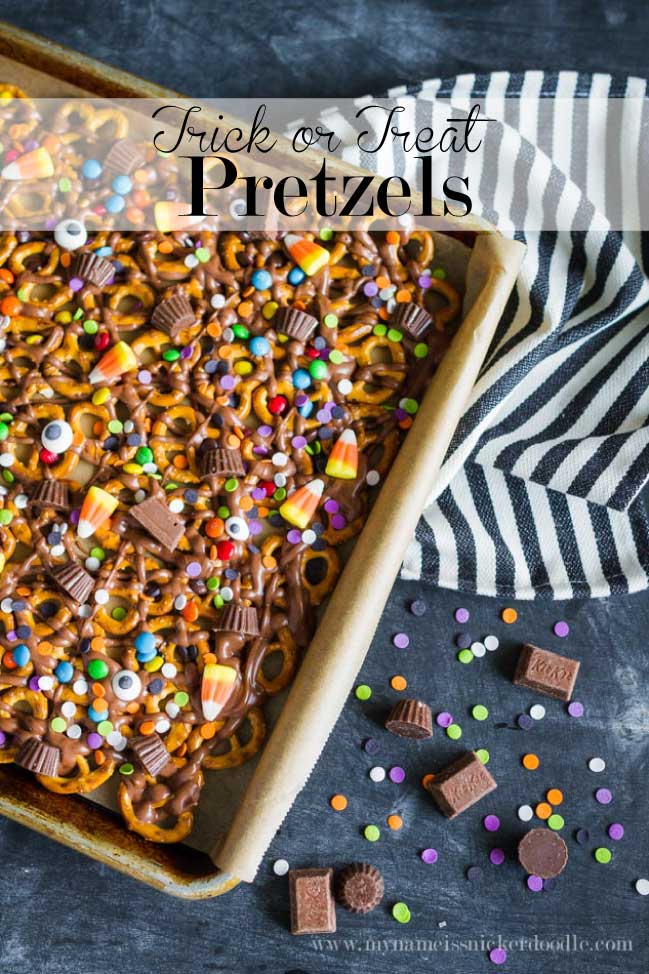 Use all that candy to make a treat for a party or make it afterward to get rid of all the loot!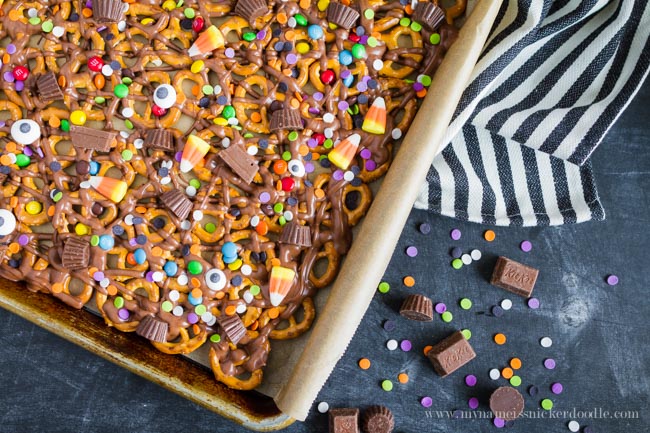 You can find the recipe HERE and it truly is very fun to make!  Plus I'm a sucker for any salty sweet treat!