This shop has been compensated by Collective Bias, Inc. and its advertiser. All opinions are mine alone. 
#FreeToBe #CollectiveBias
I didn't think I had allergies until I moved to Texas!  Seasonal allergies seem to be the worst here.  Of course there are more seasons that are worse than others, but runny noses and watery eyes are no fun no matter what time of year it is!
My boys sometimes get the brunt of it because they are constantly playing outside.  Raising three active boys is as crazy (and fun) as it sounds and they sure love to play hard.  That means more laundry for me!   That also means trying to keep my all three of them free from allergies as much as possible and that's why I love sensitive skin products like all® Free Clear.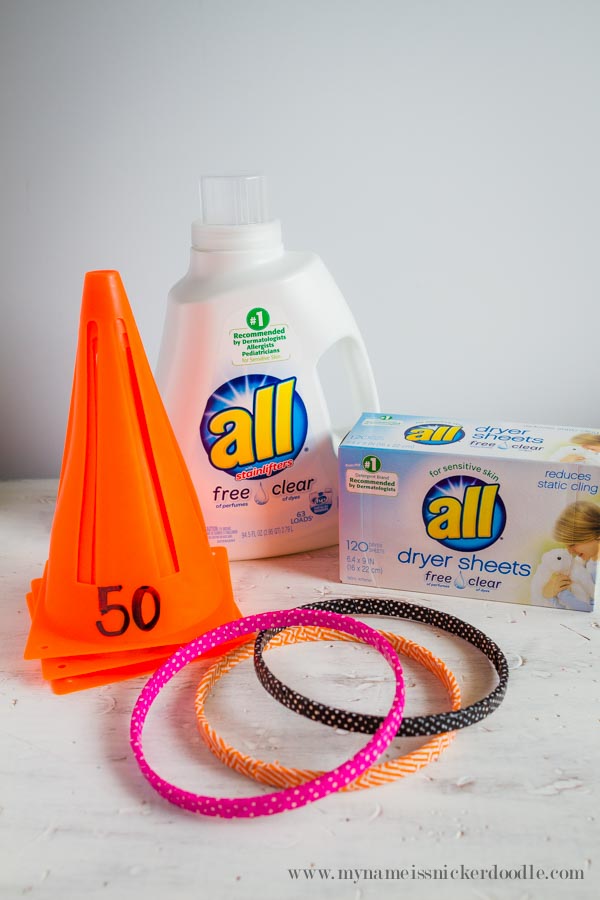 Itchy skin can be a bother when you are trying to have fun!  All Free Clear gives him the freedom to play with no worries.  It's the #1 Sensitive Skin Brand so it's perfect for our family.
My oldest son is also my most creative so he helped me create an easy game for him and his brothers to play.  The best part about it is they can play it inside or outside!  Good old fashioned Ring Toss!  Our version is simple to make and the kiddos can help.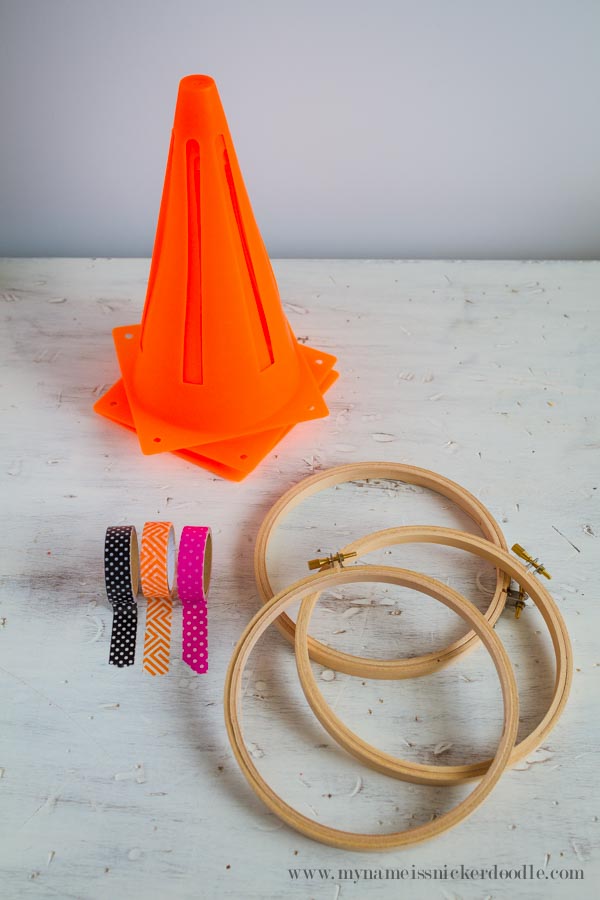 Materials You'll Need:
Washi Tape
3 8″ Embroidery Hoops
3 Sport Cones
Permanent Marker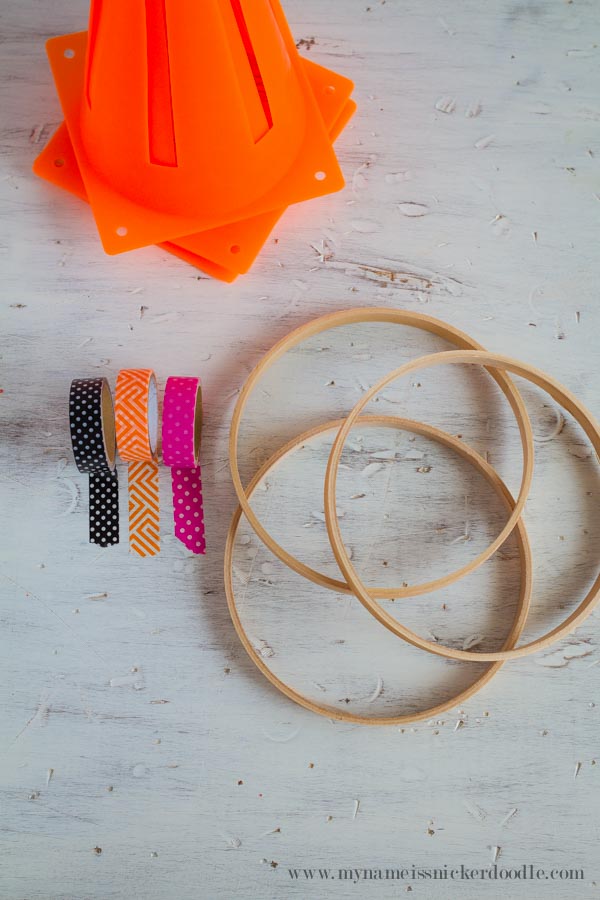 The How To:
Remove the outer ring from the embroidery hoop.
Wrap washi tape around each inner hoop to cover completely.  I used a different color for each ring.
Using the permanent marker, write three different points onto the cones.  I used 50, 100 and 200.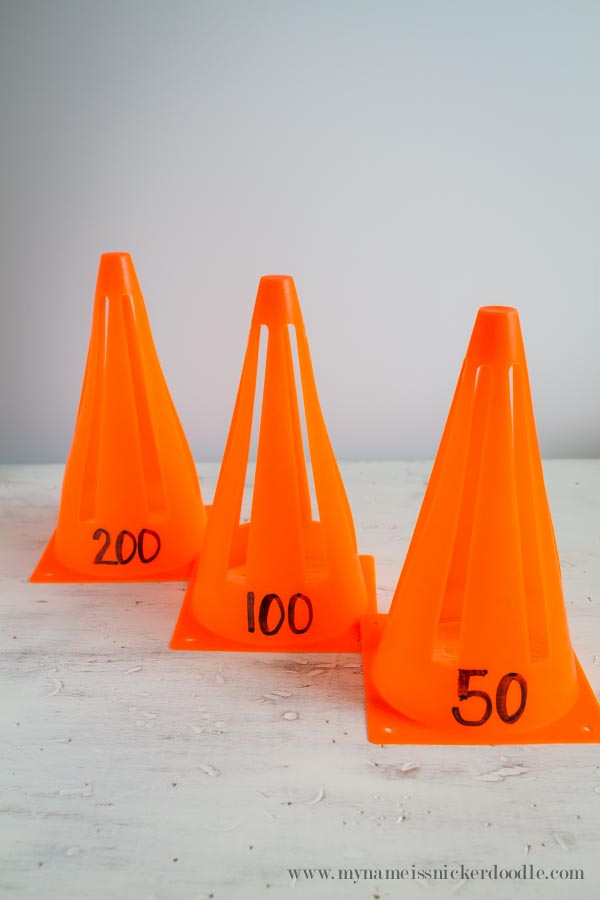 How easy and fun was that!  Couldn't be simpler.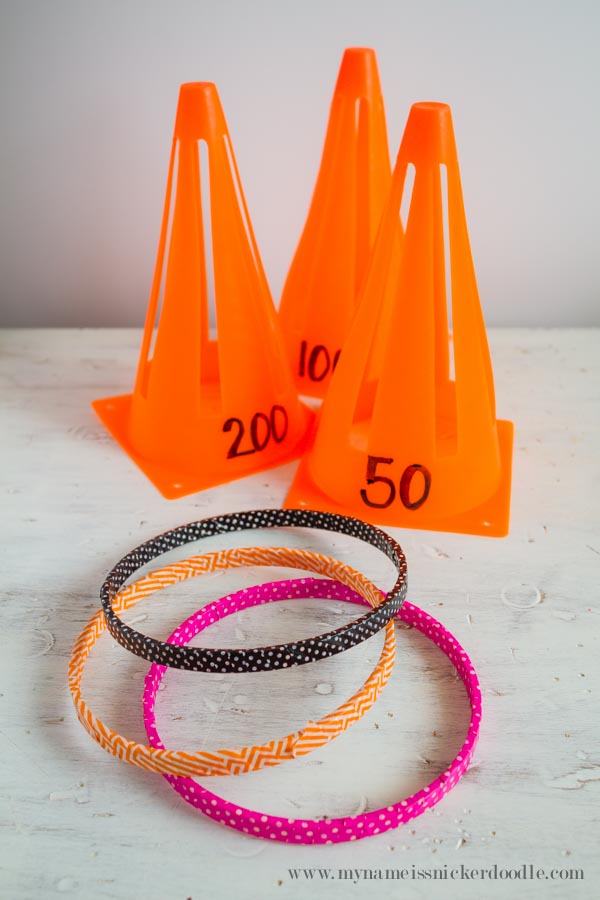 Set up and play!  Place cones equal distant apart, stand a few feet away from the first cone and toss the rings onto the cones.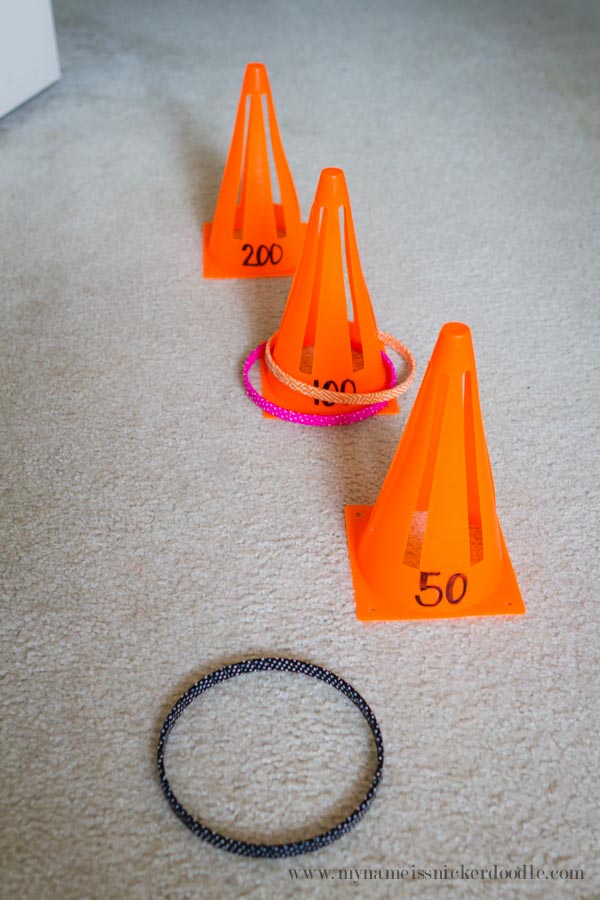 You can either set it up in the house (perfect for those really bad allergy days) or outside!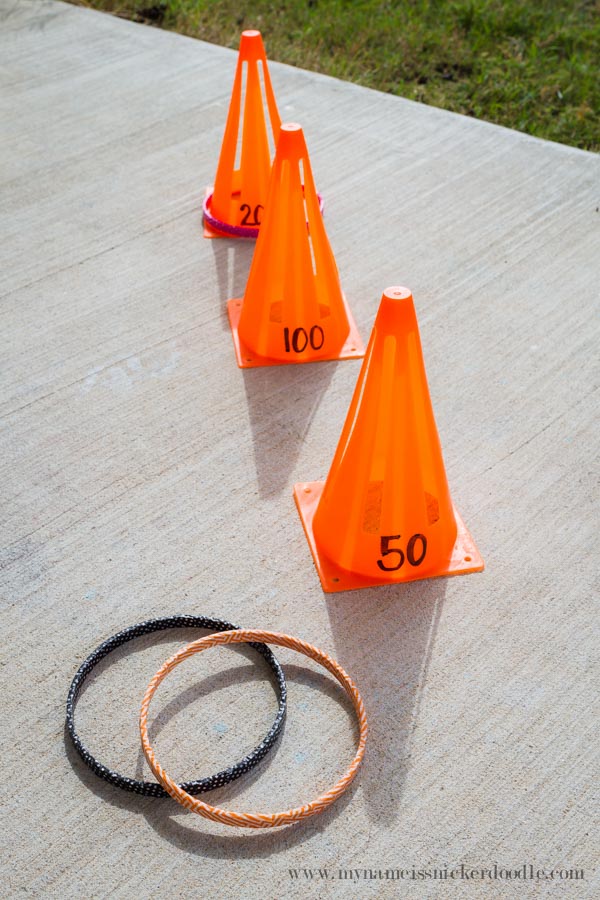 Let your kids free to be and just play with no worries!   If you or your family suffer with seasonal allgergies, I highly suggest you buy all® Free Clear.   It removes 99% of everyday and seasonal allergies!  I picked up both the liquid and dryer sheets at Target.
Join with others in talking more about this wonderful product and become an all® Free Clear Connector HERE.