I've been trying to come up with some fun after school snacks that are festive and these Mud Monsters are a huge hit!  And they truly could not be easier.  These would be for a last minute treat to take to a party or make Halloween night!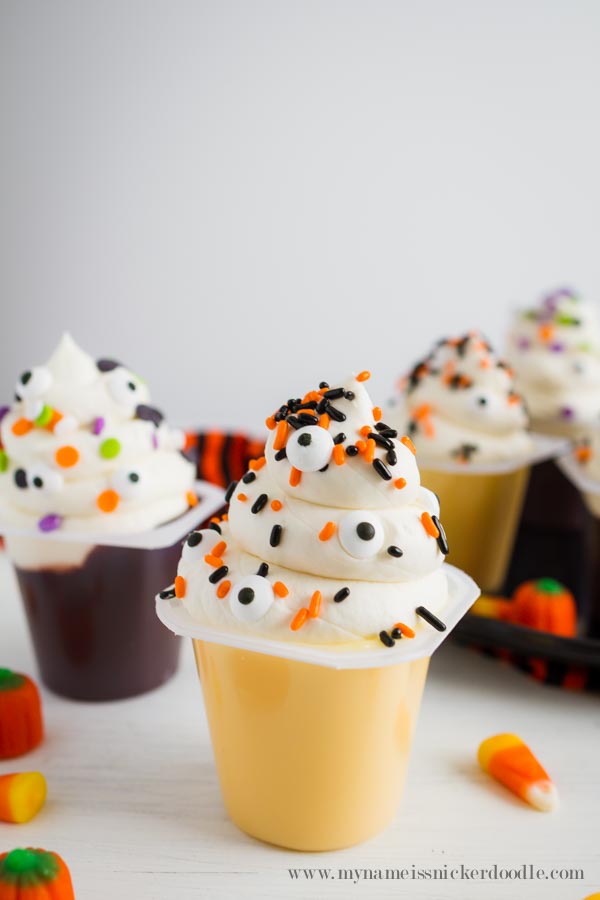 You really can use whatever pudding you have on hand.  Whether you make your own and put it in clear cups or pick up some premade from the grocery store.  Whatever is easier for you!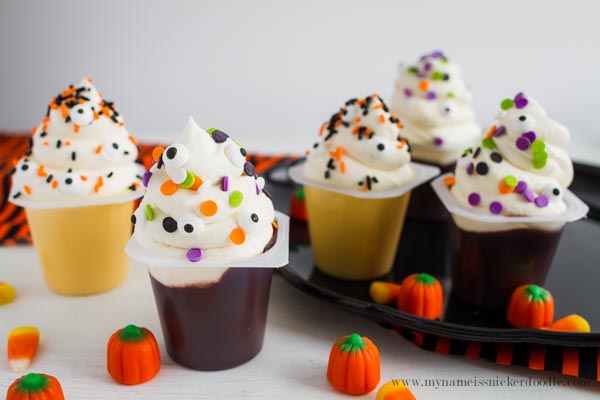 I made my own whipped cream (because it's one of my favorite induldges!), but you sure could use store bought in a can as well.
I am a huge fan of sprinkles so I love to stock up during the holidays.  This is also something the kiddos can help you with.  Have them make their own and see what monsters they come up!
Googley Candy Eyes can be on the more expensive side so I have a tutorial you can follow HERE to make your own!  It makes a ton so you are set for the whole year!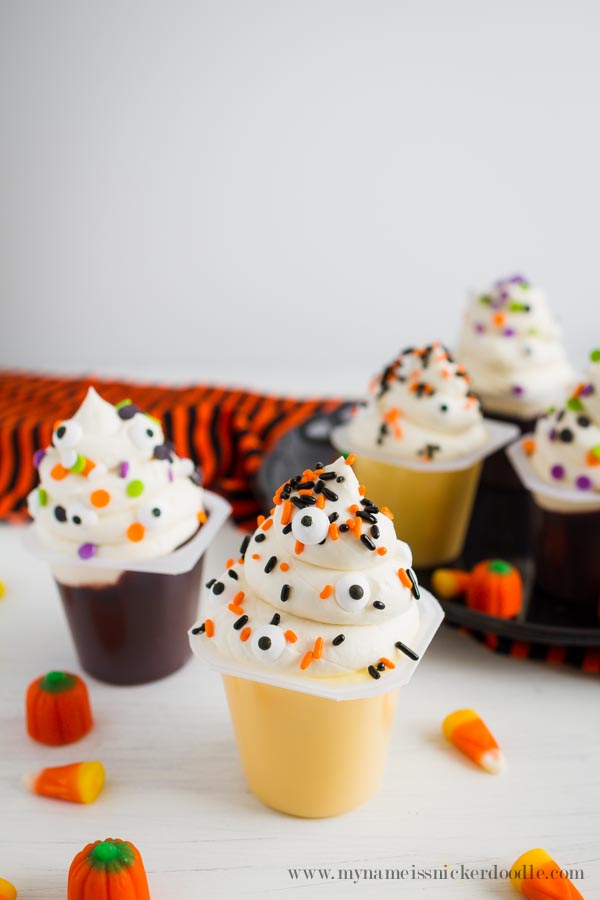 Halloween Mud Monster Treats
Printable Version
Directions
6-8 Pudding Cups
2 Cups Whipped Cream
1/4 Cup Granulated Sugar
1 tsp Pure Vanilla Extract
Halloween Sprinkles
Googley Eyes
Instructions
1.  In a stand mixer on high speed whip cream, sugar and vanilla until stiff peaks form.  About 3-4 minutes.
2.  Place whipped cream in a piping bag or gallon bag and cut off a corner to create a medium hole.
3.  Pipe whipped cream onto opened pudding cups.
4.  Place googley eyes and sprinkles onto the whipped cream.
5.  Serve.