A couple of weekends ago we watched my husband's older brother's kids. With 7 young kids in the house, I knew that just lounging around watching TV just wasn't going to cut it! I would go crazy and so would they.
When we first moved to Austin everyone raved about Sweet Berry Farm. You can pick your own fruit and vegetables practically all year long. They also have fun activities for the kids and great food. It sounded like fun, but we just never got around to going last year. This year Liam got to go with his school class and had a blast. Have you been (if you live near by)?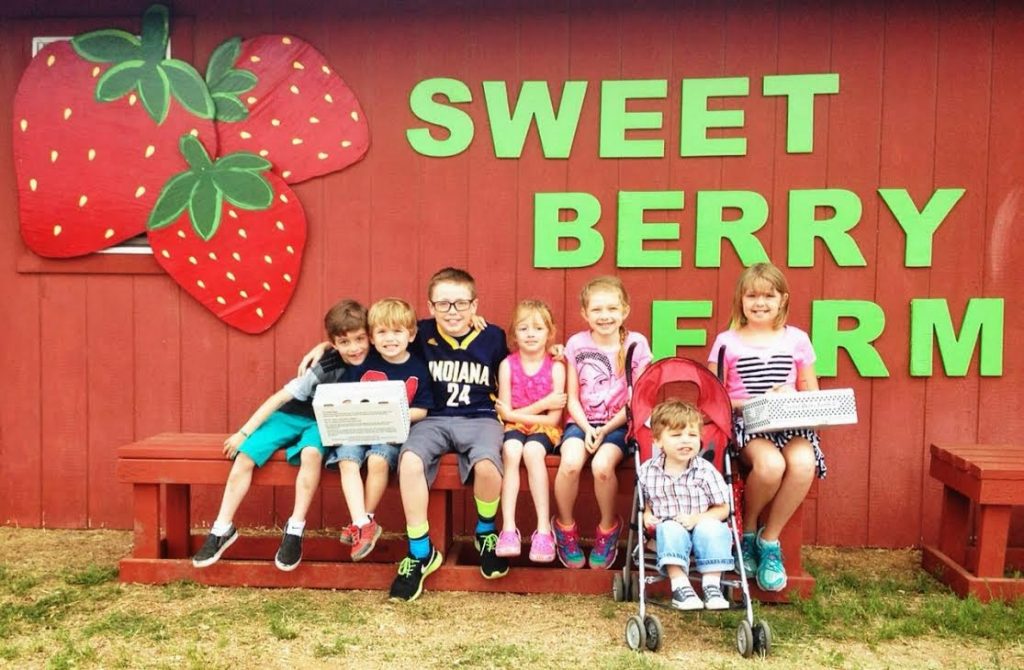 All of the kids were excited when I told them we would be spending the morning there on Saturday. It was about an hour drive, but we took the scenic route and absolutely loved the gorgeous view. All of them were mostly excited about getting to pick strawberries so we did that first. The boys got their own box and so did the girls. Even Ian and I got into it and were completely enjoying ourselves!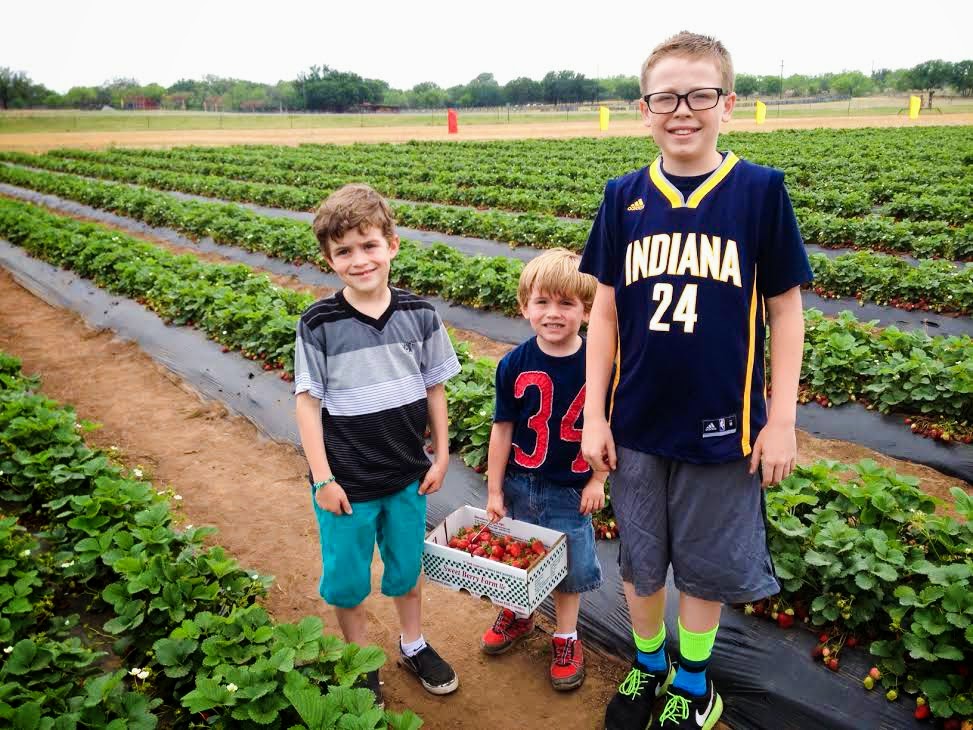 After each of our boxes were overflowing with sweet sunkissed strawberries, we let the kids play at the bounce house, pet the animals and indulged in homemade strawberry popsicles. Ian and I couldn't resist picking a few onions before we left. We actually let all the kids pick one large onion. That's why I was in the mood for onion rings because we had wonderfully fresh onions to make them with! (Recipe found HERE.)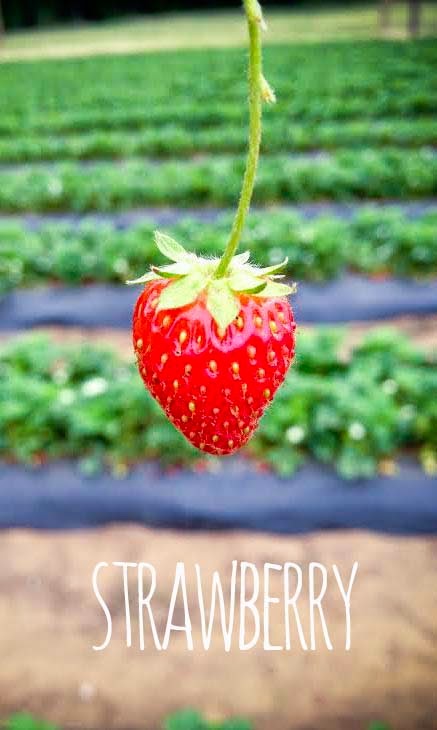 Once we got home I washed a full cookie sheet full and just let the kids snack away. I also made some strawberry sauce for waffles Sunday morning and used a few for to dip in chocolate. With all that I had left over I made a double batch of freezer jam! We can't wait to go back. Soon they'll have blackberries and peaches to pick! Do you pick your own fruit? I am now hooked!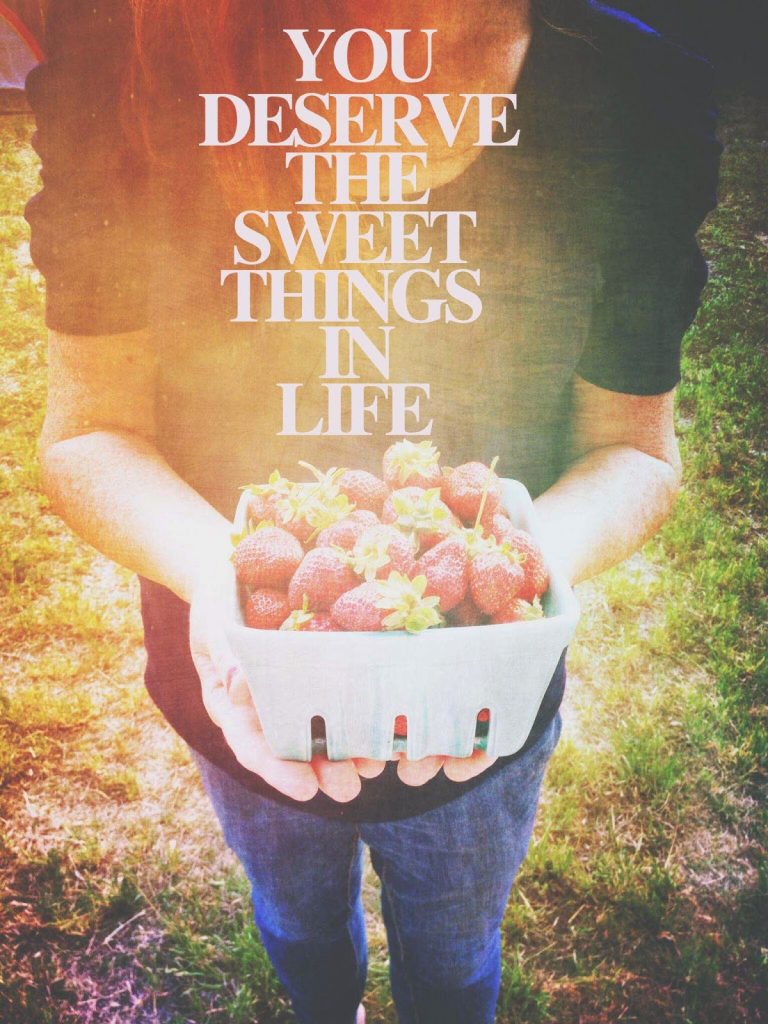 Ian and I had some fun and played around with some apps on our phone with this picture.