Who is loving all this fresh fruit this summer?  It's one of my favorite things about the season.  I try to buy whatever is on sale at the time and freeze it.  Last year I shared how I did flash froze my strawberries and peaches so we could have them on hand throughout the summer.  They were perfect for desserts and smoothies because I bought them when they were ripe!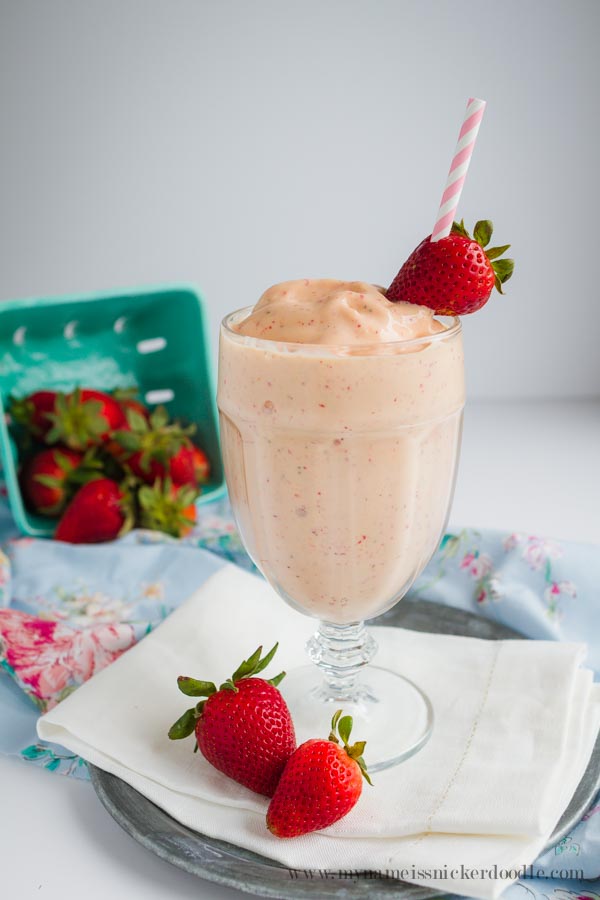 I'll typically make my kiddos a fresh smoothie 3 mornings a week and they love to help.  It's a great way to get them into the kitchen!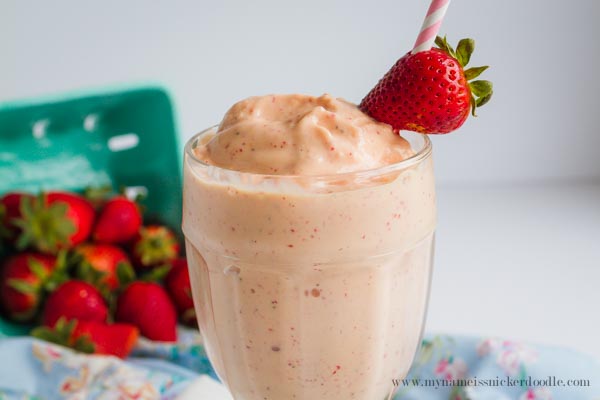 This Sunrise Smoothie was voted the most favorite so it's in the rotation quite often!  It's really refreshing and super easy!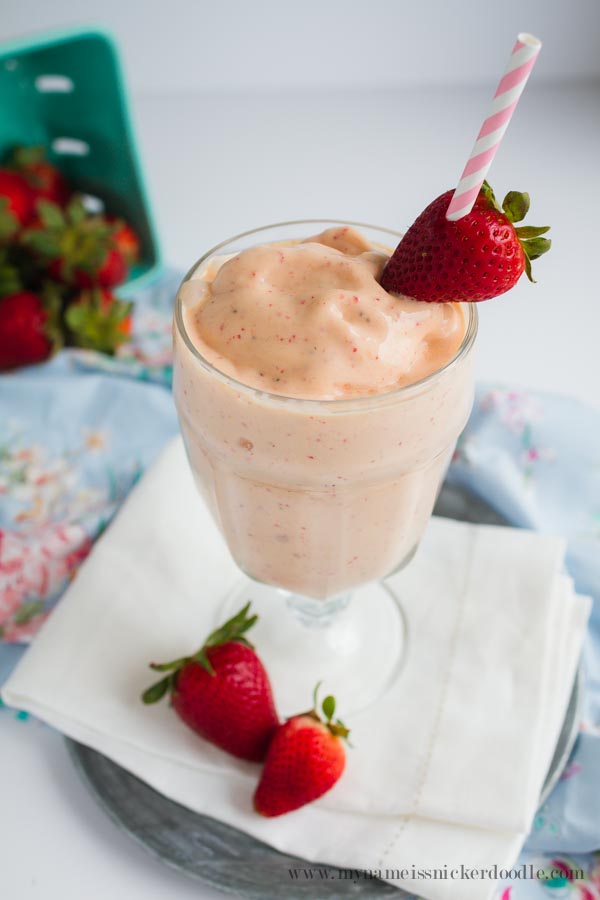 Sunrise Smoothie
Ingredients
2 Cups Strawberries, Frozen
1 Cup Pineapple Chunks, Frozen
1 Cup Vanilla Greek Yogurt
2-3 Cups Orange Juice
Directions
1.  Place ingredients in a blender and mix until smooth.
2.  Depending on how thin or thick you like your smoothie depends on how much orange juice you'll use.