I know that online shopping has been around for years, but whoever came up with the idea is a genius! I have been getting some very fun supplies for baby's first birthday party (coming up soon) and it's so nice that the internet is a one-stop-shopping experience. Plus I know that I couldn't find half of the adorable items in an actual store.
I've been having fun with these cute little berry baskets (ordered here). I originally order them for said birthday party, but have been finding other uses for them since they were shipped to my house.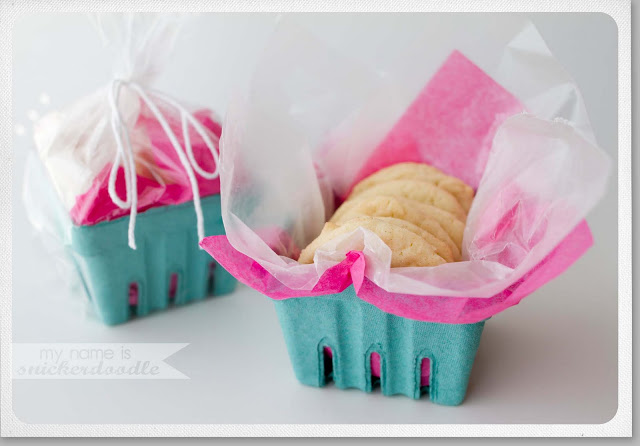 I made a batch of my Snickerdoodles (recipe found here) and gave them to some friends.
Wouldn't they also be cute on a shelf with some sewing notions in them? Or hold some classic recipe cards that you can give as a gift?
Two words…TOO FUN!!!