I love a good free printable. There are so many great ones out there that sometimes it's hard to choose. So why not just print them all?! Okay, maybe not all of them, but in this case I printed a bunch that I liked (you can find which ones I used HERE) and create a whole wall with them.
I shared with you my advent calendar that I made this past December and I just love how it took up some wall space on an awkward wall in our little entryway.
You can't really tell from my phone picture, but I just simply pushed in some pins on either side of the wall and then tied red and white baker's twine to each pin creating a line. Then I just used basic clothes pins to hang the bags. Hopefully next year I will think ahead and embellish those little clothes pins!
I kept up the twine line because I wanted to create something super fun for Valentine's Day. And I think I did!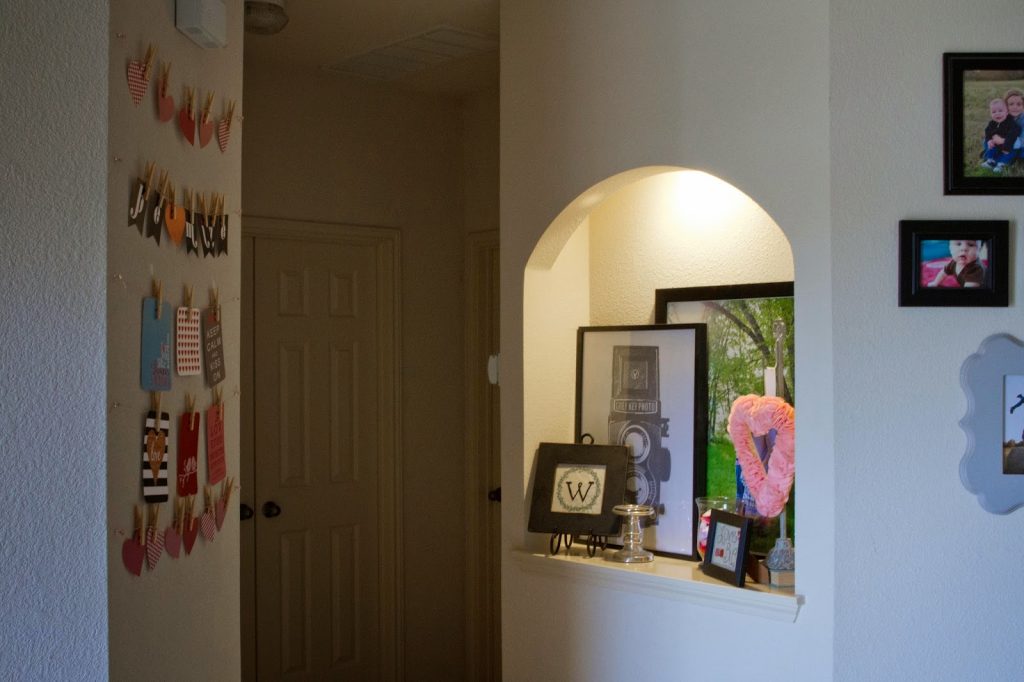 Here's a view of our little entryway. It's the most decorated part of our house because it's the space people see the most when they are standing at the door.
I should go back and glitter or washi tap those little clothes pins, but whatev's for this year! It's still dang adorable! I re-sized the printables to be 5×7's and printed them two to a page on white card stock. Then I rounded the corners with a punch. Super simple, right?!
I created the "Be Mine" banner (with Ian's help of course) for me to share with you! It's white lettering on a charcoal background. I did end up glittering the dot in the letter i to spice it up a bit. I'm loving it! It could definitely be hung on it's own or placed in a fun grouping.
While I'm figuring out the whole download-documents-from-my-own-site thing, just right click on the image below, save as and print!