Christmas time is here!  I've had holiday decorations up for a while now, but I can't help but add to them here and there as the days get closer to Christmas day.  And this includes the ornaments on my tree.  It's what I like to call my progressive tree.
I've had these Vintage Inspired Christmas Ornaments on my mind since last year and I found some of the essentials at the Target $ Spot.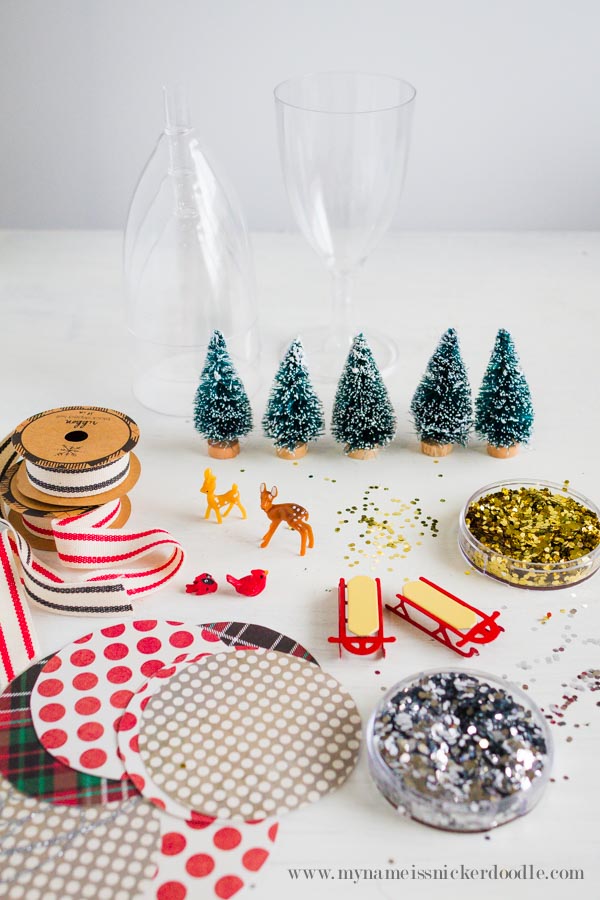 I made about 6 and they look pretty fabulous hanging on my tree.  There is something about them that brings me back to my childhood.  I really try hard to make my recipes and crafts pretty easy and this one is no exception!
Here is what you'll need:
Plastic Wine Glasses
Bottle Brush Tiny Trees, Small Christmas Objects/Figurines
Patterned Scrapbook Paper
Glitter
Ribbon
Twine
Glue Gun
Glue Guns
Scissors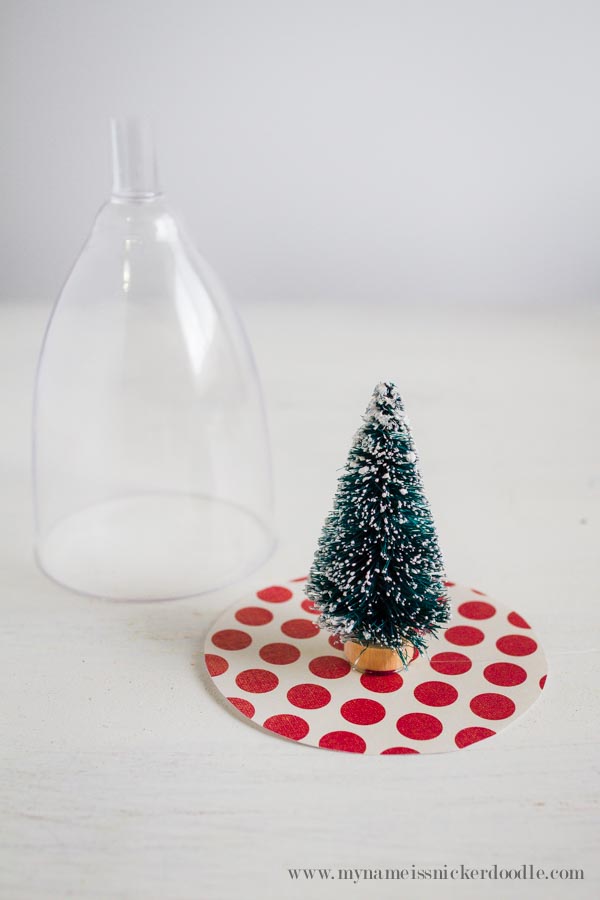 Take the bottoms off the wine glasses.
Place the glass upside down onto the scrapbook paper and trace a circle lightly with a pencil.
Cut out the circle slightly outside of the line.
Hot glue your object onto the center of the scrapbook.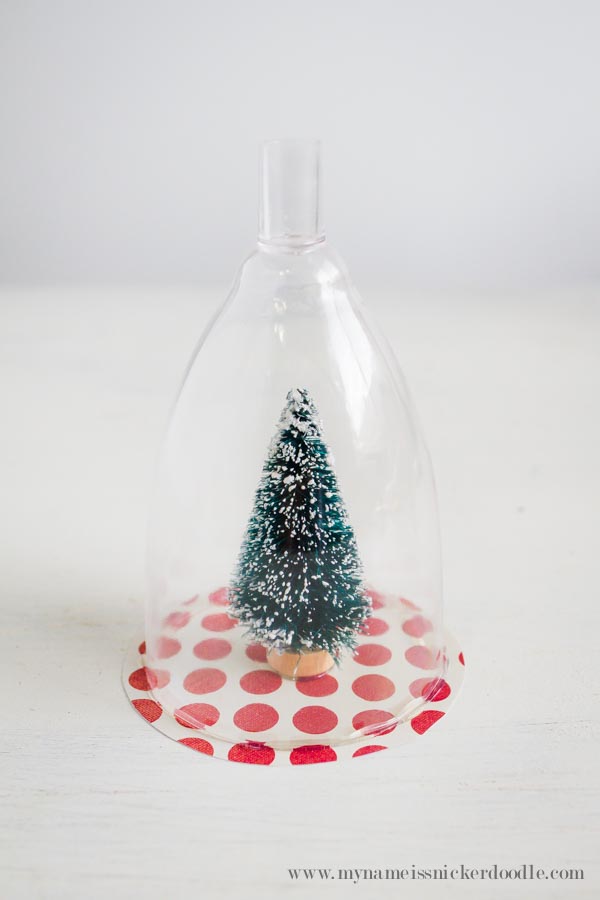 Put a thin line of hot glue on the rim of the glass and quickly turn it over and adhere to the scrapbook circle.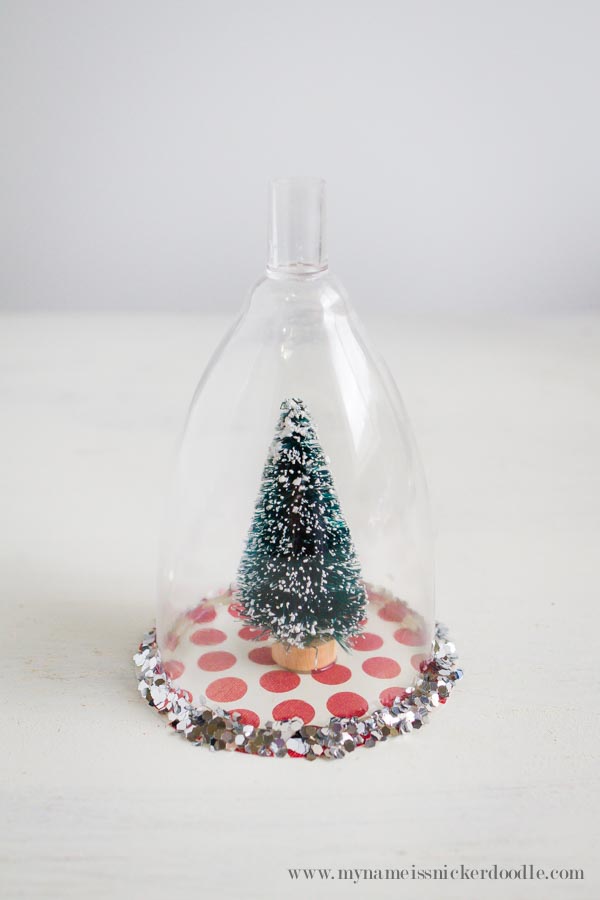 Add another line of hot glue to the outside of the rim and sprinkle with glitter.  Work in small sections to make it easier.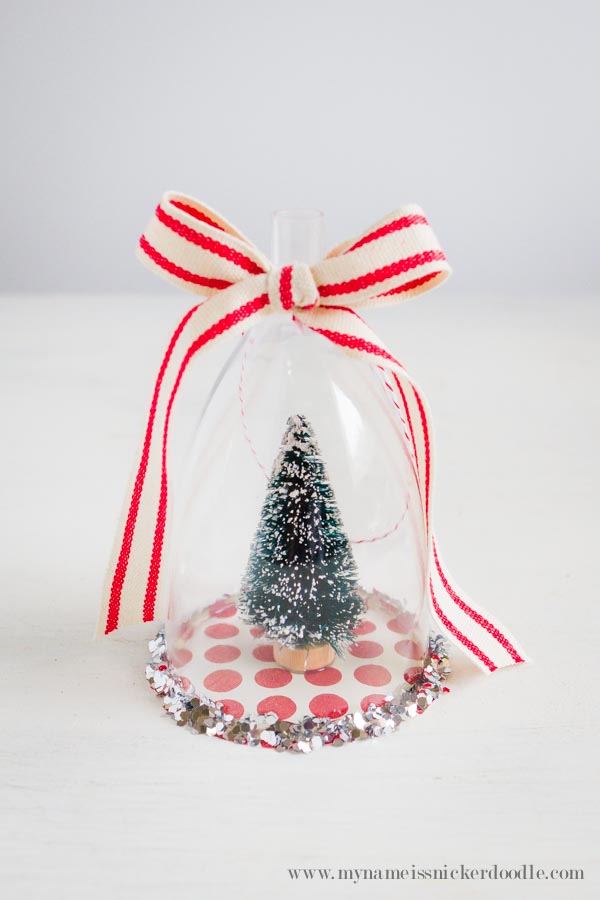 Tie a piece of twin around the stem of the glass and place a small dot of glue over it to keep it in place.
Tie a bow out the ribbon and glue it to the front of the stem.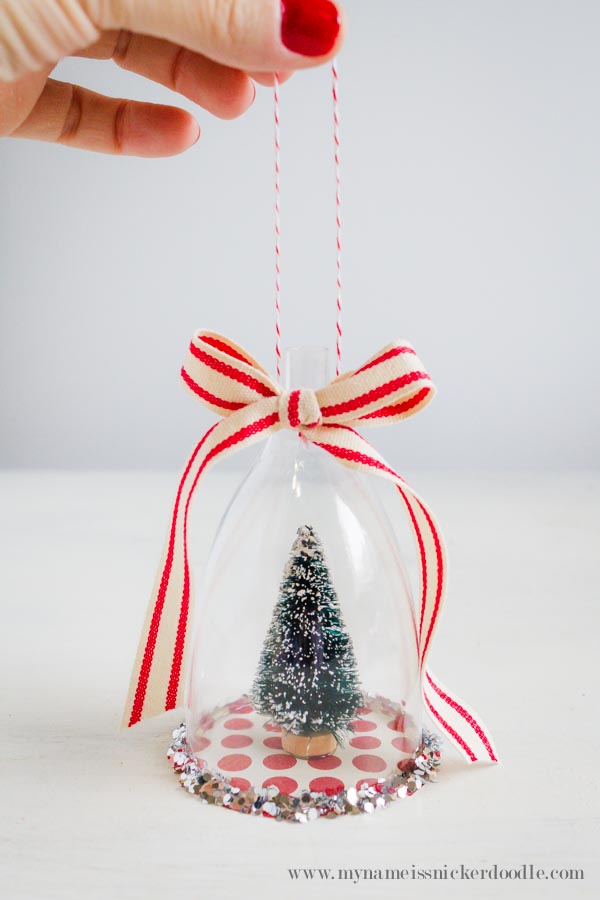 So stinkin' cute, right?!?  They are new favorite ornaments!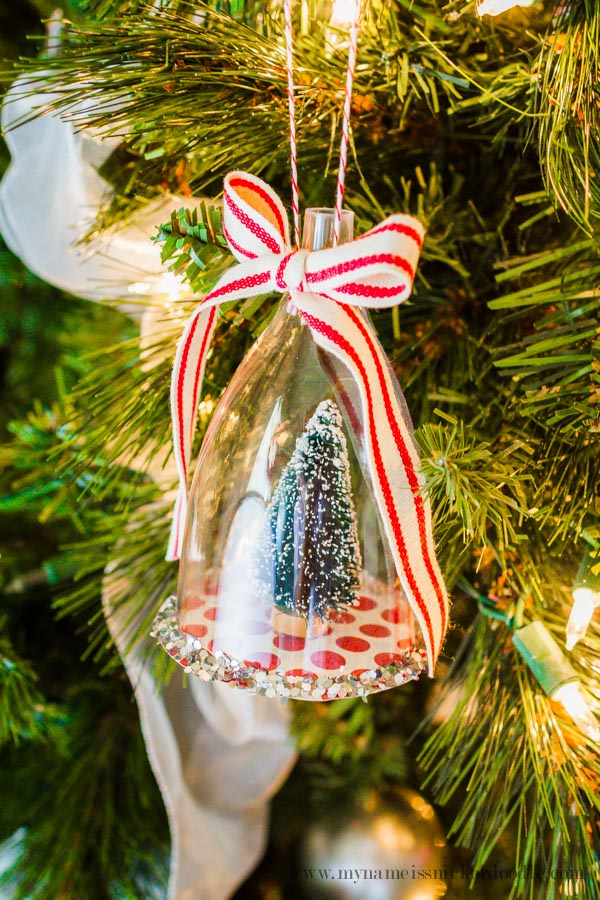 And don't forget my new favorite Christmas Tree Ornament Hack when decorating your own tree!