Deviled Eggs are such a classic side dish for any holiday feast!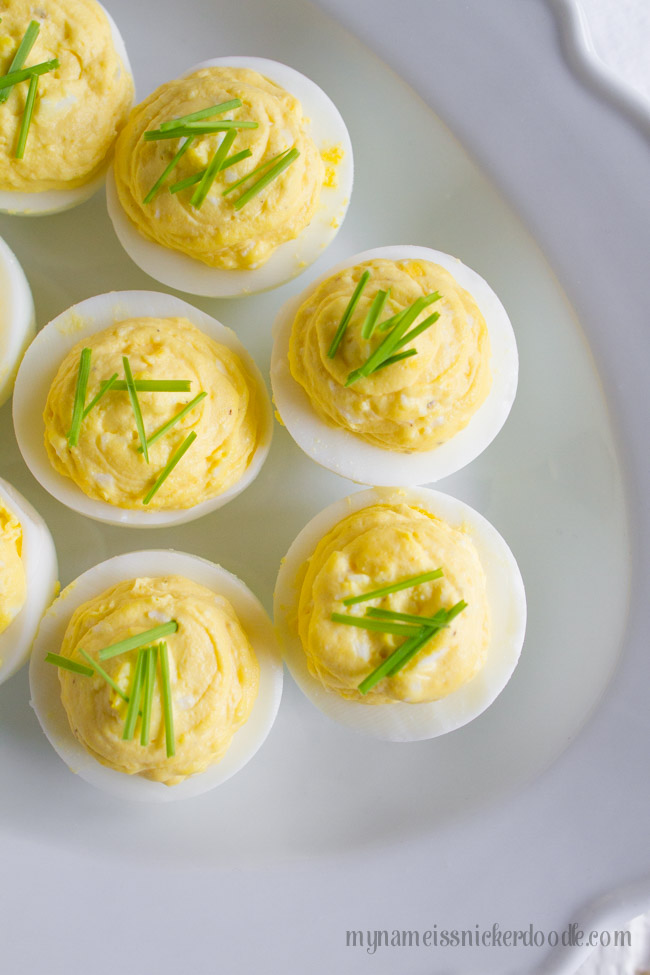 Deviled Eggs.  You either love them or hate them!  I actually really like them at any holiday meal of and of course, especially at Easter time.  I am more of a classic Deviled Egg girl and usually do a simple garnish, but would say no to any with bacon on top!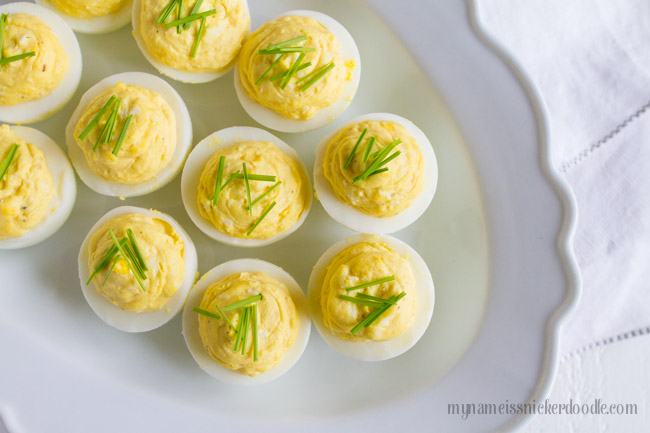 Mine are slightly unique in the fact that I cut mine in half width wise and not length wise.  I feel like you can fill them more and they actually hold up better when you are trying your best to eat them and not look like a caveman!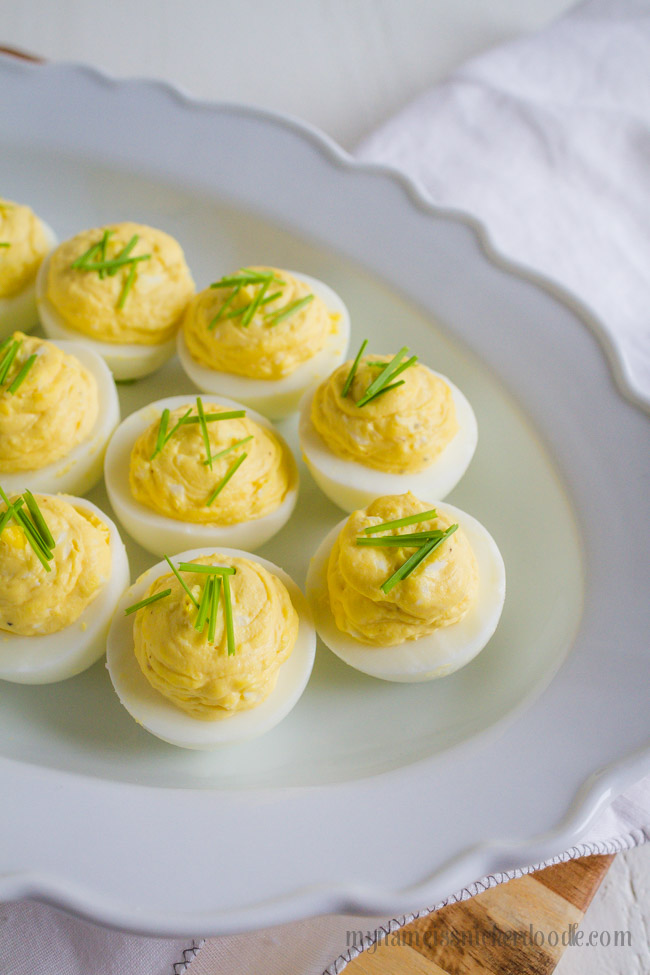 Make this recipe for your holiday meal this year!
Deviled Eggs
Author:
Prep time:
Cook time:
Total time:
Classic Deviled Eggs are perfect for any holiday feast!
Ingredients
7 Large Eggs
1/2 Cup Mayonnaise
2 tsp Yellow Mustard
1 TBSP Dill Pickle Juice
Salt and Pepper To Taste
Chopped Chives (Optional)
Instructions
Fill a large pot 2/3 full of water and set over medium high heat.
As small bubble start to form at the bottom of the pan, gently place eggs into water.
Once the water comes to a low boil, set timer for 10 minutes.
Fill a large bowl with lots of ice cubes and water to make an ice bath.
When the timer goes off, use a slotted spoon to transfer eggs to ice bath so it stops the cooking process.
Let the eggs sit in the ice bath for 5-7 minutes.
Gently tap the eggs onto a hard surface and peel. Make sure to rinse off any shell left over.
With a sharp knife trim off the tip of the egg and the end. This helps then stand up straight when you cut them in half.
Cut eggs in half width wise and place the yolks into a medium bowl.
With a fork mash together yolks with mayo, mustard, pickle juice, salt and pepper until smooth.
Place mixture into a pastry bag or gallon bag (with the tip cut off) and fill each of your eggs.
Top with chopped chives.
Add them to my complete Easter Menu and you will be all set!