Spring is here and that means better weather to have picnics and outdoor BBQs! One thing that's always on our menu is some sort of pasta salad. I grew up with more of a macaroni salad and my husband grew up with an Italian pasta salad.
I was making my Chicken, Bacon and Artichoke Pizza with a Creamy Garlic Sauce one night for dinner and I thought the main ingredients for it would make a delicious cold pasta salad. Chicken, bacon and artichokes are the stars, but when you put it all together it looked rather bland. I added the tomatoes and chives for a little color.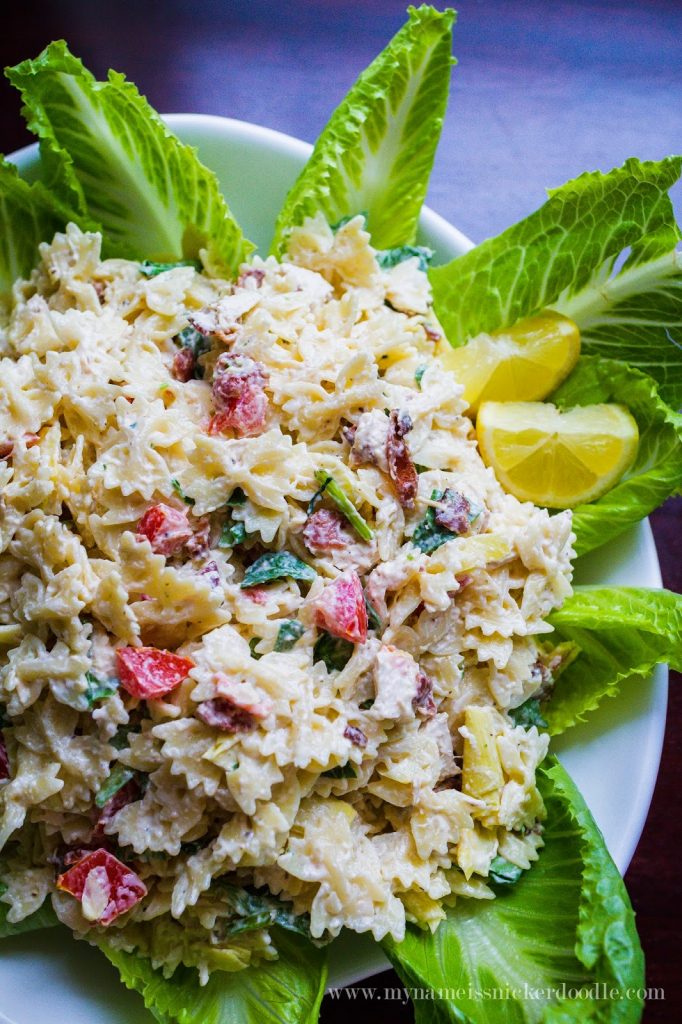 This is one of those recipes where I really like to use a rotisserie chicken and already cooked bacon. Then it truly comes together in no time. You could also use some left over grilled chicken and fry up some extra bacon one morning if you're already having it for breakfast.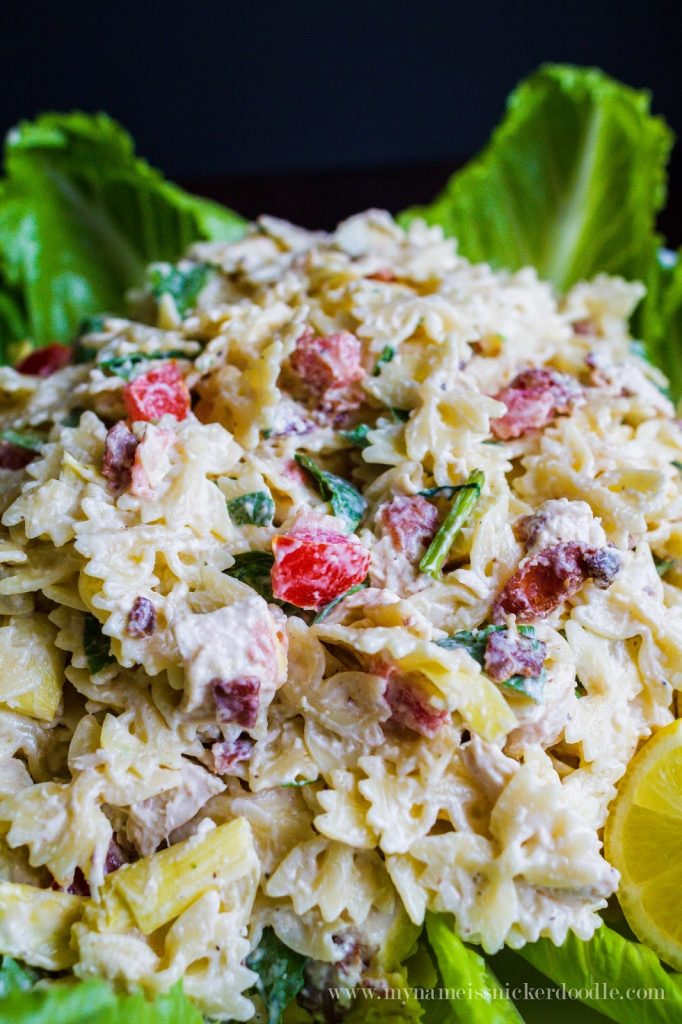 Chicken, Bacon and Artichoke Pasta Salad
Printable Version
Serves 8
Ingredients
1 lb mini Farfalle pasta
4 cups cooked chicken, chopped
6 slices of bacon, cooked and chopped
1 14 oz can of quartered artichoke hearts, drained
2 romaine tomatoes, seeded and diced
2 cups mayonnaise*
1 cup Parmesan cheese, freshly grated
3 TBSP chives, finely chopped
1 tsp pepper
1 tsp salt
3 TBSP freshly squeezed lemon juice
Directions
1. Cook pasta according to the package directions.
2. Rinse in cold water and drain.
3. In a large bowl wish together mayonnaise, parmesan, pepper, salt, chives and lemon juice.
4. Add in remaining ingredients and toss to completely coat.
5. Cover and chill for 1 hour before serving.
*You can substitute the mayo for Greek yogurt.
If you're a fan of this pasta try my Chicken, Bacon and Artichoke Pizza with a Creamy Garlic Sauce!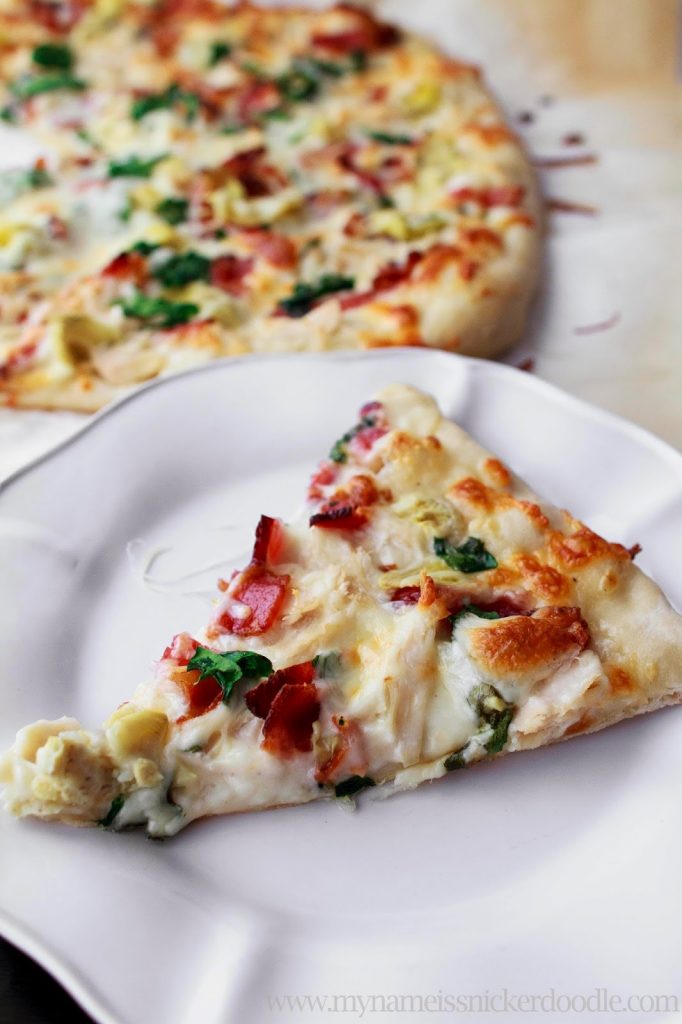 This post is linked up at – The Weekend Re-Treat,