Doctor…professor…wizard? I've mentioned before that Liam loves laundry. I don't know why, but he is always taking socks out of the drawer, pulling Ian's shirts off the hanger or even getting into the dirty laundry. Yesterday his choice was playing with Ian's shirt (that was ironed and ready to wear mind you) but what's an ironed shirt when it comes to some fun!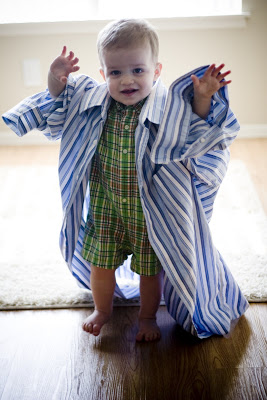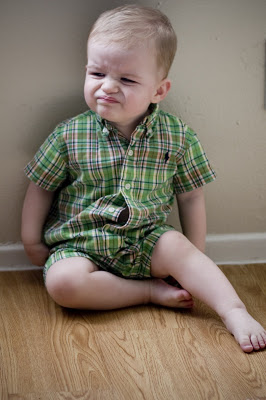 And I just think the boo boo face is just too cute! He has been a little moody lately due to teething.
Oh, the ups and downs of being a kid. Last night he was cracking me up. Along with laundry he loves to put things on his head and walk around while chuckling.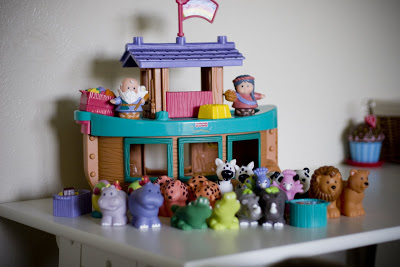 I am so excited to share that I found a deal. Well, at least I think so. I was at a local consignment store and saw this behind the counter. When the clerk showed me the inside I was surprise to see so many animals! And it was only $12.00!!! I just looked online and saw that it's normally $34 bucks! Liam loves to play with it which makes me happy. Being a mom sure isn't the easiest job, but I certainly LOVE it!!!