Homemade Sno Cone Syrup is incredibly easy to make! It not only is simple with three ingredients, but it tastes so much better than anything you can find at your local hut or stand. This also only costs pennies to make and will save you so much money!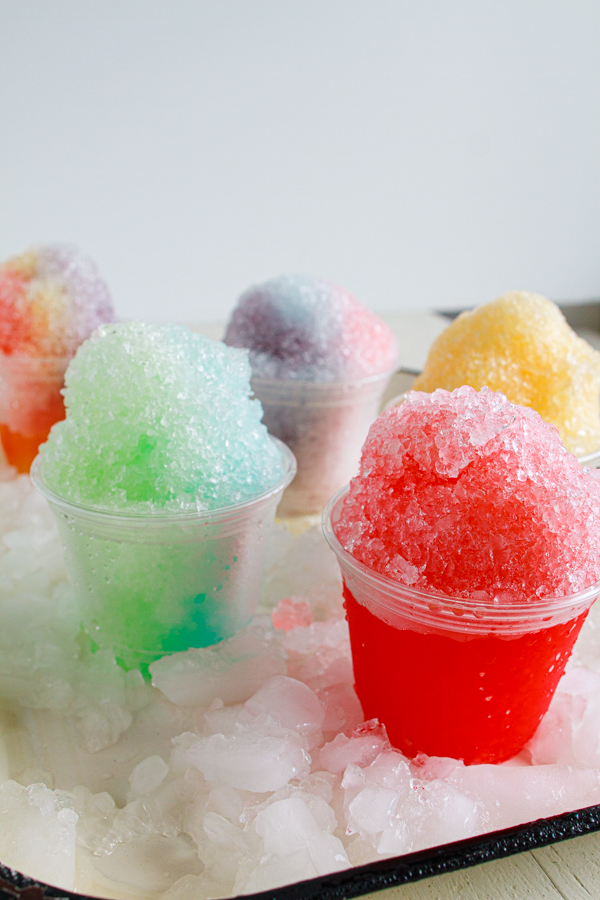 Super Easy Recipe
This will be the most simple and easiest recipe you will find on my site.
You're basically boiling water.
Yep.
Boiling water is the only skill you need to make your Homemade Sno Cone Syrup!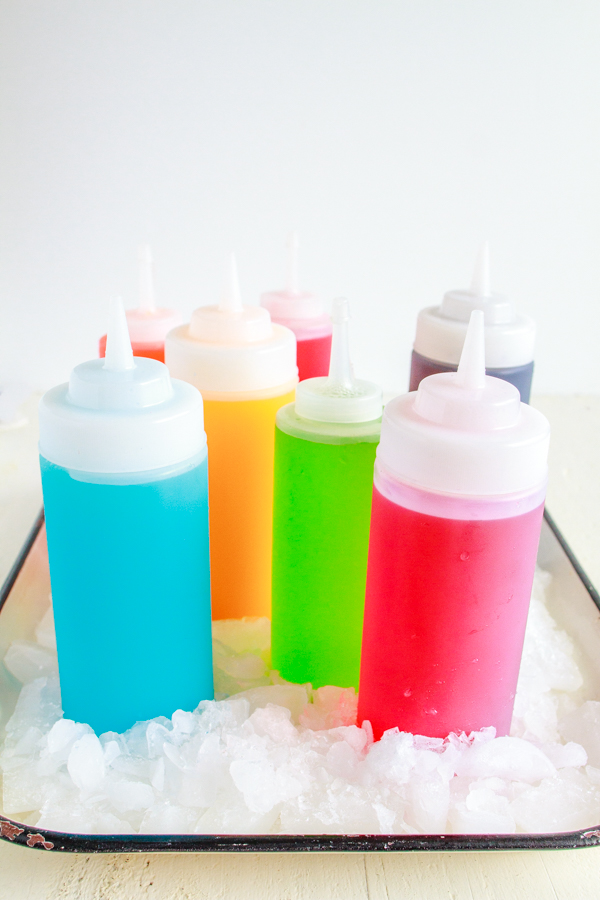 If you've know me, you know that I cannot resist any sort of sno cone.  Especially during the summer time!  Years ago when we first moved to the Austin area there was only one tiny sno cone stand near us.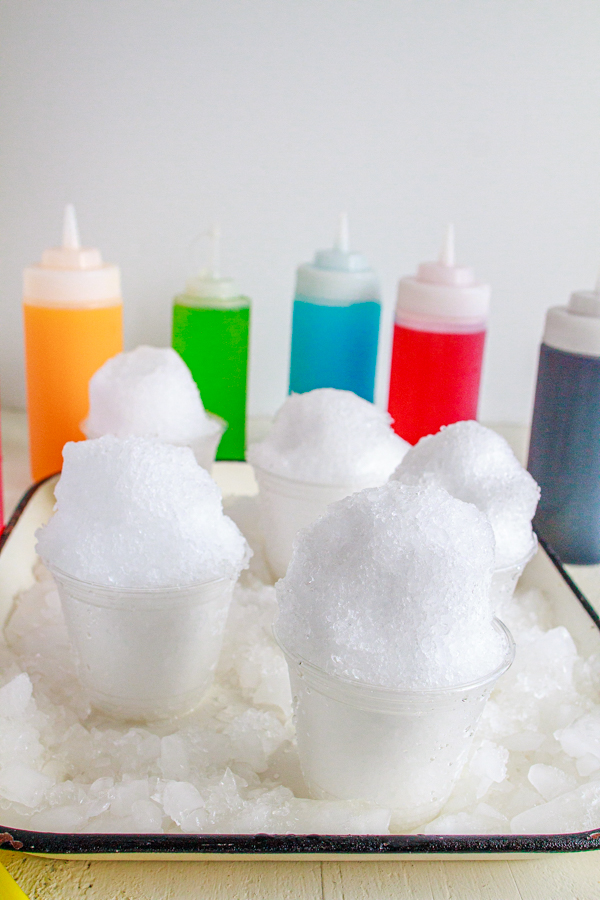 It was directly in front of our main grocery store and after a long shopping trip I decided to treat myself when my kids weren't with me.
I ended up paying $3.00 for the tiniest cup!!!  And it wasn't even that great, I tell ya.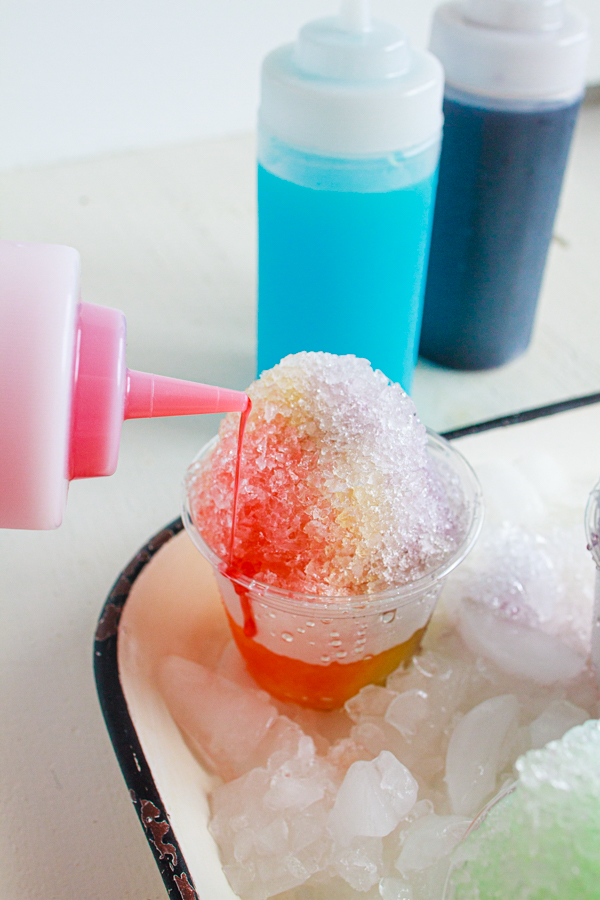 I was determined to find a solution to my big problem and experimented with a few ingredients.
Perfection was BORN in my kitchen that day!
That is when I became even more determined to figure something out that wasn't going to break the bank this year for our family of 5. After a little research I came up with my own sweetalicious homemade syrup!!! I already own a sno cone maker (the little plastic one from Pampered Chef), and it does the job just fine. If you don't own an ice shaver, just buy small pebble ice and pulse it in your food processor or blender.
These homemade syrups taste so much better than anything you can find at your local hut or purchase off of Amazon.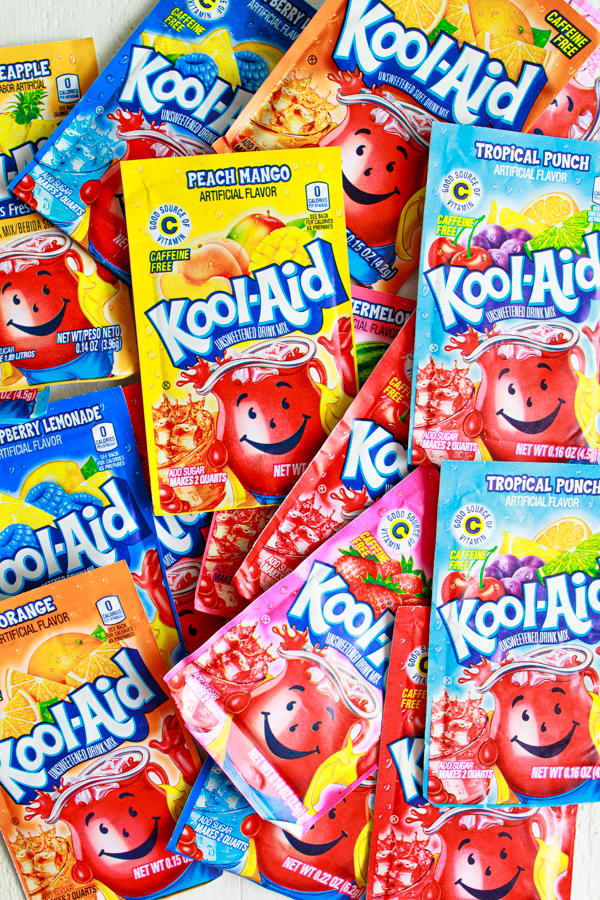 How To Make Sno Cone Syrup
You know what I mean. Sometimes they can taste like they are full of chemicals and have a weird tangy aftertaste.
Now, is Kool-Aid the healthiest thing?
No, but they sure make some amazing flavors and taste fantastic on a hot summer day.
And I love that the possibilities are endless! All you need is your favorite flavor, some granulated sugar and water.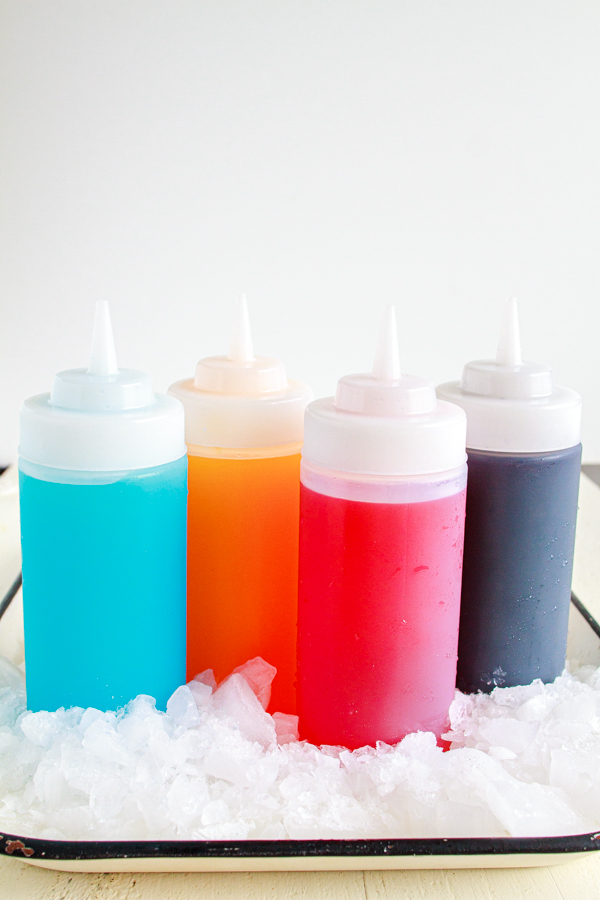 The hardest part of the entire recipe is waiting for it cool down and chill.
I keep mine in the fridge for up to a month. And with how hot is stays in Texas, I usually make a few different batches throughout the summer time.
Did you know that Tiger's Blood is one of THE most popular sno cone flavors nation wide? That's why I created it's own recipe because it's my favorite! It's heavenly!
Tap the picture below for the recipe.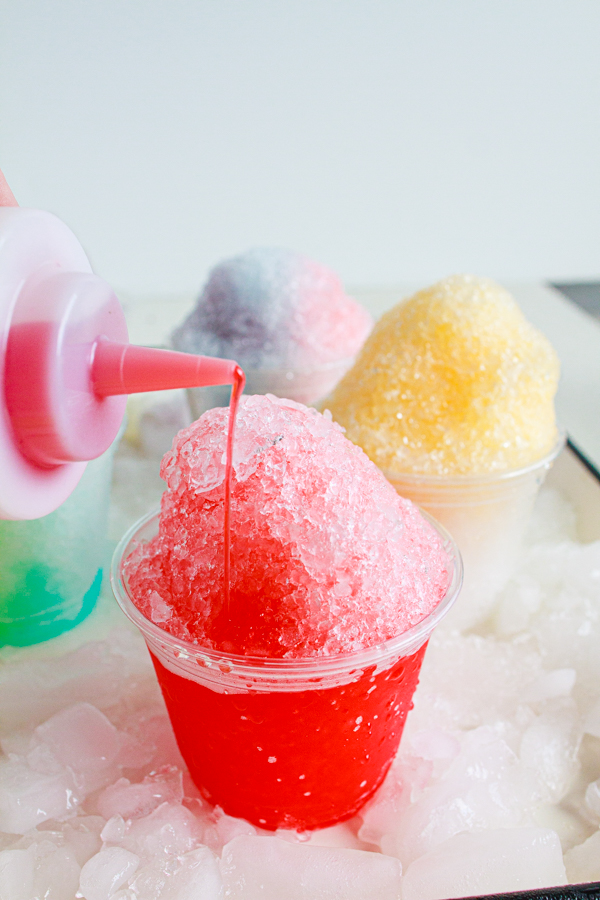 Homemade Sno Cone Syrup Recipe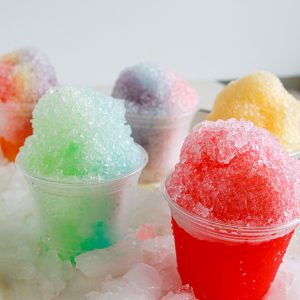 Homemade Sno Cone Syrup
This is the easiest recipe you can make and you can make any flavor you want! So much better and cheaper than any hut or stand!
Print
Pin
Ingredients
1

pkg

Koolaid Mix

1 1/2

Cups

Granulated Sugar

1 1/2

Cups

Water
Instructions
Place all ingredients in a medium sauce pan.

Take off the heat and let it cool for 30 minutes.

Transfer to an airtight container or a squeeze bottle and chill for 1 hour before pouring over shaved ice.

Store in the refrigerator for up to 4 weeks.
Originally posted in July 2014 and updated July 2020.