Mini Heart Valentine Cakes are simple to make with only two ingredients! Plus they are no bake and take only minutes to create!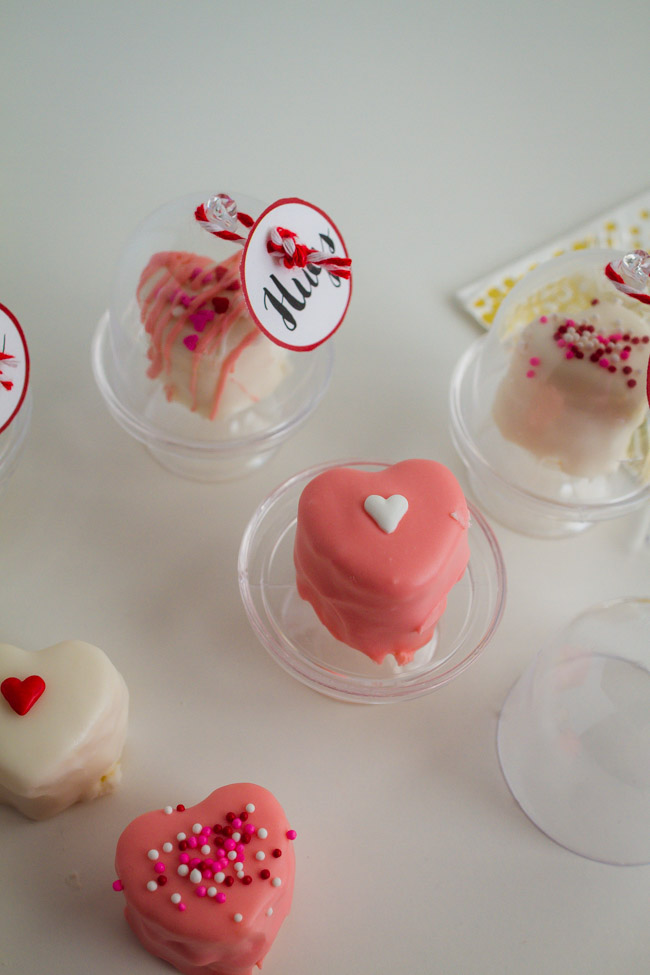 Valentine's Day can be such a fun holiday.
I love that you can celebrate it as big or as little as you want. With a simple love note or a 7 course meal for your loved one.
I like to celebrate somewhere in the middle. Yes, I enjoy to create valentine printables for my kid's classmates like these "You're Kool " and "You've Got The Write Stuff" printables.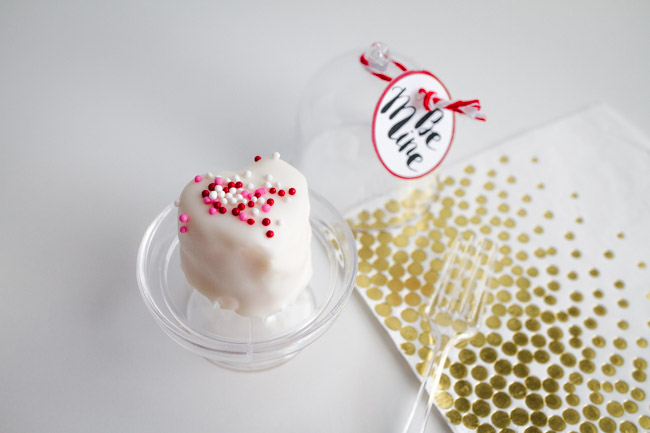 I also like to make my family Valentine themed breakfasts with Heart Shaped Bacon.
Then there are years where I buy the store bought valentine's and call it a day!
There are a few reasons why I love these Mini Heart Cakes. The best part is they are a no bake dessert! You might be surprised to also know there is only 2 ingredients to this recipe!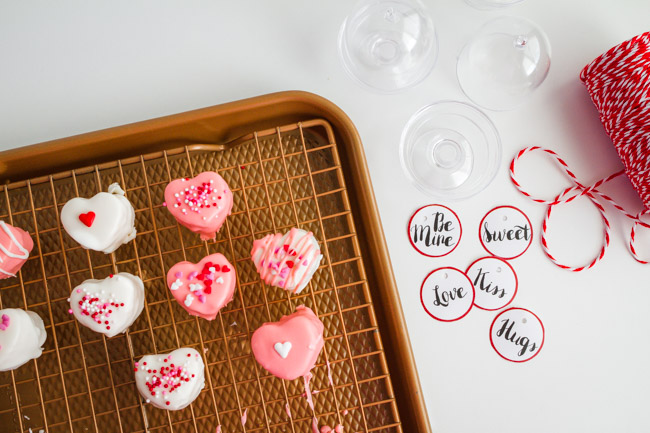 You could make a bigger version of these cakes, but I just can't resist this mini version! They look so adorable in the tiniest little cake stands with a dome cover.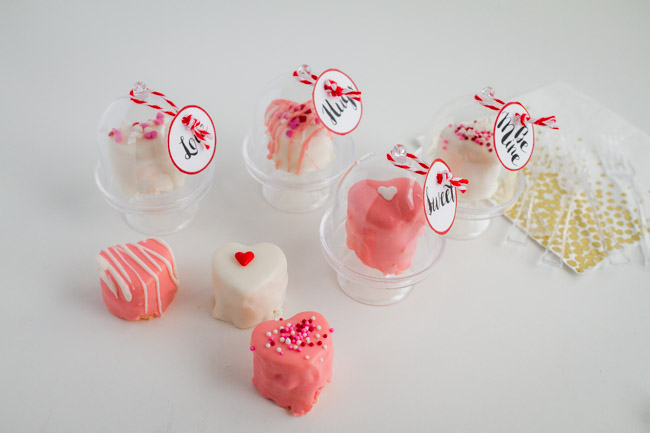 I've written about all the step by step instructions for these adorable Mini Heart Valentine Cakes over at Fun365.