I don't think I've ever met a person who doesn't like/love movie popcorn. I hate paying the price for it, though, don't you? It sure is hard to resist when you walk through those theater doors.
For the past year I've been making homemade popcorn at home. Like, in a large pot, a little oil, kernels and some salt. My boys love it! It's a cheap and tasty snack that we enjoy often. But sometimes you need that buttery, salty goodness you can get at the movie house.
I found the perfect solution to make movie theater popcorn at home for pennies!!! I know some people will disagree with me once they try this, but it tastes EXACTLY like it. You could even be a little naughty and add some melted butter over the top, but you truly don't need it because it's that great!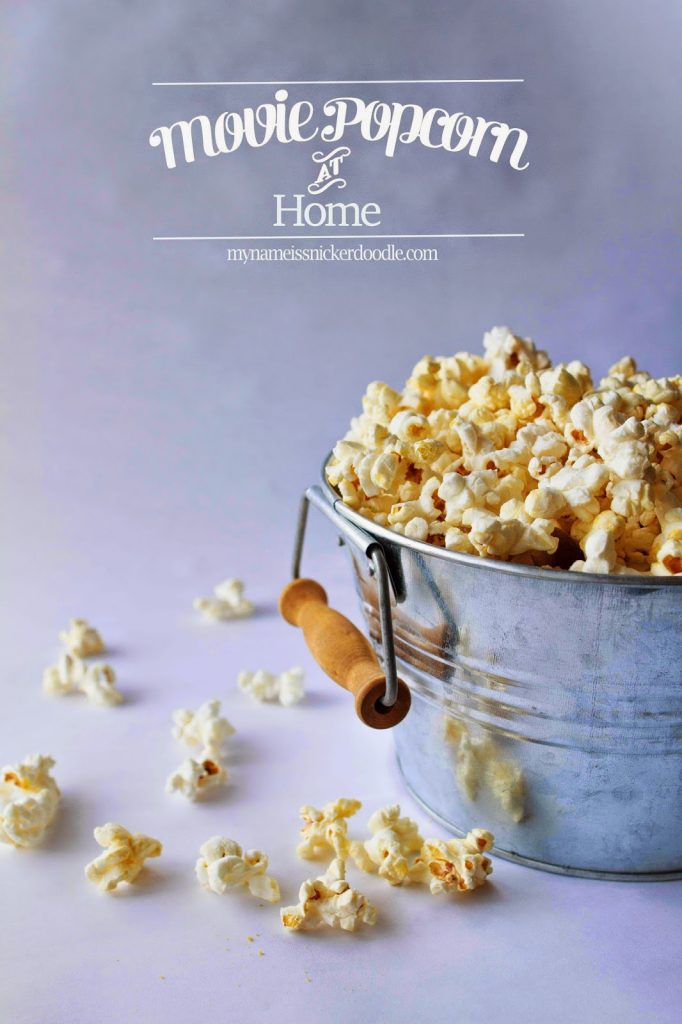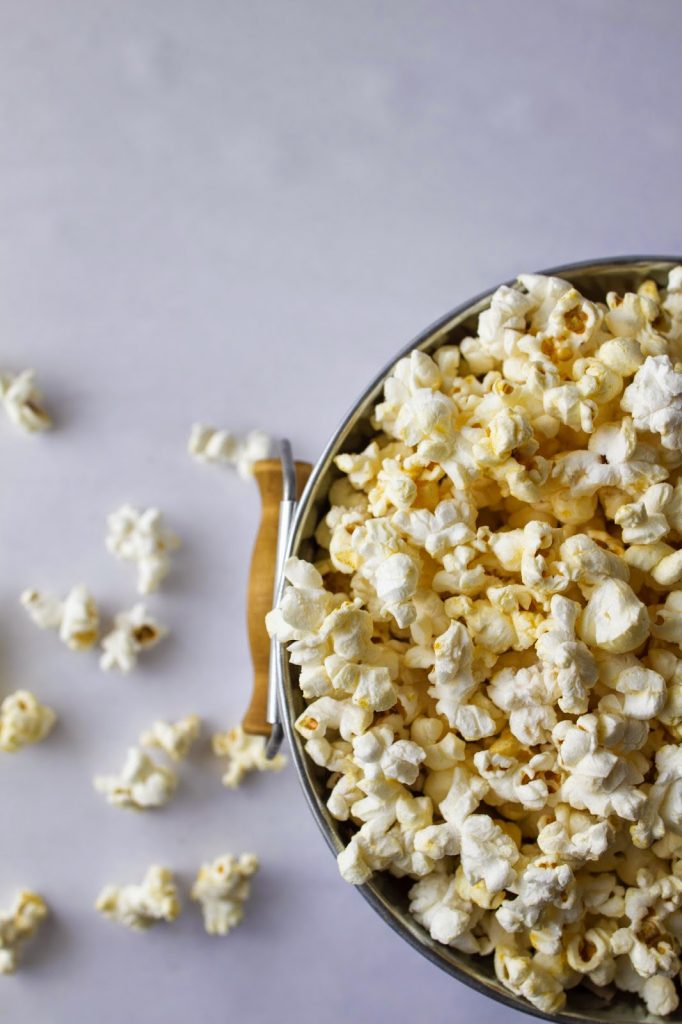 Movie Theater Popcorn
Printable Version

Scant 1/3 cup vegetable oil
1 3/4 tsp Flavacol
1/2 cup popcorn kernels
In a large heavy bottomed pot (with handle(s)), pour in oil and heat on high for 2-3 minutes (or until oil starts to sizzle slightly). Sprinkle in Flavacol and swirl around in the oil until dissolved. Quickly pour in kernels and place a lid on top. Using hot pads, grab onto the handles while holding the lid in place. Start to swirl and shake your pan over the high heat. You should start to hear popping after 1 minute. Continue to swirl and shake your pan over the heat until you hear the popping to start to slow down. Turn off the heat and let your pan rest while the remaining kernels finish popping. Serve.
This recipe is linked up at – The Creative Collection, Wow Me Wednesday, Whimsy Wednesday, Wake Up Wednesday, The Party Bunch, Live Laugh Linky, Say G'day Saturday