Near the top of the list of foods that I crave is pizza. I don't know if it's the gooey melted cheese that I love most, or just the whole combo of a perfect crust and saucy sauce to go along with it.
My perfect pizza has pepperoni, Canadian bacon, black olives and mushrooms sprinkled over the top. But, with having little kids who can be picky sometimes, classic pepperoni is usually what we make around here. I'd love to hear what your ideal pizza is! Definitely comment so I can get some variety in for the Mr. and me!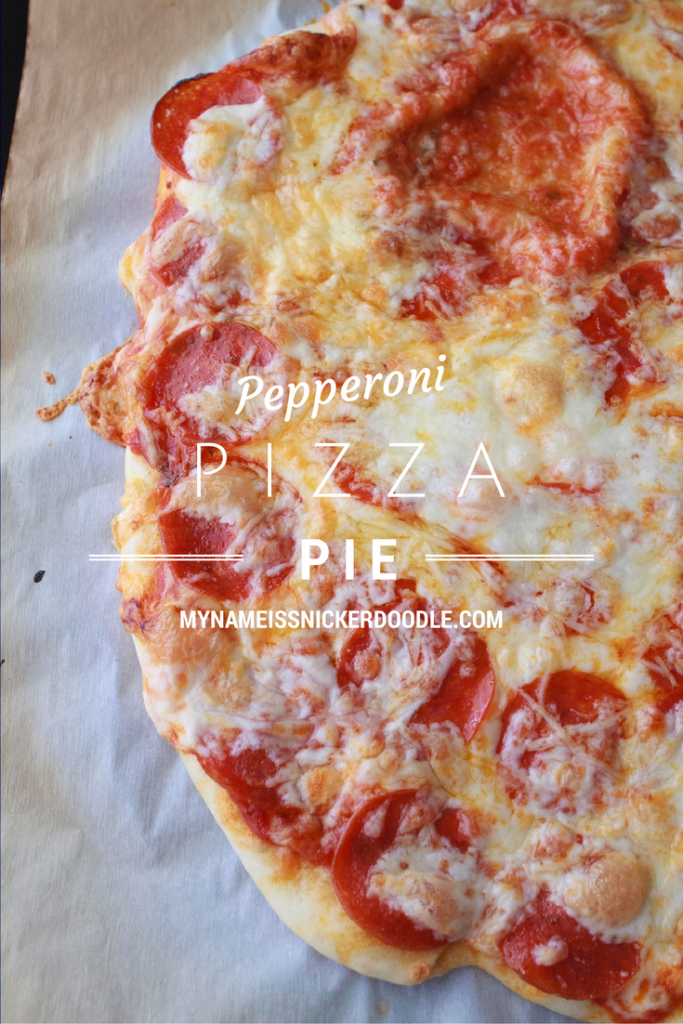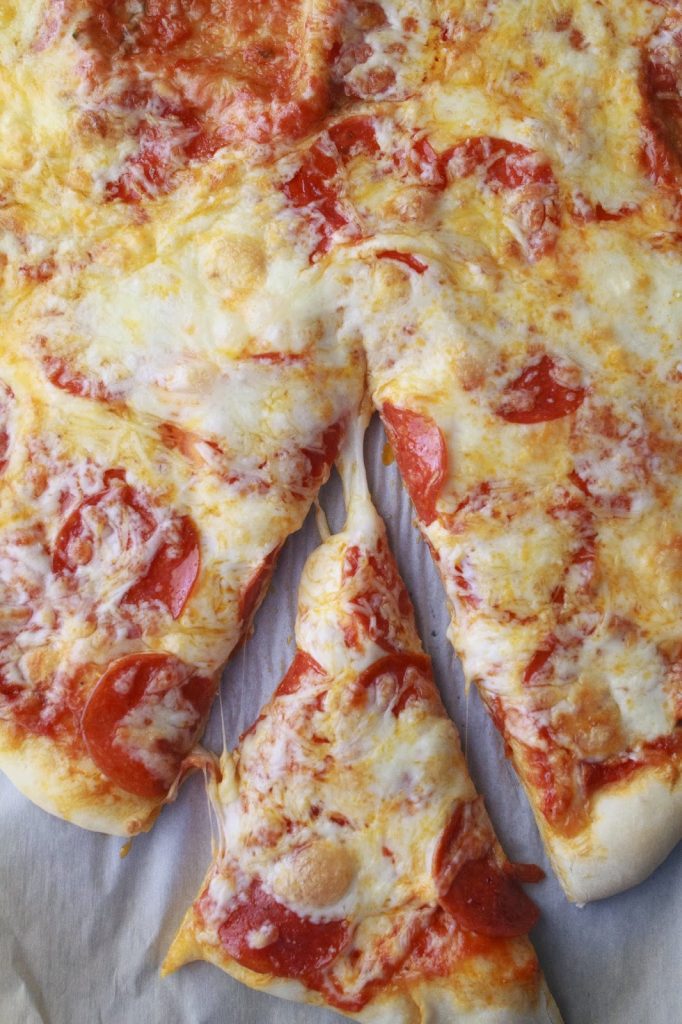 Pepperoni Pizza
Printable Version
Makes 2 12-18 round pizzas
Pizza Dough Recipe
Pizza Sauce Recipe or 1 jar of your favorite pizza sauce
2-3 lbs shredded mozzarella cheese
80-100 pepperoni slices
Follow pizza dough instructions. Spoon over sauce and don't be afraid to go right to the edge! Sprinkle a little cheese over the sauce, then layer on the pepperoni slices. Sprinkle with remaining cheese (or however much you like) and bake according to pizza dough instructions.
This recipe is link up at – Weekend Re-Treat,
You might also like…
Chicken Artichoke and Bacon Pizza