Is anyone else's life overrun with Lego? Mine is so much that I know the plural of Lego is Lego…not Legos. We have a rather large bucket that I know, given more years, is only going to double or triple!
Do you know what, though? I wouldn't have it any other way! I love that my boys love them. Like truly love them. With the good comes the bad. A few months ago, I found my boys fighting more and more over them and they became a sore spot with everyone. They had to be put up for a while. Out of site, out of mind.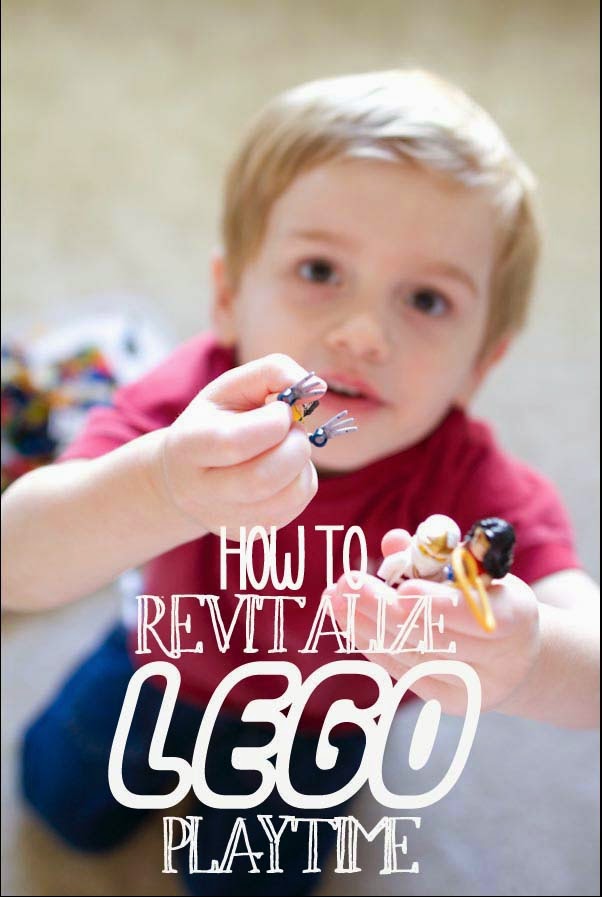 To share a little secret about me…I love the Lego Minifigures the most. All of their tiny bits of accessories. One day the boys were being really good so I pulled out the bucket and put them on a mission. We dumped out all 3.7 million of them and went on a Lego Man Hunt! Those little fingers sorted through the pile and found each top half, bottom half, hair do, hat, gun and even a monkey (with a little help from me). It took a good two hours, but we worked as a team and had a blast. We kept them separated and put them in a bag.
The next day, I gave them another assignment to match up as many as they could. It was so fun to hear them rediscover each of the men (and some women) they remembered as if they were brand new again! Ever since, they still have kept them separated and regularly enjoy just playing with their Lego Man Hunt bag.
So, if you are like us and aren't organized one bit with your Lego, try sending your kids on a Lego Man Hunt. They may find a whole new way to play and love it!
Linked up to Mandy's Recipe Box