A few weeks ago I wandered into Williams-Sonoma.
I've only bought one thing from their store and it happened to be for someone else.
I was determined to find a little treat for me.
When I came upon
this adorable little canister
, I snatched it up and
headed straight for the cash register.
I didn't even look at the price (a little hefty),
but I knew it was mine and mine alone!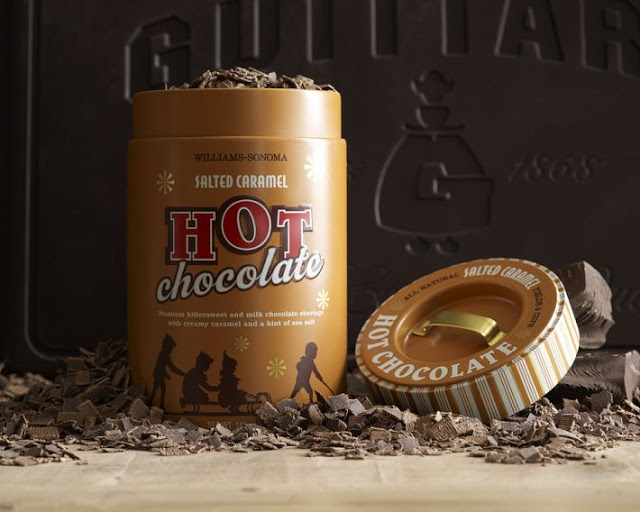 I am such a fan of Salted Caramel Hot Chocolate,
but have never found it where I could make it at home.
I've just indulged in them at Starbucks.
When I got home and opened it up, I was completely surprised.
It was not your typical chocolate powder, but chocolate shavings.
Actual chocolate shavings!
Let's just say it's hands down the best cup of ho cho I've ever had.
EVER.