If you couldn't tell by a few of my posts this summer, I love a good frozen drink.  Especially with whipped cream on top!  I also love a cherry on top, but purely for the look of it.  I actually don't like maraschino cherries and give them to my husband who loves them.  We just discovered that my oldest son loves them two so I let them "fight" over who gets mine!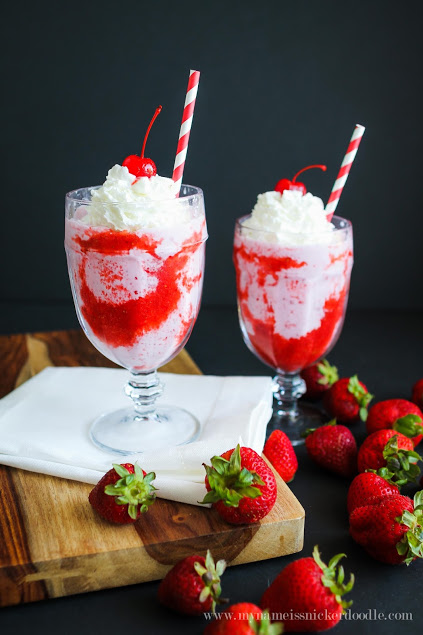 This next recipe may seem like just another strawberry shake to you, but I promise it so much more than that!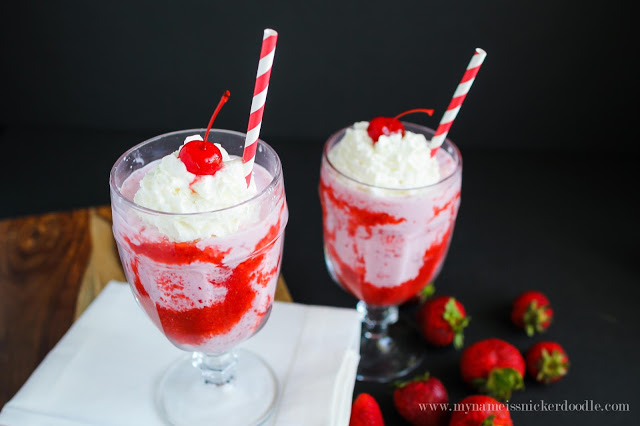 I think it's the triple strawberry flavors that make these so special.  My kids think it's the fact I let usually let them have extra whipped cream and two cherries on top!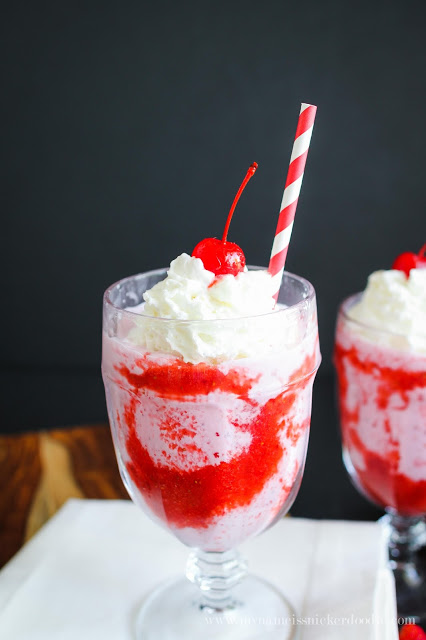 Even though these are a fun summer treat, they would make such a great Valentine's Day dessert as well.  Stick two straws in there and you have the perfect flirty sweet!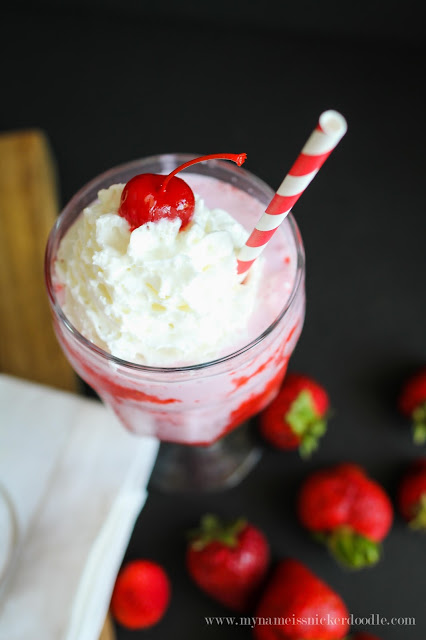 The triple strawberry flavors come from strawberry ice cream, strawberry sauce and strawberry sno cone syrup!  YUM!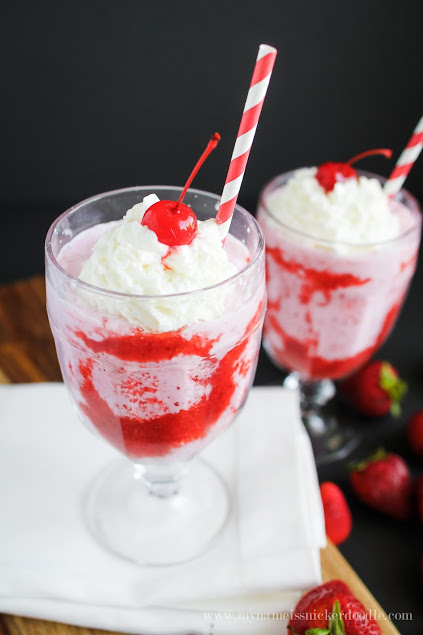 Strawberry Bliss
Printable Version
Makes 2


Ingredients
6 scoops strawberry ice cream
1/4-1/2 cup strawberry sno cone syrup
8-10 strawberries
2 TBSP granulated sugar
whipped cream
maraschino cherries
Directions
1.  In a blender or food processor, blend together strawberries and sugar until smooth.
2.  Pour out into a small bowl.
3.  Without washing the container out, place ice cream and sno cone syrup in and blend until smooth.  4.  You might need more or less syrup depending on how smooth you like it.
5.  Spoon a couple of tablespoons in and around the inside of each of your large glasses.
6.  Divide ice cream between two glasses.
7.  Top with whipped cream and cherries.
Check out these yummy treats!
m