I did not grow up eating homemade bread.  We were a Wonder Bread (are they even still around?) kind of household and I didn't know any differently until I was in Jr. High School.  We were also a Country Crock house and I'll save that opinionated post for another time!
I had met a new friend, Laura, in my science class and found out that we had the same English class as well.  She had just moved from Oregon and she seemed really nice.  It came up that we attended the same church (which was rare to find in Las Vegas) and had a ton of other things in common.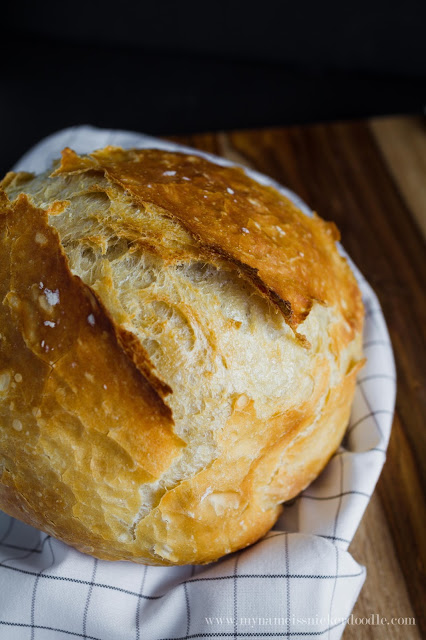 After a few weeks she invited me over to her house for dinner and to meet her family.  She had five siblings which, being an only child, seemed liked a full on circus.  What I remember the most about that first dinner at her home was the homemade bread her mom made.  It was a rectangle loaf with a large hole throughout the middle.  It was also the first time I had heard of a bread maker!  All I knew that it tasted heavenly.  Especially with butter and her homemade strawberry jam.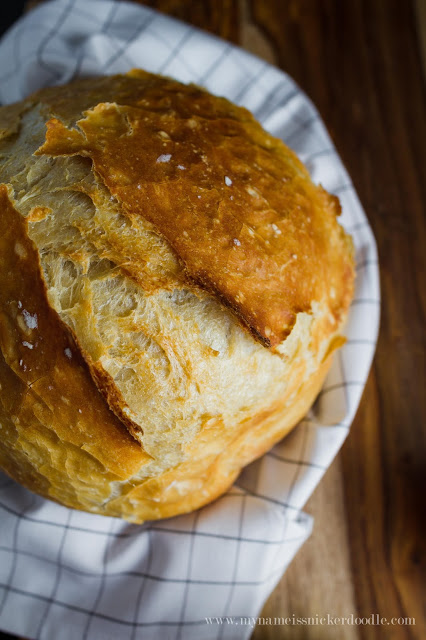 It wasn't until after I had been married for a few years that I actually learned how to make bread from scratch.  I didn't have a bread maker (still don't), but I sure do love the results I get from super simple ingredients.
Recently I found this bread recipe from Simply So Good and fell in love immediately.  I've made it multiple times and it just takes me back to that very first time I tasted homemade bread.  This bread is particularly great dipped in olive oil and fresh herbs and salt.
I think I might have hurt my mom's feelings a little years ago when I kept going on and on about how great that bread was.  I was friends with Laura until I moved my junior year of high school.  We'd go over to her house once a week for lunch during our classes and all we ate was that same homemade bread with butter and jam.
Not much has changed.  I still have homemade bread with butter and jam for lunch sometimes.