So, this recipe title might be a little confusing but I promise I'll clear it up for you.
Here in Texas, brisket is one of the most popular cuts of meat. It's something that you can smoke really slow for hours on end and can be life changing in one bite! Brisket is super moist (and fatty hence it being so moist!) and very, very tender. It's typically cooked in a smoker, which unless you live in the South, you probably don't own one. Heck! I live in the South and we don't have a smoker. Also being in Texas where everything is as big AS the state itself, it's hard to come by a small slab of it for our little family. When we lived in Utah, it was really difficult to even find it in the grocery stores. I'm guess that's going to be typical for most of you living in other states (or other countries).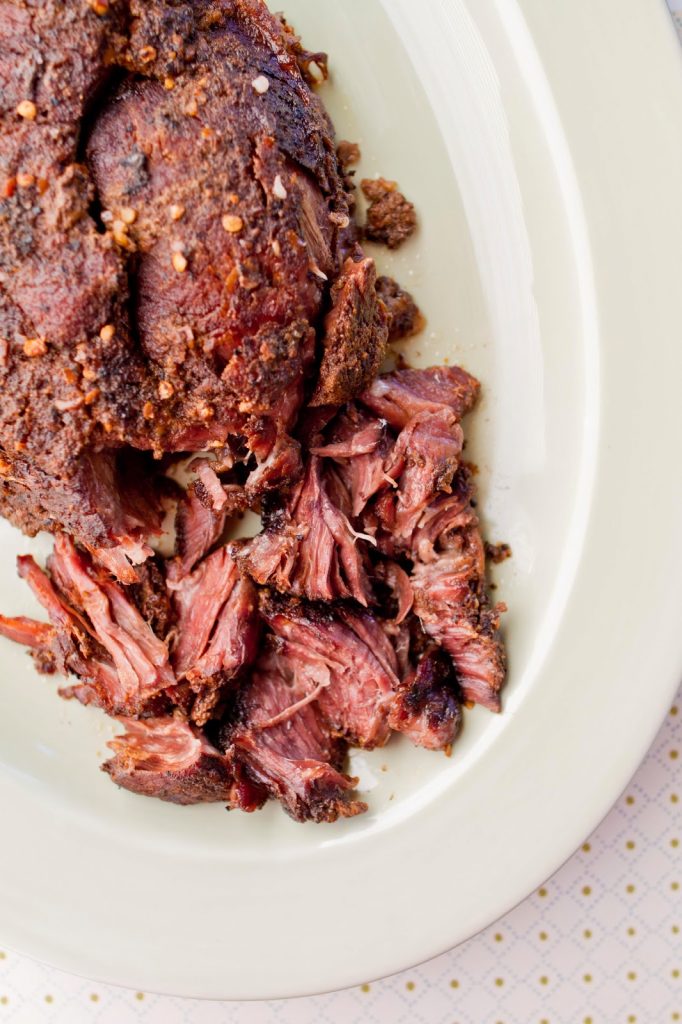 That's how my version of a friend's brisket recipe came about! I was craving brisket and didn't want to have to hassle with buying and cutting down a huge piece of brisket. I used a rump/pot roast instead. It's perfect for practically anything…Sunday dinner, football parties, summer BBQ's, making sandwiches out of or serving it with fabulous sides. The best part is, it takes no time to prepare and cooks overnight while you sleep!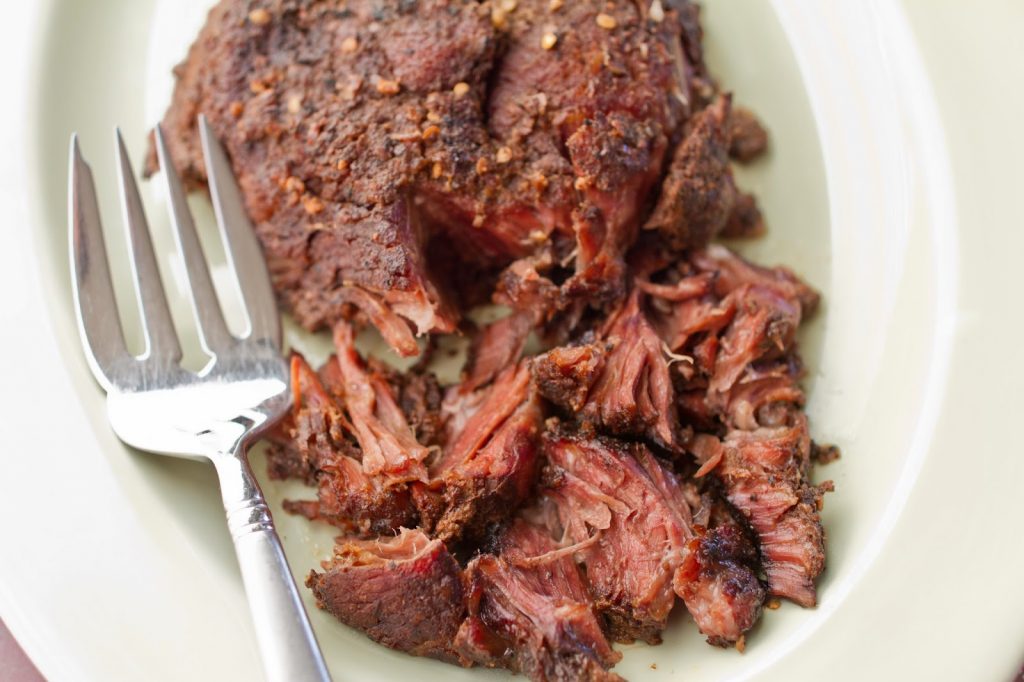 Brisket Style Slow Cooker Roast
Printable Version


4-5 lb Pot Roast
1/2 cup brown sugar
2 TBSP garlic powder
2 tsp red pepper flakes
2 tsp pepper
1 1/2 tsp salt
1 TBSP dry mesquite seasoning
1/2 bottle liquid mesquite smoke
Place roast in crock pot/slow cooker. In a small bow, combine brown sugar, garlic powder, red pepper flakes, pepper, salt and dry mesquite seasoning (I use McCormick's). Rub over entire roast. Pour half of the bottle of liquid smoke around the roast.
Cover with lid and cook on low for 12 hours. Using two forks, break roast into smaller pieces and leave in juices until ready to serve.
This could be combined with your favorite BBQ sauce and served on sandwiches.