I grew up with having soft tacos tacos often. My mom would brown the ground beef and sprinkle in a packet of taco seasoning and be done with it. So when I got married, I made them the same way. My husband would always end up with a slight stomach ache the next day. It wasn't until years later that we discovered the cause of those stomach aches was MSG. And guess what? MSG is in most taco seasoning packets!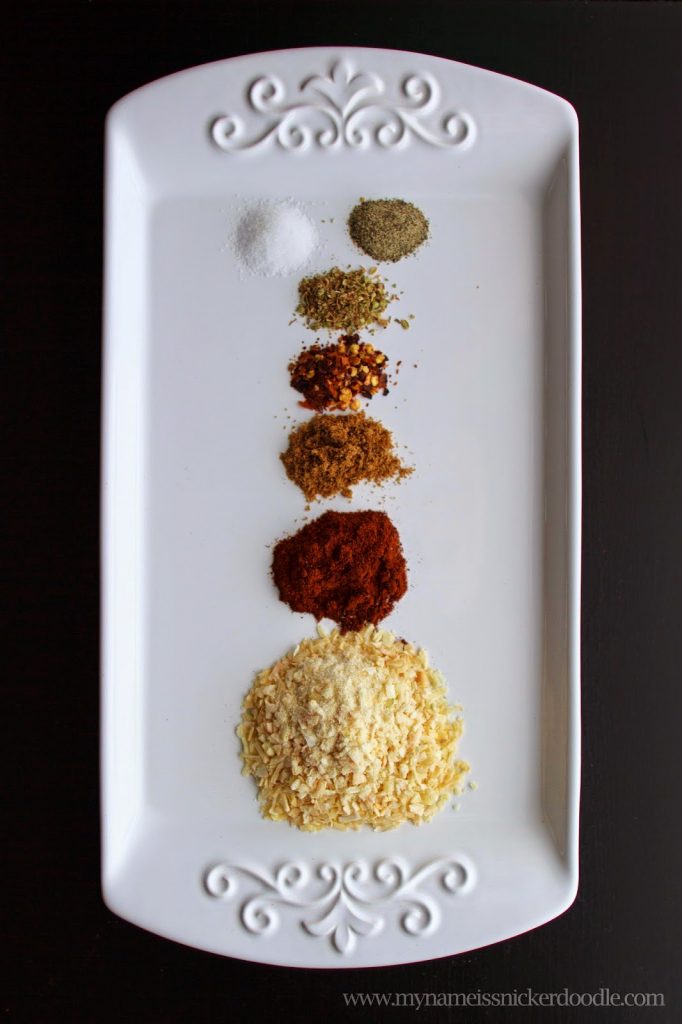 I played around with some recipes I found and came up with one that my family loves. It super simple and tastes even better than anything you could find in the store. Of course you can make it as spicy you like, but we do it pretty mild for me and my boys.
Taco Seasoning
Printable Version
Seasoning for 2 lbs of ground beef
Ingredients
6 TBSP dried minced onion
2 tsp chili powder
1/2 tsp garlic powder
1 tsp cumin
1/2 tsp dried oregano
1/2 tsp black pepper
1/2 tsp salt
1/4-1/2 tsp red pepper flakes
Directions
Mix together and store in a small airtight container for up to 6 months.