If I had to pick a dessert that represented my entire childhood, it would have to be Texas Sheet Cake.  My mom made it for every function and I loved when there was a little extra to be taken back home because it meant I got to have a second helping!  There is also something to be said about an entire chocolate cake that can be made in about 25 minutes from start to finish!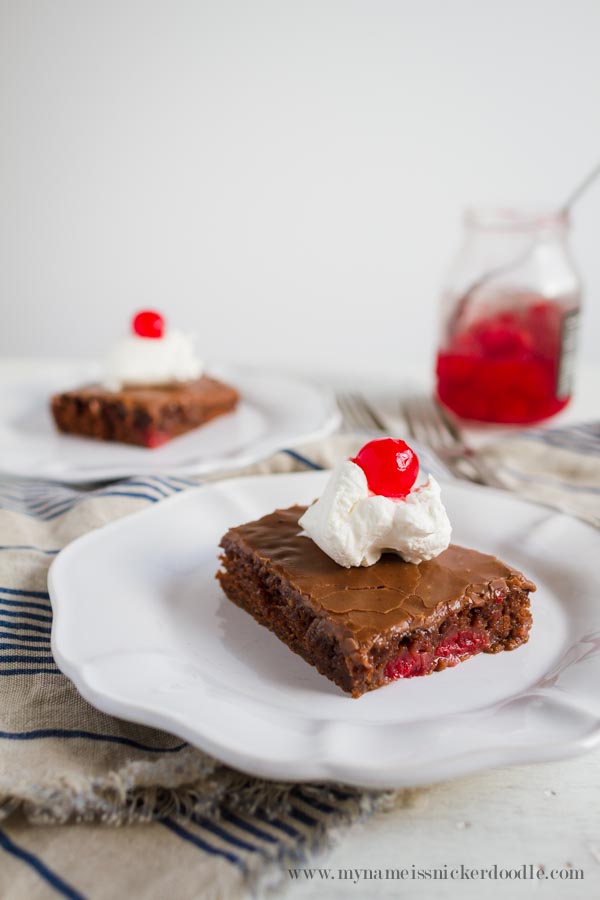 A few weeks ago I was craving something cherry chocolate and thought I would try putting a spin on my mother's classic recipe.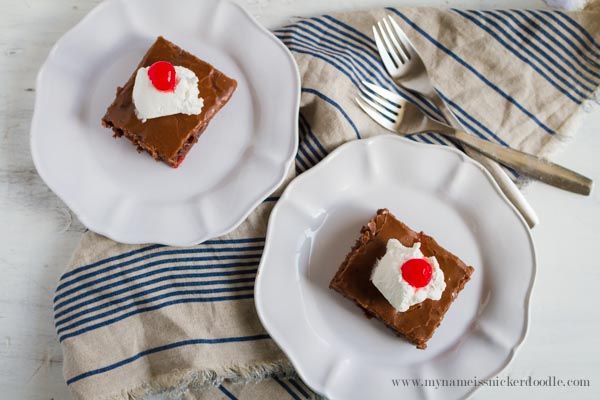 It turned out way better than I thought it would.  It was super gooey (in a good way) and just the right amount of cherry and chocolate ratio.  Because, you know.  That's an important thing in life!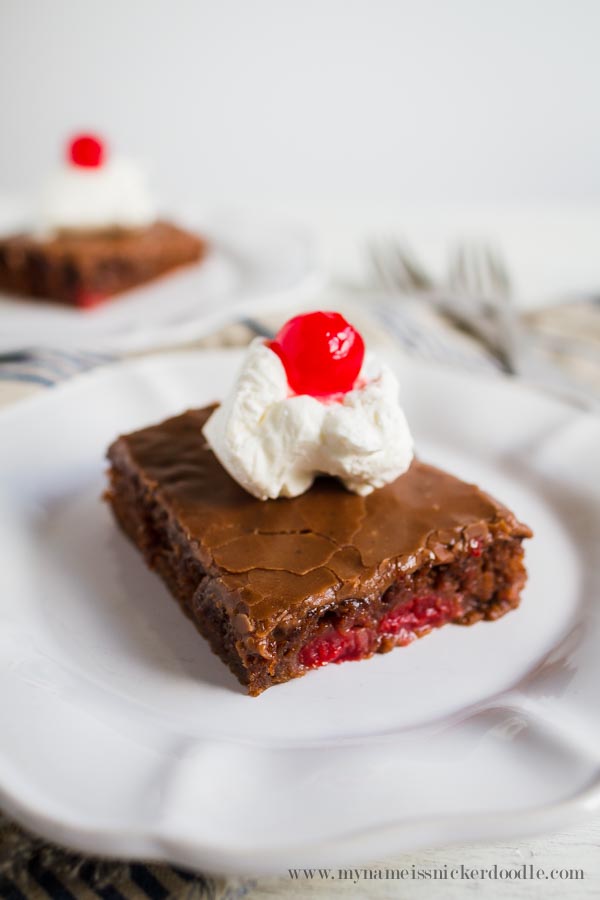 Now I have new fond memories of this cake and it makes me pretty happy!
Cherry Chocolate Sheet Cake
Printable Version
Ingredients
For Cake
2 cups all purpose flour
2 cups granulated sugar
1 cup butter
1/2 cup cocoa
1 cup water
1/2 cup milk
1 tsp baking soda
2 eggs
1 tsp pure vanilla extract
1 14oz can cherry pie filling
For Frosting
1/2 cup butter
5 TBSP milk
1/2 cup cocoa
1 tsp almond extract
4 cups powdered sugar
Directions
1.  Preheat oven to 400 degrees.
2.  In a large bowl mix together flour and sugar and baking soda.
3.  In a medium sauce pan bring butter, cocoa and water together to a boil.
4.  Pour over flour and mix together.
5.  Add in milk, eggs and vanilla and blend well.
6.  Fold in cherry pie filling.
7.  Pour into a large baking sheet and bake for 20 minutes.
8.  While the cake is baking, melt margarine in a small sauce pan over medium heat.
9.  Remove from heat and add in cocoa.
10.  Stir in milk and almond extract.
11.  Add in powdered sugar until well blended.
12.  Pour over warm cake.
13.  Cook for 20 minutes before serving.
14.  Garnish with whipped cream and maraschino cherries.