Chocolate Chip Ice Cream Sandwich Cookies aren't just for the summertime!
These are a great treat to keep in the freezer to have on hand anytime.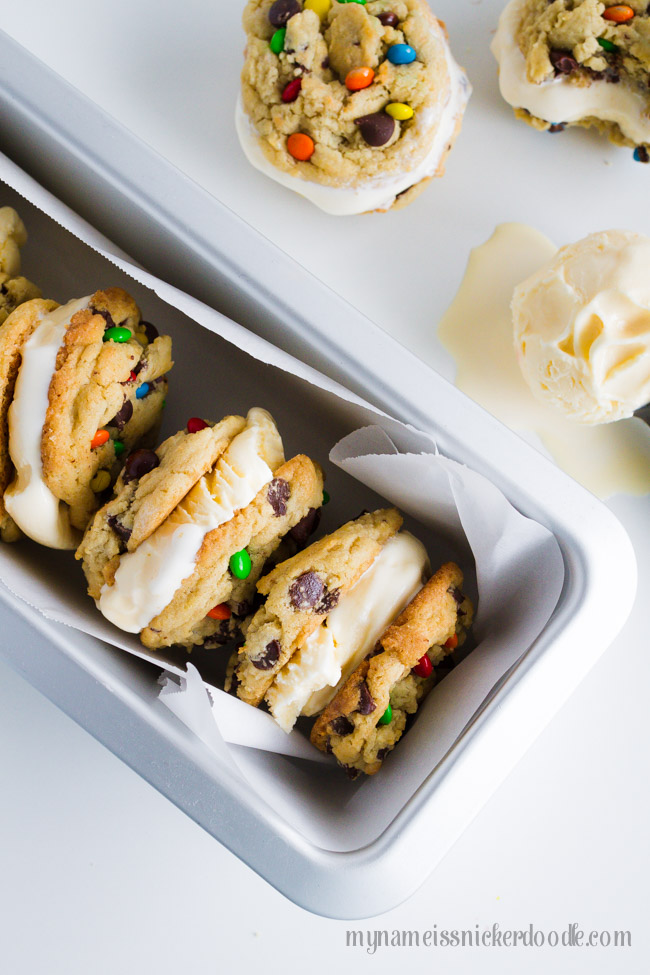 Ice cream was intended to originally be a summertime treat.
But let's be honest.
I could eat ice cream in the dead of winter with a snow storm outside!
How about you?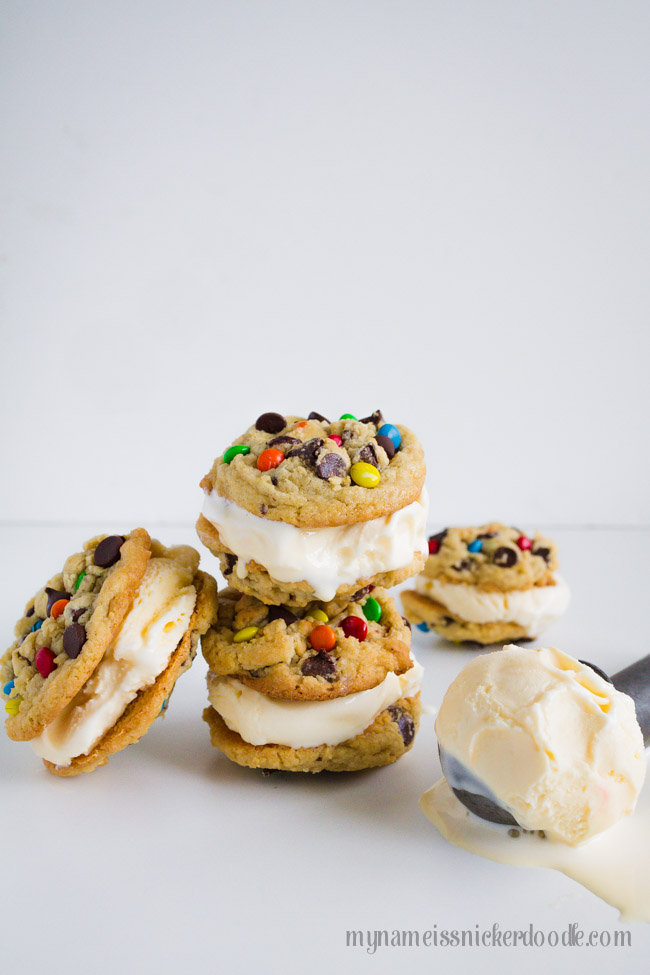 My mother in law was visiting earlier this year and she likes to spoil my boys when she's in town.  She let them each pick out a special treat at the grocery store and my youngest chose some frozen cookie ice cream sandwiches.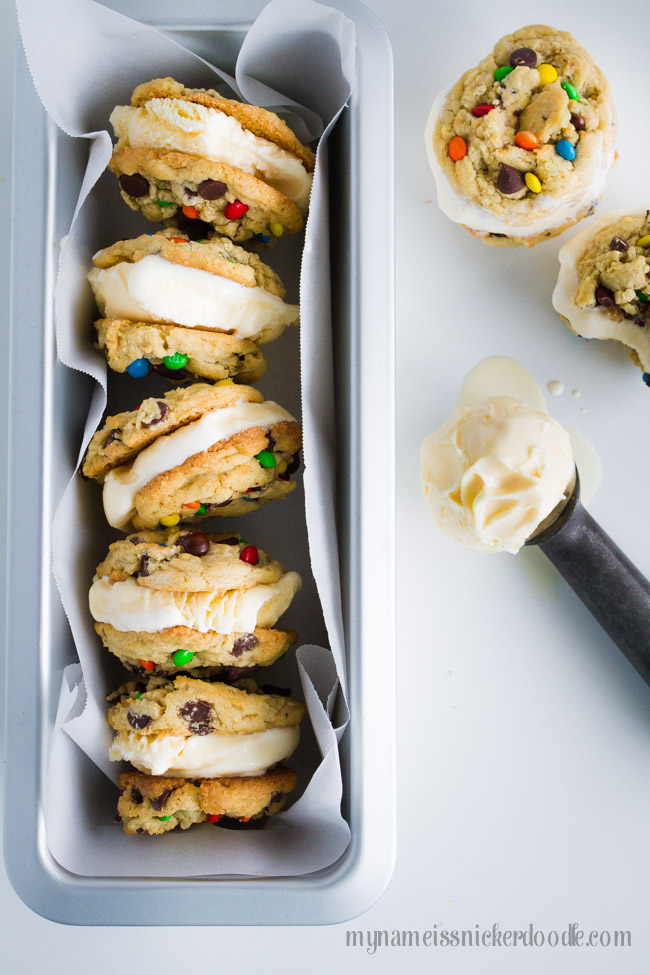 He liked them purely because they had M&M candies in them.  He shared a bite with me and I'll be honest, it wasn't all that great.  I knew then that I could make them 10 times better.
I took my favorite Chocolate Chip Cookie Recipe, added in some Mini M&M candies, made them smaller and added scoops of ice cream.  Hands down way better than any store bought frozen treat you can buy.  My boys agreed!
How to store Ice Cream Sandwich Cookies
When storing them, I individually wrapped them in plastic wrap then kept them all in a freezer bag in my freezer.  The boys could easily grab one after dinner and enjoyed every bite.
These would be a fun treat to take over to a friend or share with neighbors.
 Chocolate Chip Ice Cream Sandwich Cookies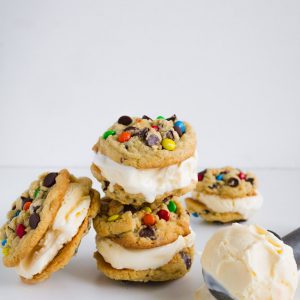 Chocolate Chip Ice Cream Sandwich Cookies
Chocolate Chip Ice Cream Sandwich Cookies just might be the perfect dessert for the hot summer!
Print
Pin
Instructions
Set out ice cream on the counter for 15 minutes to soften.

Place one scoop of ice cream onto the bottom of one cookie.

Place another cookie on top and and gently press down until the ice cream comes out to the edges just slightly.

Place onto a baking sheet and place in the freezer until frozen.

When ready to serve, let it thaw for 15 minutes on the counter.