Okay, here are the last of the family reunion pics!
Back-tracking a bit…
the first full day there, Ian and I planned to just stick
around the house and play games and hang out.
Probably the highlight of the whole trip for me was
playing Minute to Win It games.
Everyone participated and had a blast!
We planned games that most of the kiddos could play and
then some just for the adults.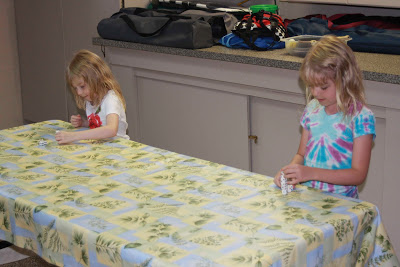 Stack the dice.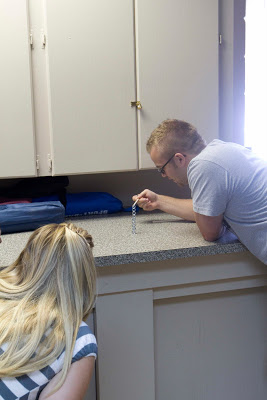 Another stacking game that everyone had problems with.
The hardest part about this game is getting
enough air in your lungs!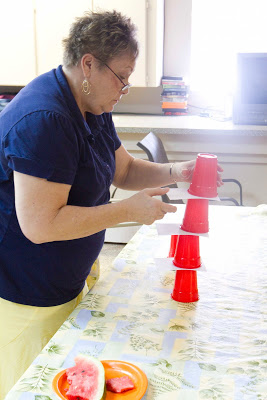 Harder than it looks!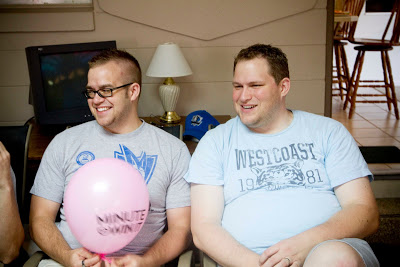 Enjoying the fun.
And by far…everyone's favorite game…Face the Cookie.
Non-flattering pictures coming right up!
Even Owen joined in!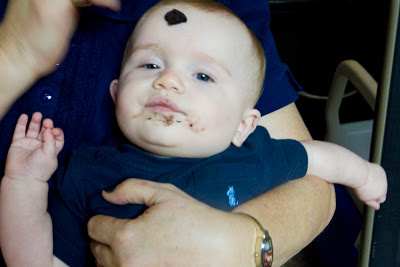 We ended the day with Family Bingo.
Ian created the title and grid in Photoshop and
I spent some major hours time creating the
randomness of our family pictures.
Every family came home with their own set!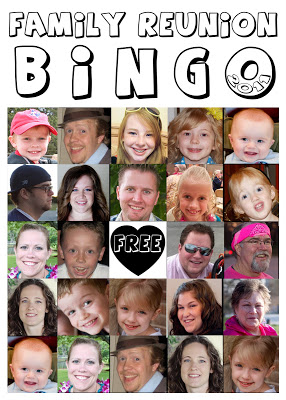 Overall, Sunday was a pretty great day with the whole family.
Tuesday night we finally got to do our
(what we thought would be super fabulous)
surprise activity.
Everyone was pretty excited when we pulled out the lanterns…
we were all just super preoccupied with
the thousands of bugs that were flying around us!!!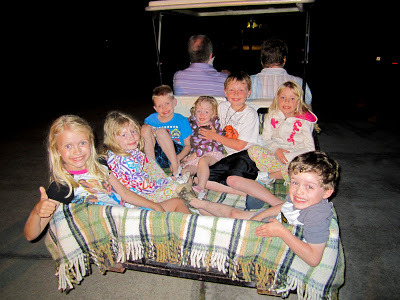 Grandma and grandpa took most of the grandkids down
to the lake in the golf cart.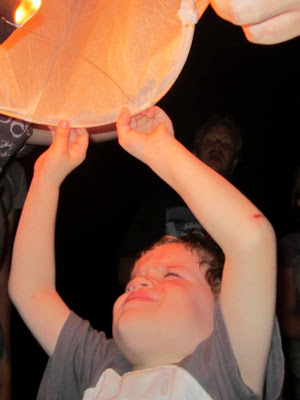 The lanterns were a little high maintenance and
we were having trouble getting them full of air.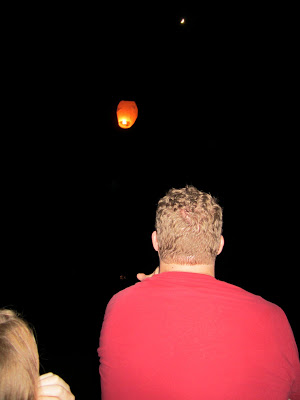 My dream was to have everyone light theirs at the same time
to have a "Tangled" moment, but no movie magic was
happening when it took 3 people to just light one!
So we enjoyed them one by one…
even the one that floated into a large tree and
about caught it on fire…
even the one that immediately floated right into the
lake and sizzled out.
It's totally the thought that counts, right?
Now, let's jump ahead to the last day.
We headed to Wekiva Falls for a canoe ride and
a dip in their natural spring pools.
The canoeing was a little rough at first,
but once we all figured it out I thought it was blast.
The spring was frigged, but an adventure to swim in.
Some family even went scuba diving in the
underwater caves that were there!
Even thinking about that gives me the chills!
Did I mention that I even
tried to scuba dived at Clear Water Beach.
Logan was the brave soul that took me out and
it was an epic fail for me.
Oh, well. I tried and did something
different and had fun doing it!
THE END (finally!)