Mint Chocolate Cream Pie recipe is just what your weeknight needs!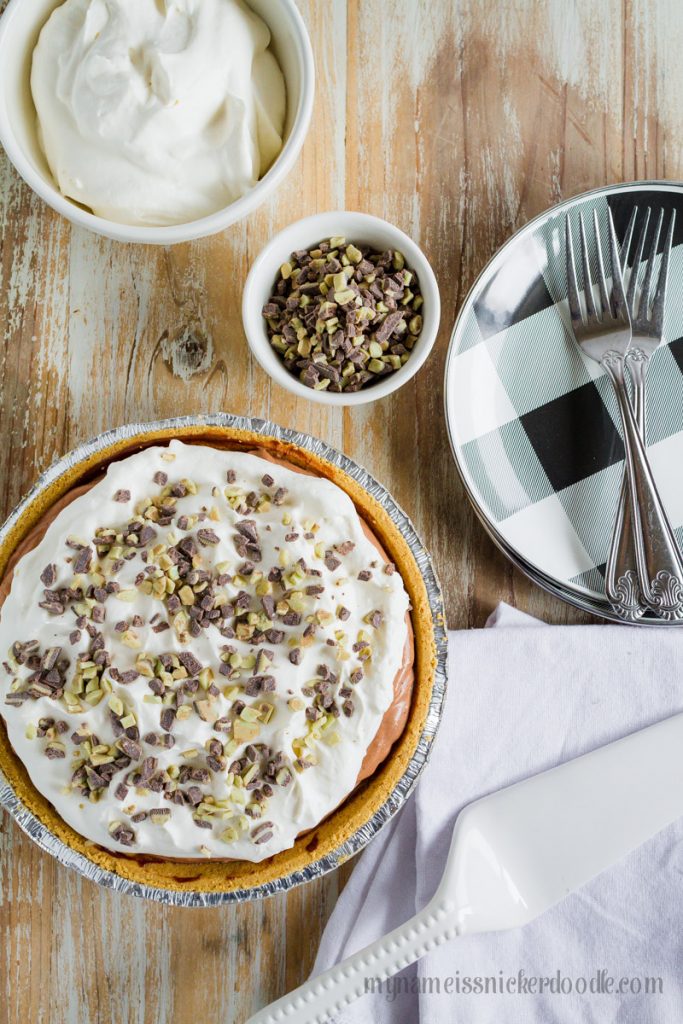 Pie is a dessert that I've yet to master. I should be more clear. I haven't mastered a made from scratch crust with a fruit filling type of pie. It's something that I definitely enjoy eating, but they just don't turn out the way I would like.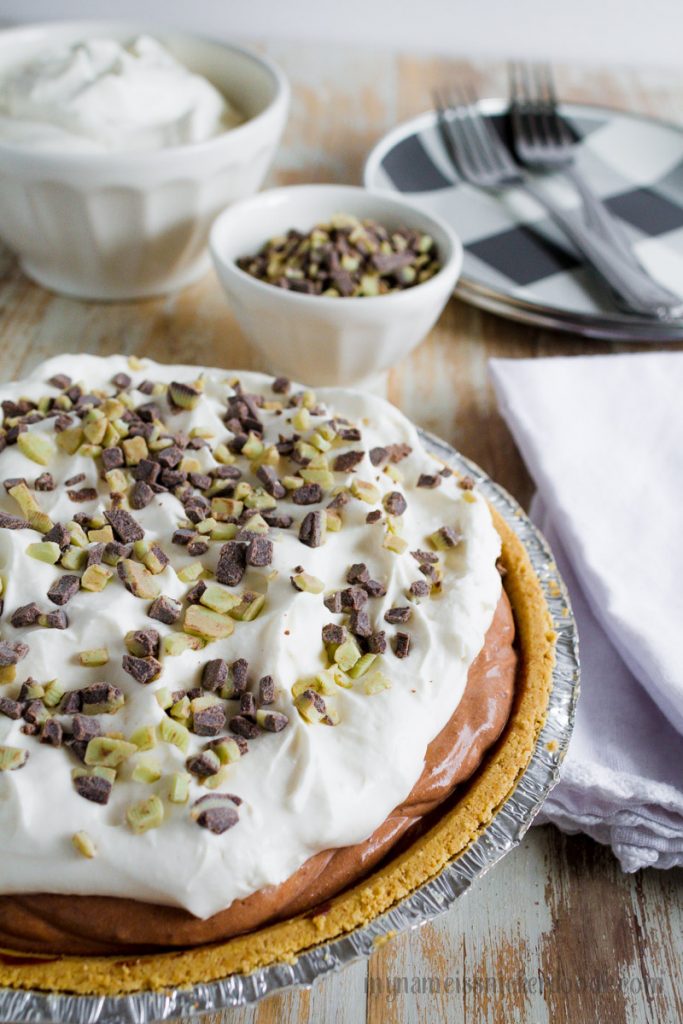 That's why I really enjoy making easy cream pies. Chocolate Pie is my favorite, but every now and then I love to mix it up and add the extra flavoring of mint.
My recipe is made up of pantry items you might already have. I like to pick up a few extra premade graham cracker crusts so I always have them on hand. You most definitely could make your's from scratch.
Another item I always like to keep in my pantry is evaporated milk. It's makes such a difference when using pudding mixes for pie filling. Using evaporated milk helps it holds up a bit better than just regular milk and tastes fabulous. I use the same method when I make my Triple Chocolate Cream Pie.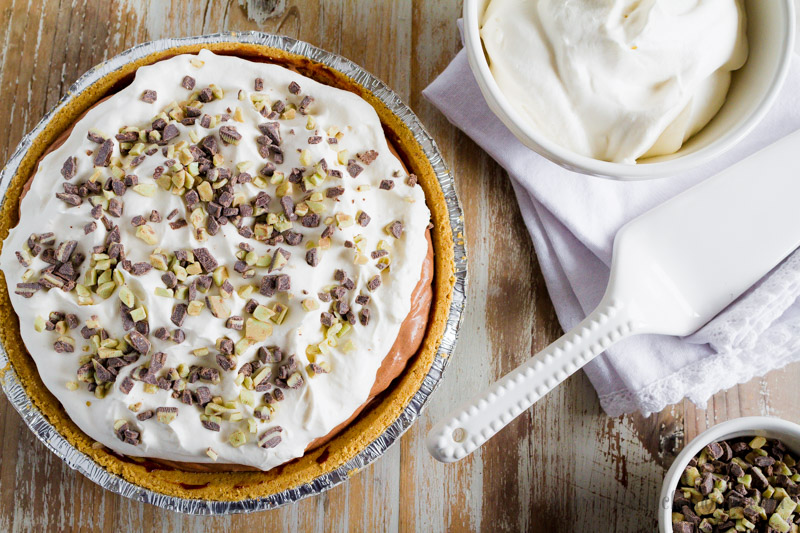 Mint Chocolate Cream Pie
Author:
Prep time:
Cook time:
Total time:
A super simple recipe for a rich and creamy dessert.
Ingredients
1 Graham Cracker Crust
1 3.5 oz Box Instant Chocolate Pudding Mix
1 14 oz Can Evaporated Milk
3 Cups Whipping Cream
1/2 tsp Mint Extract
1/2 Cup Granulated Sugar
1 Cup Ande's Baking Chips
Instructions
In a large mixing bowl whip together whipping cream, mint extract and sugar together for 5-7 minutes on high or until medium peaks form.
In a medium bowl whip together pudding and evaporated milk for 2 minutes.
Fold in 1 cup of whipped cream.
Pour into pie crust and evenly spread out.
Top with remaining whipped cream and sprinkle with Ande's Baking Chips.
Chill for 2 hours before serving.