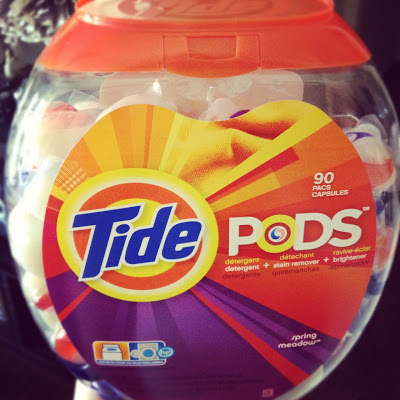 Costco can be a dangerous place.
You all know what I mean.
You go in for a few things and next thing you know, you've spent hundreds of dollars on large bags of dried blueberries, cases of fruit drinks and maybe a tub of cream puffs.
I, ladies and gentlemen, went and spent under $35.00 and that included my splurge of a frozen swirl yogurt!
High fives all around please!
My usual laundry detergent was top on my list, but when I saw this jumbo gem…I only hesitated a second before I put in my cart.
Has anyone tried them yet?
I am excited to use them.
Did I just admit that I might be excited to do laundry?
Oh, yes I did!