Happy Independence Day Weekend to you!  Have you already started celebrating?  We've just finished our Saturday chores and our weekend officially starts now!  I was ahead of the game this year and made a few treats ahead of time so I wasn't hiding away in the kitchen cooking the whole time.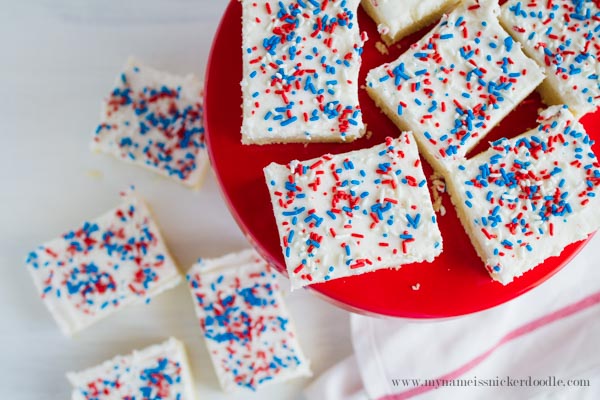 These Patriotic Sugar Cookie Sprinkle Bars were one of them!  I love that I can make a bunch and take them to a BBQ (which we've got planned for the 4th!).  We also are planning on swimming, seeing a movie, sno cones and of course, FIREWORKS!  My favorite part!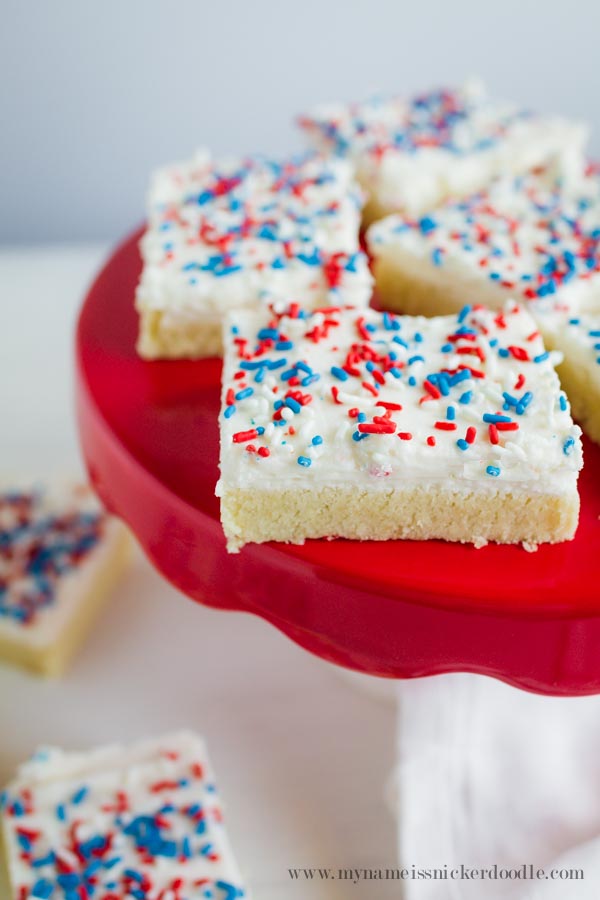 These bars seriously make a ton so I also plan on individually wrapping them and putting them in the cooler for poolside and the fireworks show.  Who doesn't love a fresh sugar cookie?  Especially one sprinkled with holiday fun!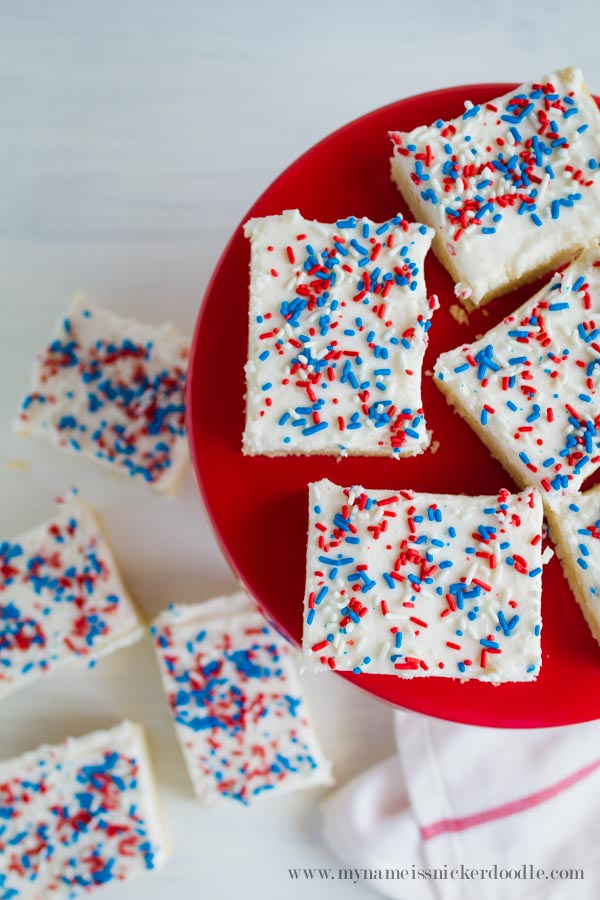 Patriotic Sugar Cookie Sprinkle Bars
Makes about 30 Bars
Ingredients
Sugar Cookie Sprinkle Bar Recipe
Directions.
1. Make according to directions in the link.
2.  Omit adding food coloring to keep the frosting white.
3.  Sprinkle with red, white and blue sprinkles.