I received a super fun package in the mail last week.
I was really excited for this to come.
I will only buy Progresso soup
and their stocks are great as well!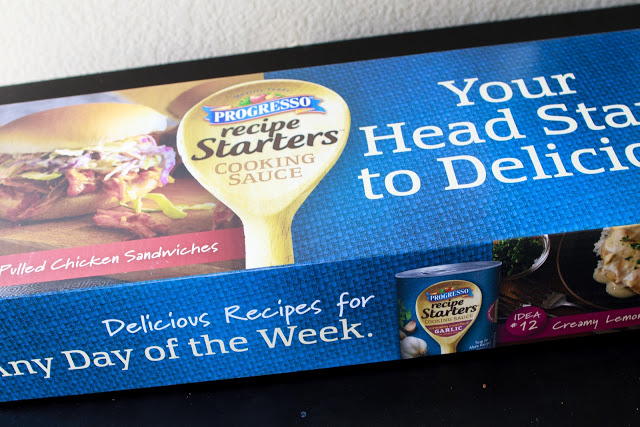 This package had neither of those,
but included some of their brand new/just on the shelves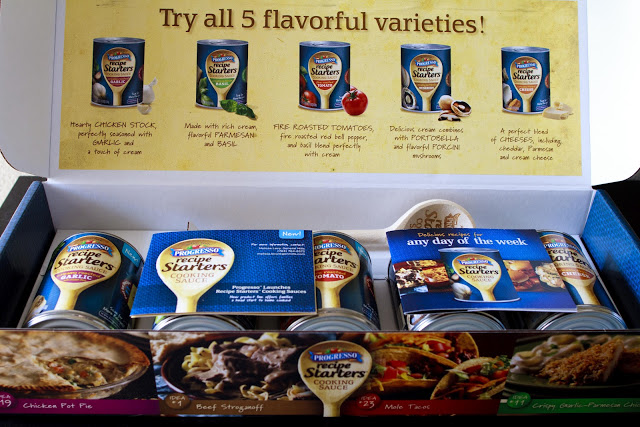 Five to be exact (Creamy Roasted Garlic, Creamy Parmesan Basil, Fire Roasted Tomato, Creamy Portabella Mushroom and Creamy Three Cheese), a super sturdy wooden spoon and a little booklet full of recipes for each Recipe Starters Cooking Sauce.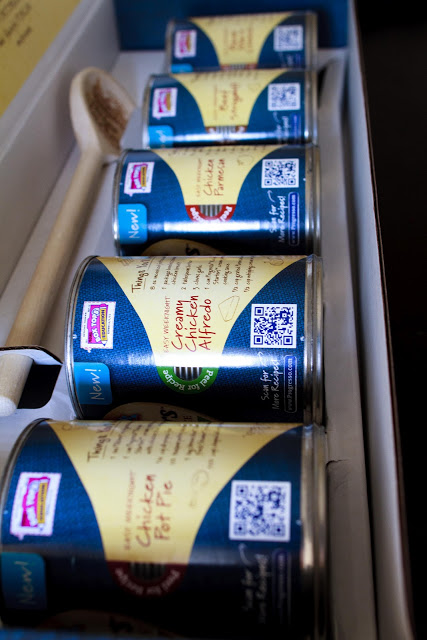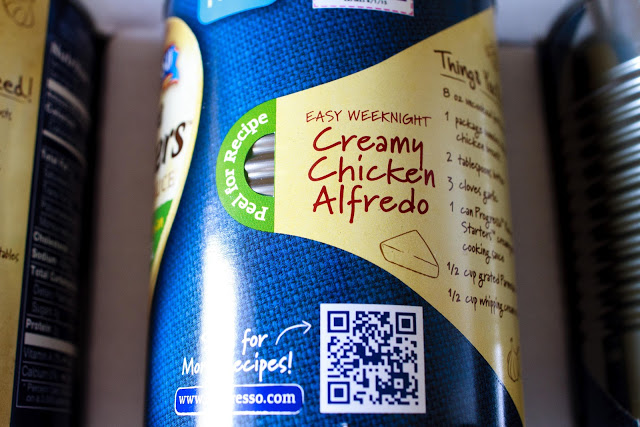 I absolutely love the pull back tab revealing a super simple recipe!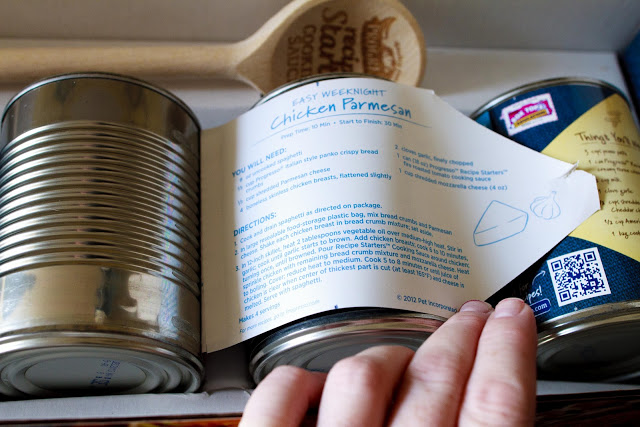 Each recipe literally takes minutes to prepare. Um…hello! Love!
So, of course I had to try some of them out and share it with you!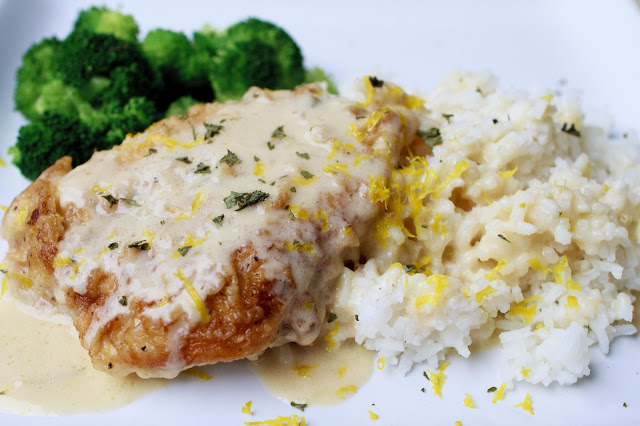 Creamy Lemon Chicken From Progresso Recipe Starters Cooking Sauce
Serves 4
1/4 cup all purpose flour
1 tsp salt
1/2 tsp pepper
4 boneless, skinless chicken breasts
1 can (18 oz) Progresso Recipe Starters Creamy Roasted Garlic with Chicken Stock cooking sauce
3 TBSP freshly squeezed lemon juice
lemon zest from one lemon (optional)
parsley flakes (optional)
Between pieces of
plastic wrap or waxed paper, place each chicken breast smooth side down;
gently pound with flat side of meat mallet or rolling pin until about
1/2 inch thick. In small shallow dish, mix flour with 1 teaspoon salt
and 1/2 teaspoon pepper; dip each chicken breast into flour mixture,
coating all sides.
In 10-inch skillet, heat
2 tablespoons vegetable oil over medium-high heat. Cook chicken breasts
in oil 6 to 8 minutes, turning once, or until brown. In small bowl, mix
cooking sauce and lemon juice.
Pour sauce mixture over
chicken. Reduce heat to medium-low; simmer 5 to 10 minutes or until
juice of chicken is clear when center of thickest part is cut (at least
165°F). Sprinkle with parsley and lemon peel. Serve with rice.
*Ian and I loved this dish…like, luuuuuuuhhhved this dish. HIGHLY recommend making it!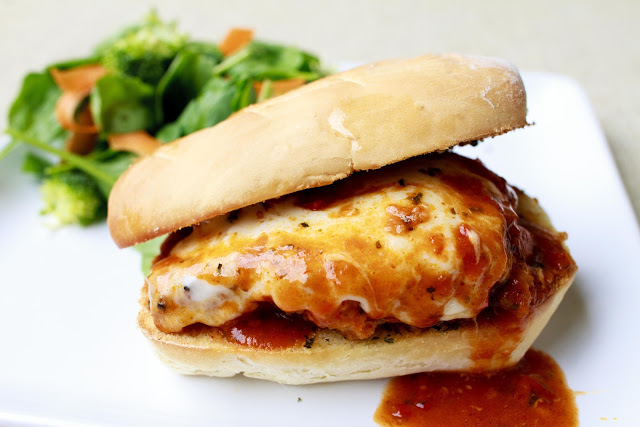 Then I made a chicken parmesan sandwich using their
Fire Roasted sauce and slapped it on garlic bread!
My oh my!
I'll leave you hanging on that picture and share the
recipe with you in the future!
Has anyone seen these in the stores and tried them out yet?
Even though Progresso compensated me with product, my opinions are all my own.