Tomato Mozzarella Basil Pasta Salad is a cold side dish that is packed with flavor and easy to make.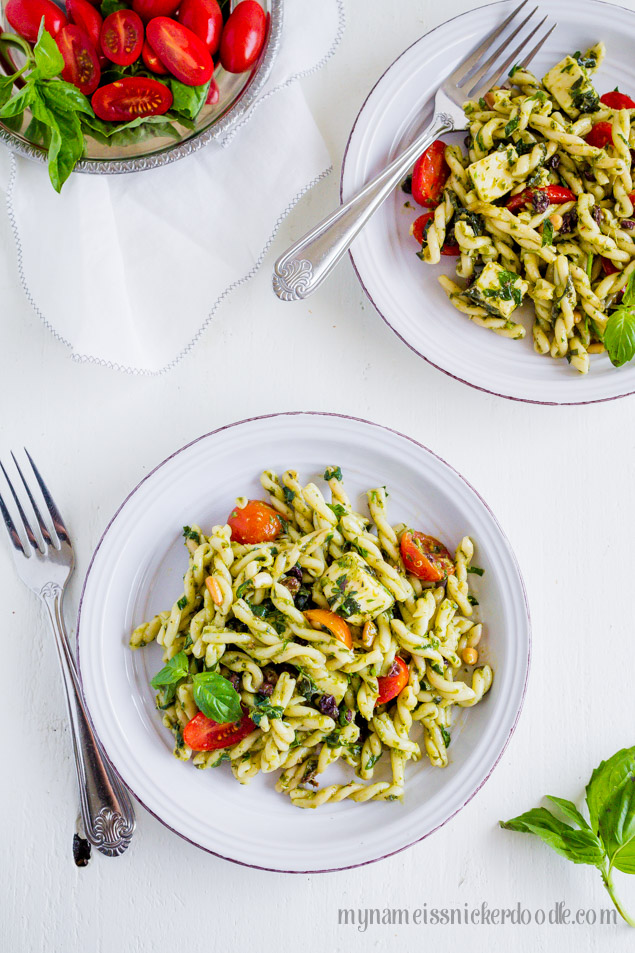 There is an Italian deli that my husband and I discovered a few years ago when we lived in Fort Worth.  Everything we tried there we loved, but Ian especially loved this Tomato Mozzarella Pasta Salad.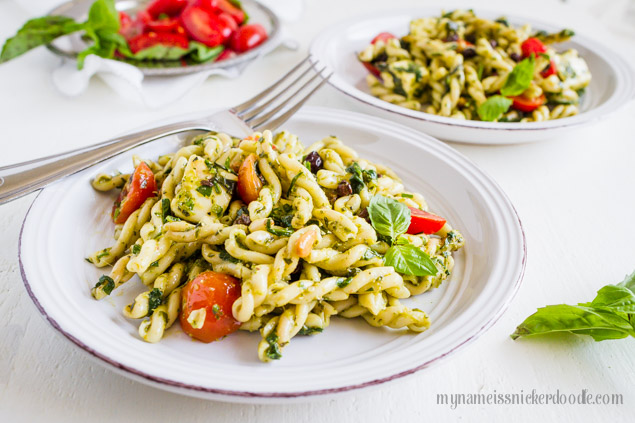 We unfortunately don't have this establishment in Austin, Texas so whenever we drive up north to visit family, we stop in and grab a few of our favorites.  That also includes the Strawberry Basil Lemonade I recreated a few years ago.  It's incredible!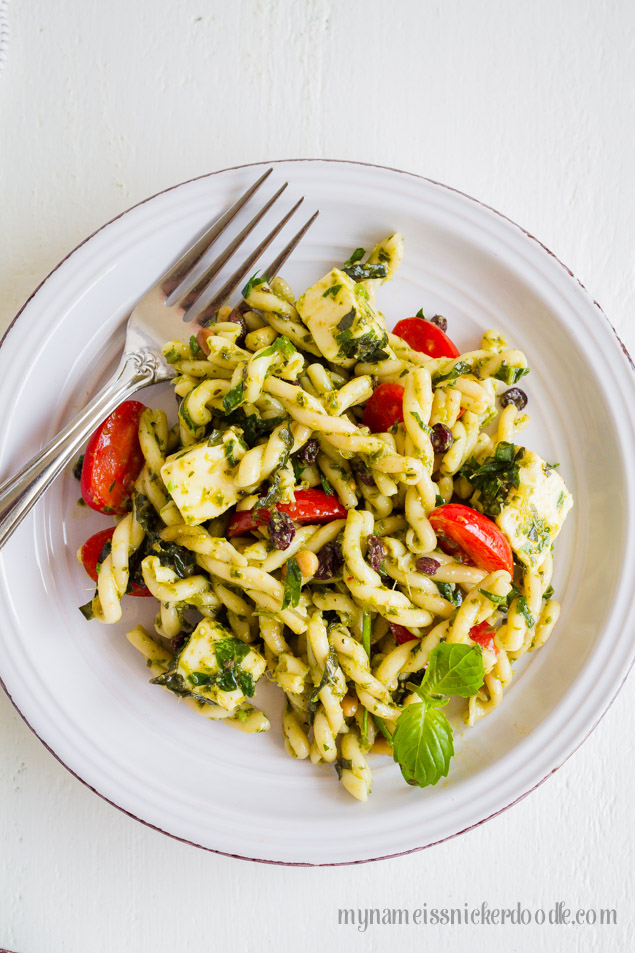 This pasta salad is full of flavor with all the fresh herbs, garlic, and pine nuts.  It also has a slightly unusual ingredient, dried currants!  It adds just a hint of sweetness and isn't complete without them.  If you can't find currants, raisins is a great substitute!  Trust me on this!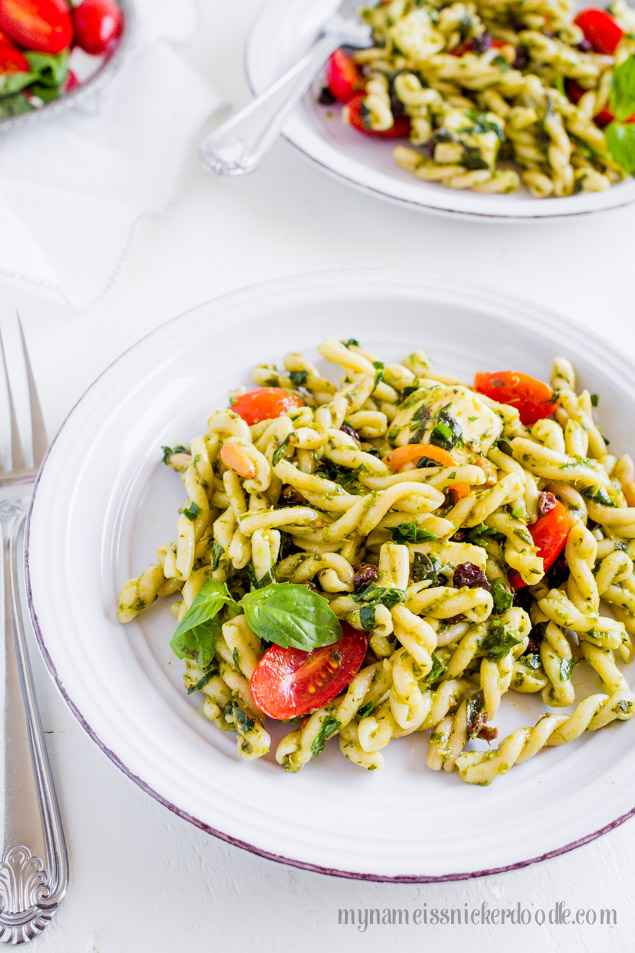 Tomato Mozzarella Basil Pasta Salad
Author:
Prep time:
Cook time:
Total time:
Tomato Mozzarella Basil Pasta Salad is full of fresh ingredients and packed with flavor!
Ingredients
1 lb Gemelli Dry Pasta
8 oz Grape or Cherry Tomatoes, Sliced In Half
1 lb Mozzarella, Cut Into Cubes
1/2 Cup Dried Currants or Raisins
4 oz Pine Nuts
3/4 Cup Extra Virgin Olive Oil
1/2 Cup Fresh Basil, Finely Chopped
1/4 Cup Fresh Parsley, Finely Chopped
2-3 Fresh Oregano Sprigs. Leaves Removed and Reserved
2 Garlic Cloves, Minced
1/4 Cup Lemon Juice, Freshly Squeezed
Pinch Of Salt
Instructions
Pour pine nuts into a dry small sautee pan and toast over medium heat for about 3-4 minutes. Constantly stir and toss around so they don't get burnt. Remove them to cool on a plate or paper towel.
Boil pasta according to directions. Drain and rinse with cold water.
Pour it into a large bowl and mix in tomato halved, cubed mozzarella, currants and toasted pine nuts.
In a medium bowl vigorously whisk together olive oil, lemon juice, basil, parsley, oregano, garlic and salt together.
Directly pour over pasta and toss to coat.
Chill for 2 hour or up to 24 hours before serving.
Make sure to try out these other great side dishes.