No Bake Mini Lemon Cream Pies are such a fabulous addition to any meal this spring.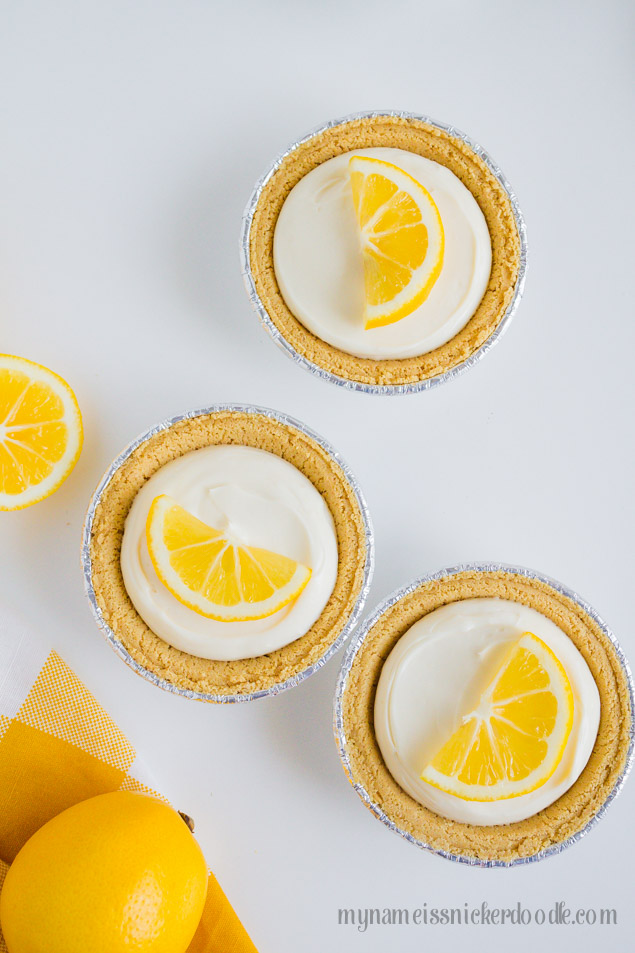 If you've been around here for a while you know that I love mini desserts!  There is just something about an individual serving that makes you feel a little bit special.  I recently made my Mini Blueberry Brownie Bites for a dinner party and they were gone in minutes.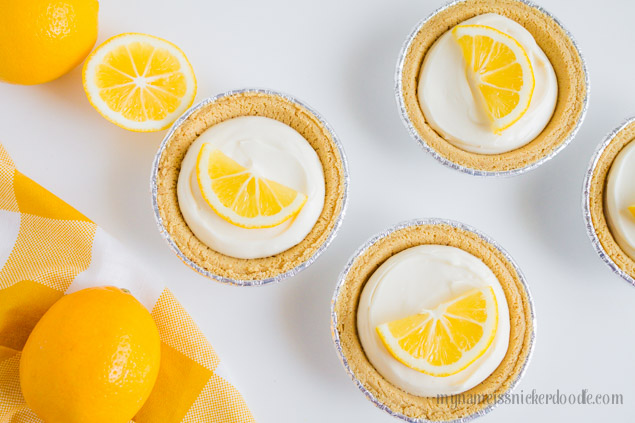 Did I mention the recipe is only 4 ingredients and to make it even better, it's a no bake dessert as well!
They are incredibly creamy with the perfect amount of tartness.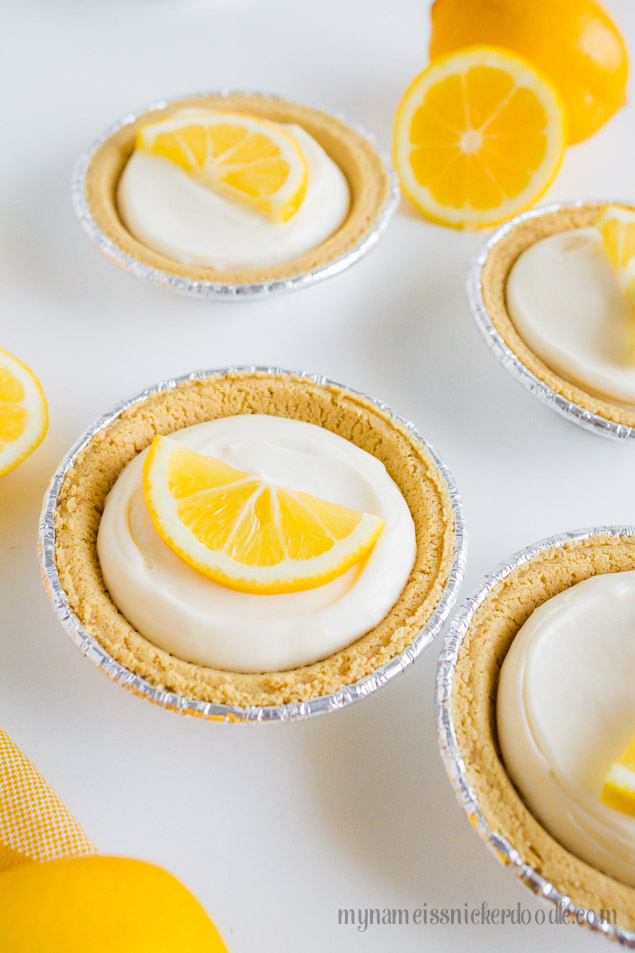 The recipe makes 6 mini pies, but this could easily be doubled for 12 minis or poured into a 9 inch pre-made graham cracker crust for a complete pie.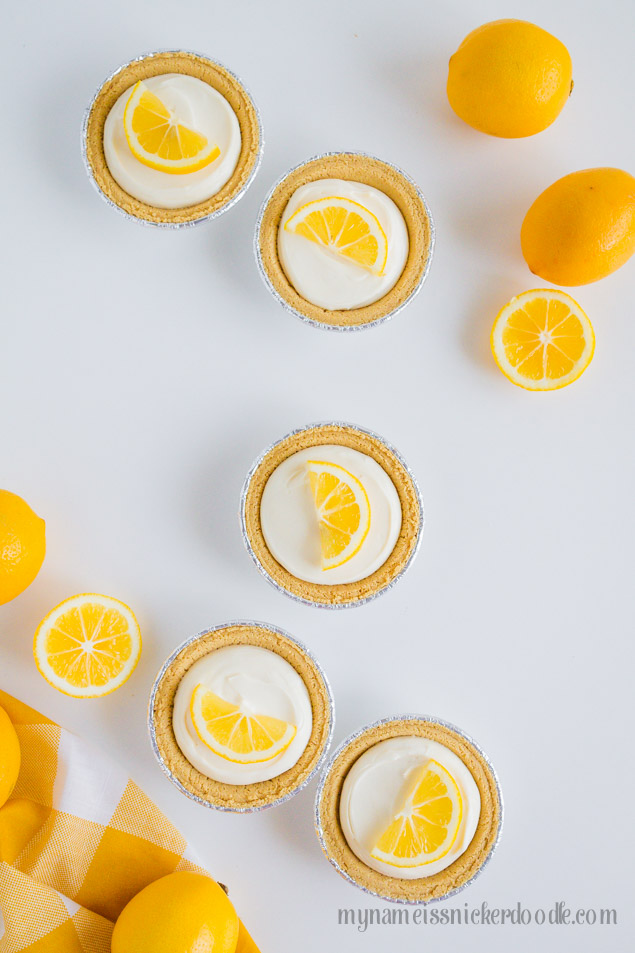 Here are some other mini dessert recipes I'm sure you'll love.
Try using this Mini Muffin Pan to create your mini desserts!
No Bake Mini Lemon Cream Pie
Author:
Prep time:
Cook time:
Total time:
These No Bake Mini Lemon Cream Pies are only 5 ingredients and super creamy!
Ingredients
6 Premade Graham Cracker Crusts
8 oz Cream Cheese, Softened
1/2 Cup Lemon Curd
3/4 Cup Whipping Cream
3 TBSP Granulated Sugar
6 Lemon Slices, Optional
Instructions
In a stand mixer, whipped together whipping cream and sugar together until stiff peaks form, about 6-7 minutes.
In a medium bowl, mix together cream cheese and lemon curd together until smooth.
Fold in whipped cream with the lemon mixture.
Evenly divide among each mini pie crust and smooth the top.
Garnish with a lemon slice.
Chill for 2 hours before serving.