I've got babies on the brain lately!  No, I'm not pregnant, but I have plenty of friends who are!  Two showers in three months and another one on the way.  Over Easter I got to hold the beautiful daughter of my friend who I through this baby brunch for.  She was a little dollie and snuggle bug.  My favorite kind of baby!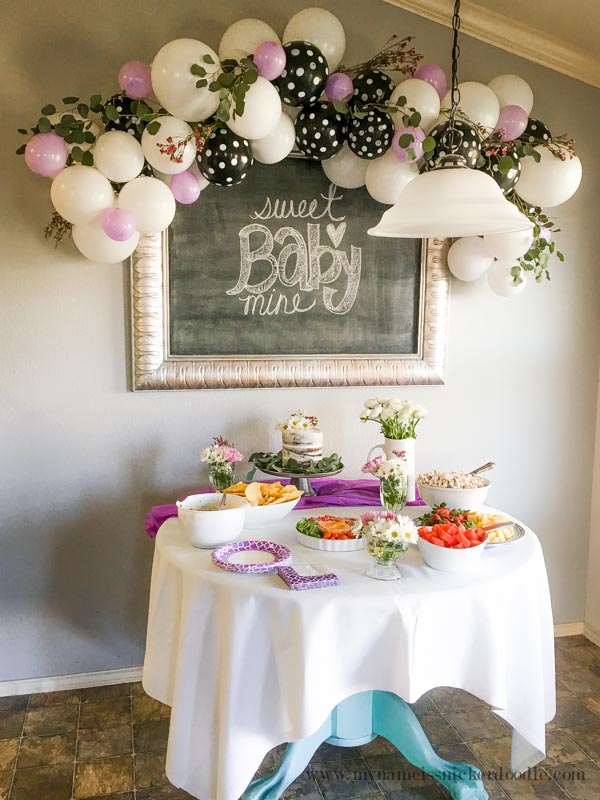 It was basically the same friends for that shower that were for this
shower, so you'd think I would mix it up in the decorations department.
Nope.  I'm too in love with the balloon garland that I couldn't resist creating it again!  This time in my friend's nursery colors.  You can watch Classy Clutter's video on how to do it here.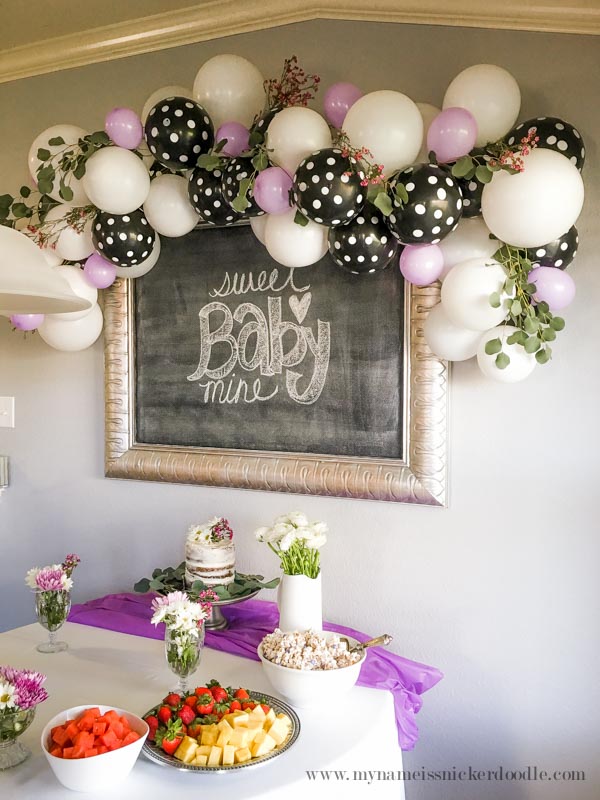 It was a another low key fun shower with great friends.  My pregnant friend could have your baby any moment and I'm looking forward to having another baby to snuggle (and give back when a diaper needs to be changed)!