Snickerdoodle Cookies are super chewy with slightly crispy edges. You know how Julia Roberts character in Steel Magnolias declares that pink is her signature color? Well, Snickerdoodles are my signature cookie!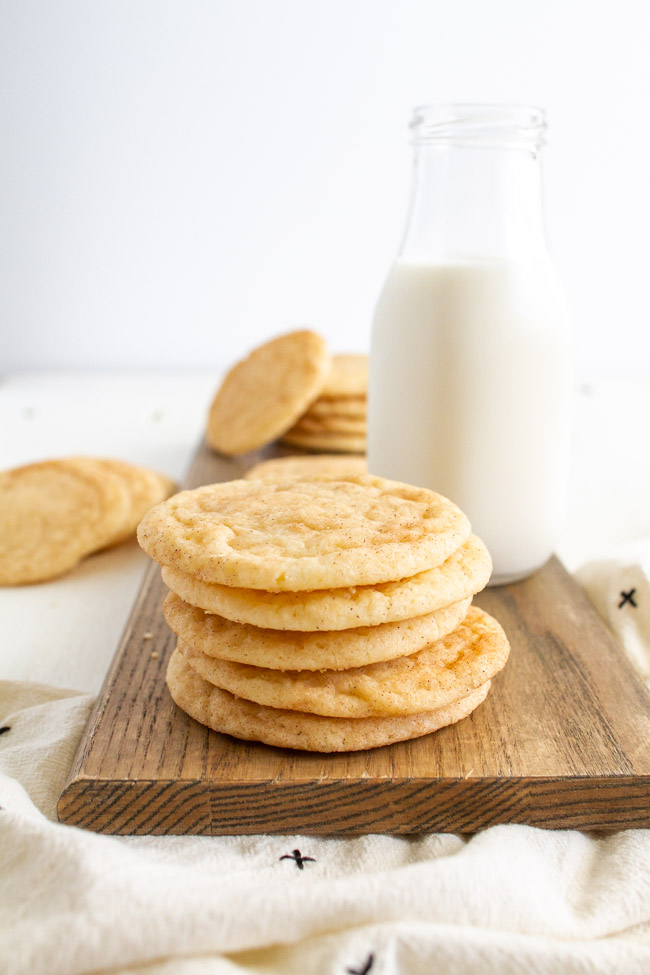 Do you have a nickname?
Is it something you got as a child?
I got my first nickname when I was a young girl. I don't remember exactly how it came about, but my Aunt started calling me Snickerdoodle. It's something that stuck.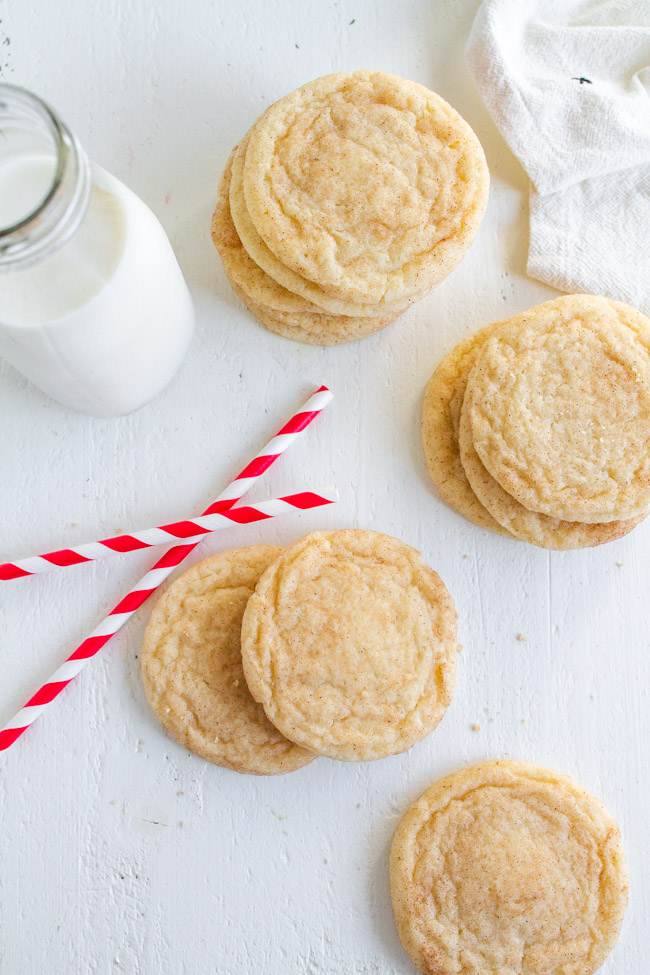 I'm not sure if it's because I loved Snickerdoodles so much that it's my nickname or because it's my nickname I have a huge fondness for them.
The thing is, cinnamon is not my favorite flavor. I mean, I do appreciate when it's added to things like oatmeal, cakes and other desserts. It's just not my first choice.
But when it comes to Snickerdoodle Cookies, I will always choose them first.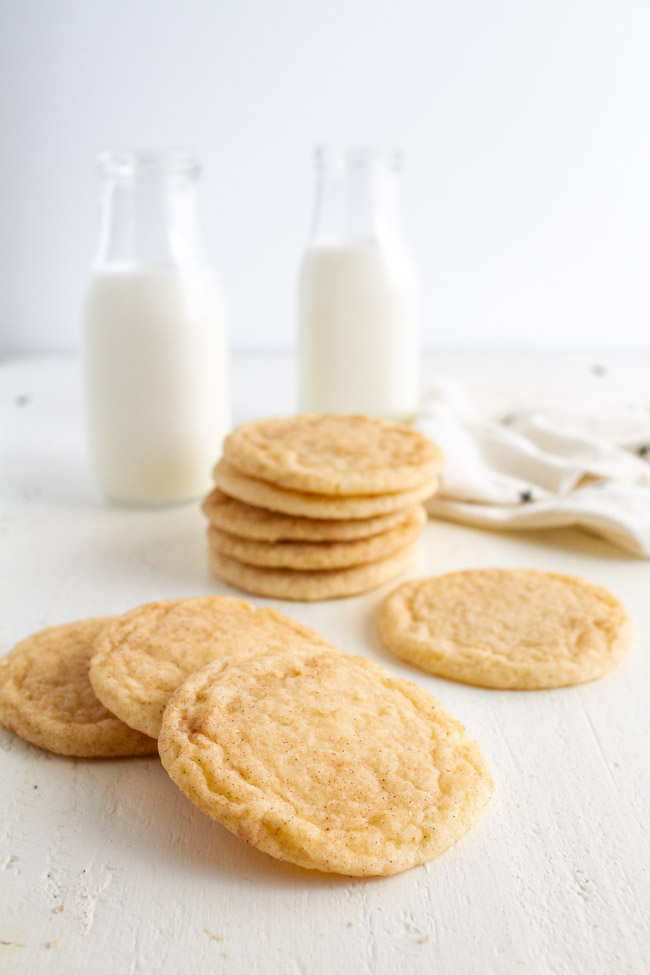 Not all Snickerdoodles are created equal though. I have yet to find any store bought version that beats my recipe. They are either too fluffy, too crumbly, even too cinnamon-y!
Snickerdoodles should be very soft with a slightly crispy edge. They also should have a slight tang to them. That's what distinguishes them from a regular sugar cookie.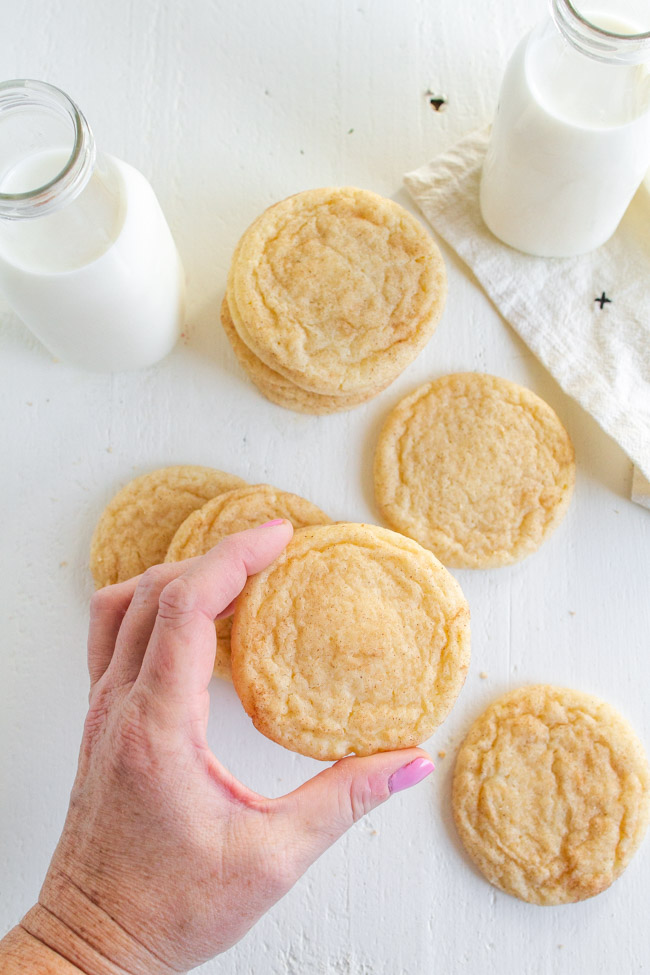 What I love most about this recipe is the cookies stay super fresh and soft for days after they are made! I have been making these for almost 20 years and they have never failed me!
They can also be doubled and freeze really well. I like to keep some on hand if I need to bring a quick treat to someone. Snickerdoodles are an unsuspecting cookie, but they always bring a smile!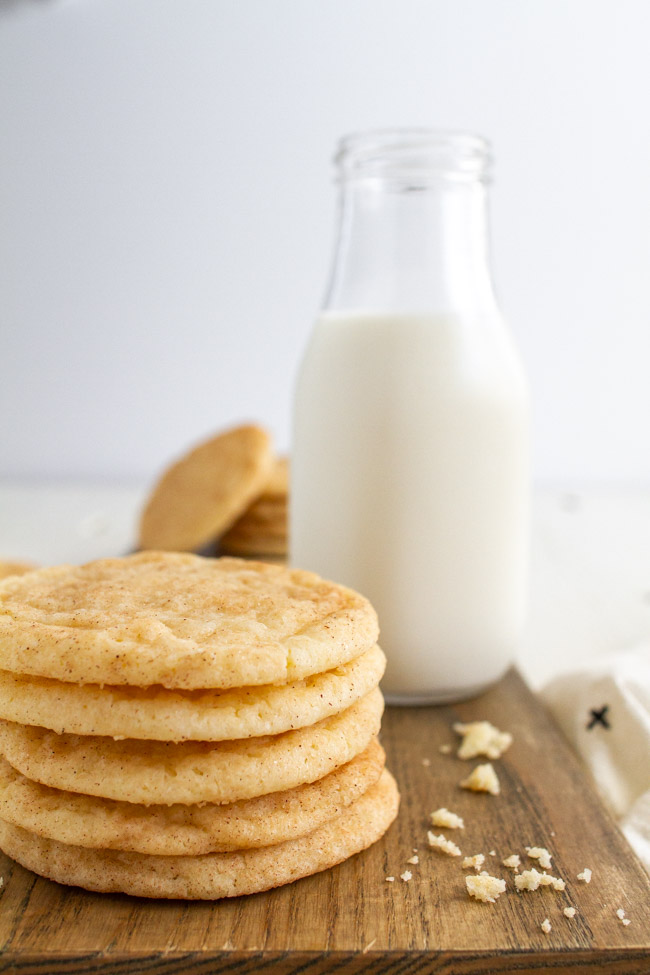 How To Make Snickerdoodle Cookies
Creaming your butter, shortening and sugar together well is important. Some are a little nervous to use shortening in recipes these days, but I promise you it's completely worth it!
Sift your dry ingredients together first before adding them to the wet ingredients. This just helps with even incorporation. The Cream of Tartar is what gives these cookies their signature taste.
Use a cookie scoop to divide up your cookie dough. This helps make uniform cookies so they all bake evenly. I like this one from Amazon.
Roll each of your cookie dough balls in cinnamon sugar. Not only does it taste amazing, it also helps the cookies from sticking to the baking sheet.
Gently press the balls down with a flat bottomed glass. This prevents them from getting to "puffy" in the middle when they bake.
The key to the best Snickerdoodle is slightly under baking them. Just until the edges are slightly golden brown and the middle is just set.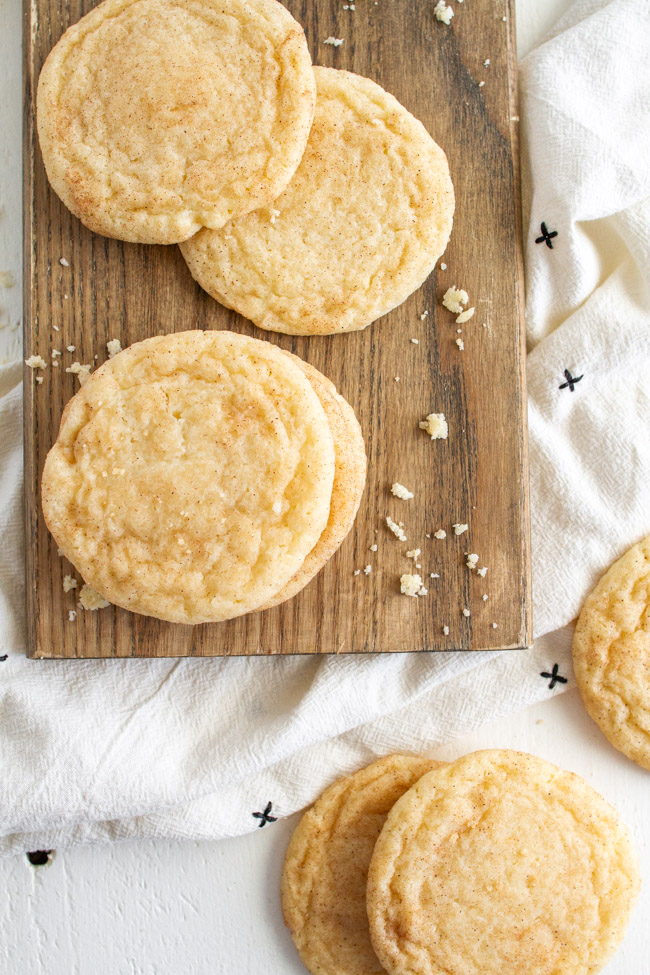 Here are some of the recipes to my other favorite cookies!
Snickerdoodle Cookies Recipe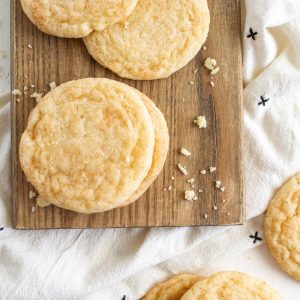 Ingredients
1/2

Cup

Butter, Softened

1/2

Cup

Shortening

1 1/2

Cups

Granulated Sugar

2

Large

Eggs

2

tsp

Cream Of Tartar

1

tsp

Baking Powder

1/2

tsp

Baking Soda

1/4

tsp

Kosher Salt

2 3/4

Cups

All Purpose Flour
Sugar Sprinkle
2/3

Cup

Granulated Sugar

3/4

tsp

Cinnamon
Instructions
Preheat oven to 350 degrees.

In a small bowl mix together Sugar Sprinkle mixture and set aside.

In a large mixing bowl cream together butter, shortening and sugar for 2 minutes.

Add in eggs and mix until well combined.

Blend in cream of tartar, baking powder, baking soda, salt, and flour just until incorporated.

Take 2 TBSP of dough and roll it into a ball.

Roll each ball in the sugar sprinkle and place 12 on a cookie sheet.

Lightly press down on each cookie with the flat bottom of a cup or your hand.

Let cool on the baking sheet for 5 minutes then remove to a wire cooling rack until completely cooled.