Growing grass for decor is simple and easy.  Use pots, cups and bowls for a super cute spring display.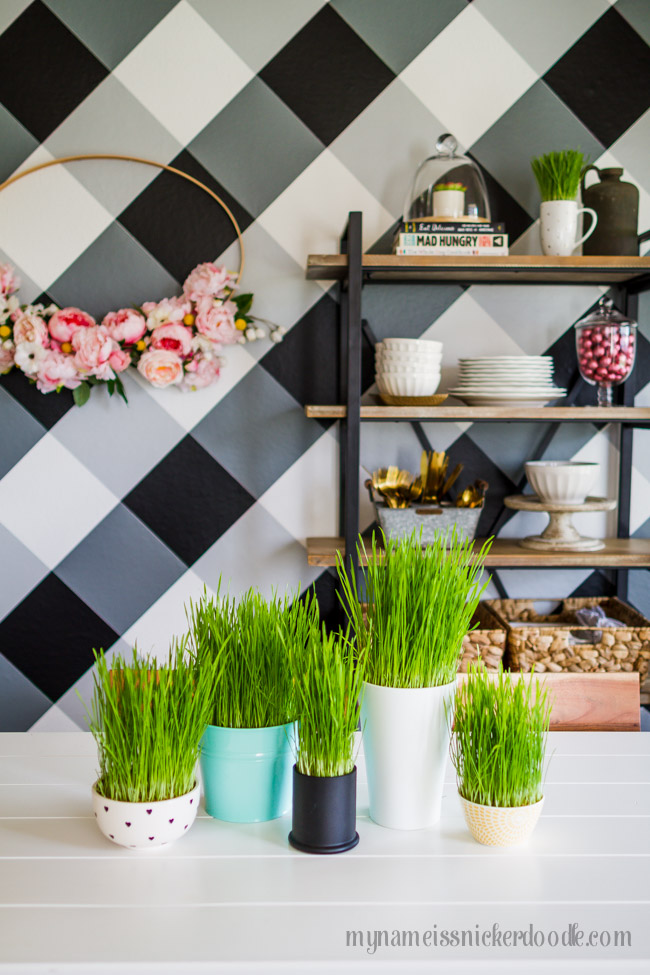 Real Easter Grass
Have you ever just had a project stuck in your head that you wanted to do so badly, but just didn't make the time to do it?  Growing grass in a pot or cup has always been on my to-do list since I was a little girl!  I'm not exaggerating.  I think I did it once for school as part of a lesson, but my grass just never grew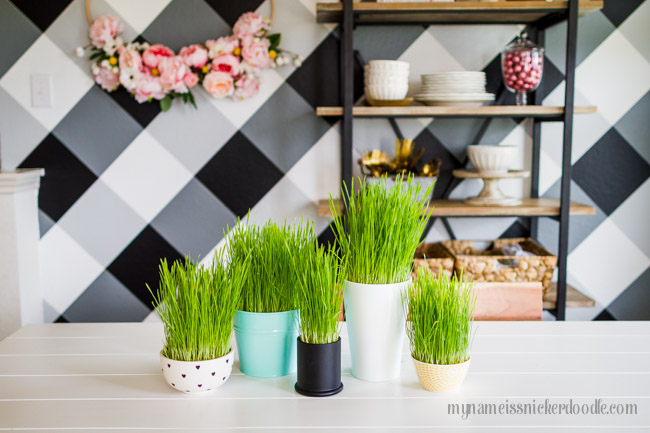 I've seen a few pins here and there on Pinterest, but it just seem a little too high maintenance or the seeds were just not ready available.  Then I came across a youtube video that explained it step by step and I gave it a try.
Can I Grow Grass Indoors?
Yes you can and it's so incredibly easy!
Here is what you need:
Containers like pots, bowls and jars
Potting Soil
Spray Bottle Filled With Water
Plastic Wrap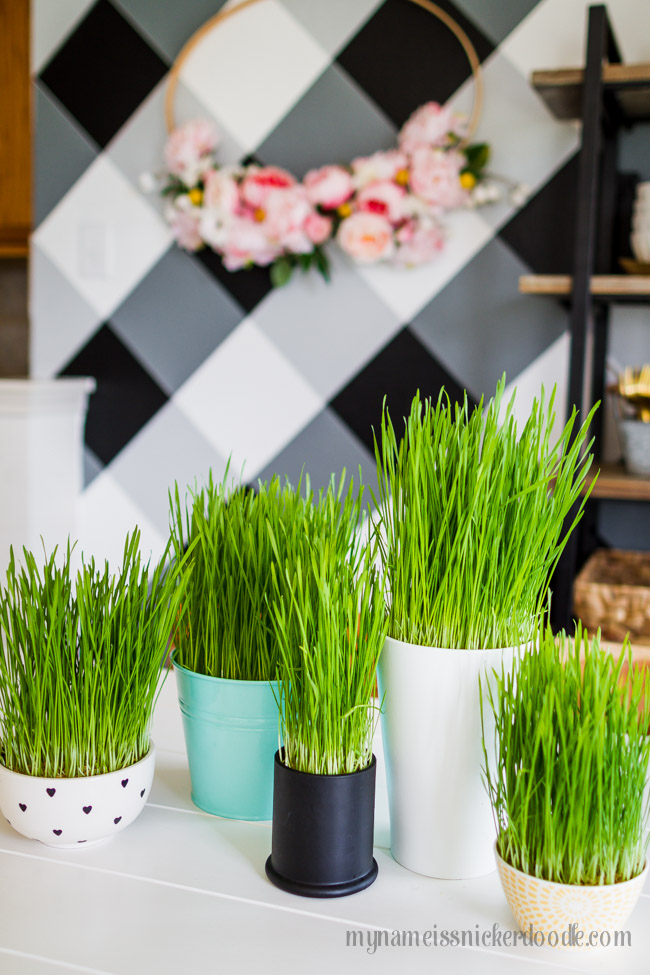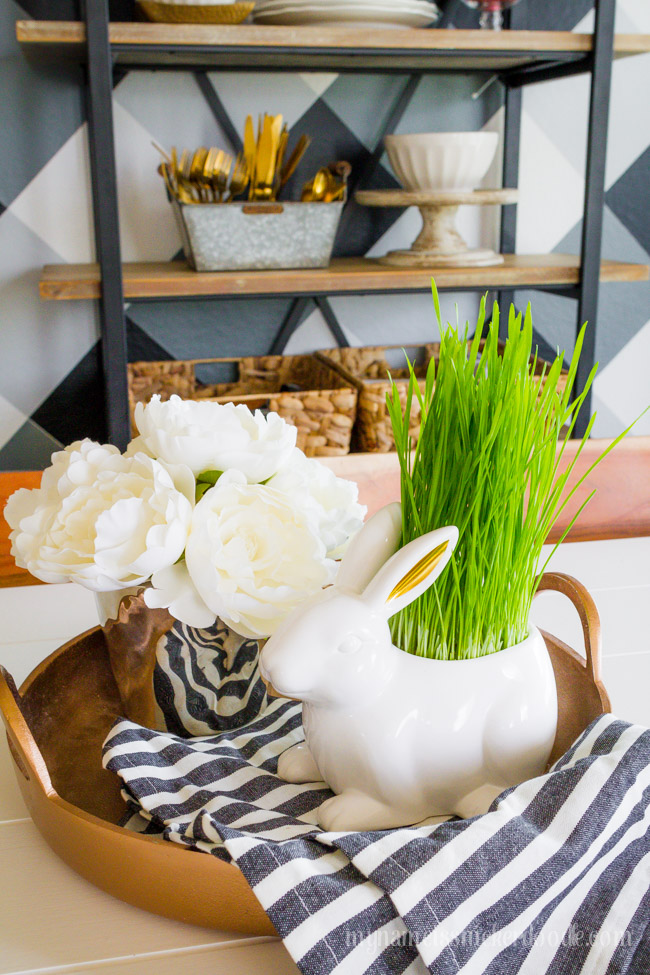 I bought a bag of wheat berries that you can find here.  I even started to gather my bowls and containers I had on hand that I thought would be perfect for this project.  It included 4 pots and a bowl from Ikea, 2 bowls from Target Dollar Spot and a little tea cup I had from Crate and Barrel.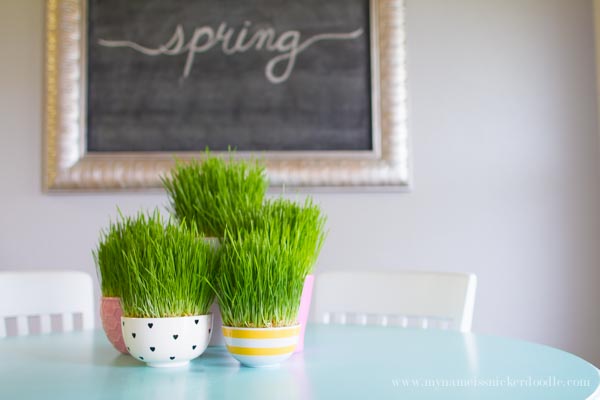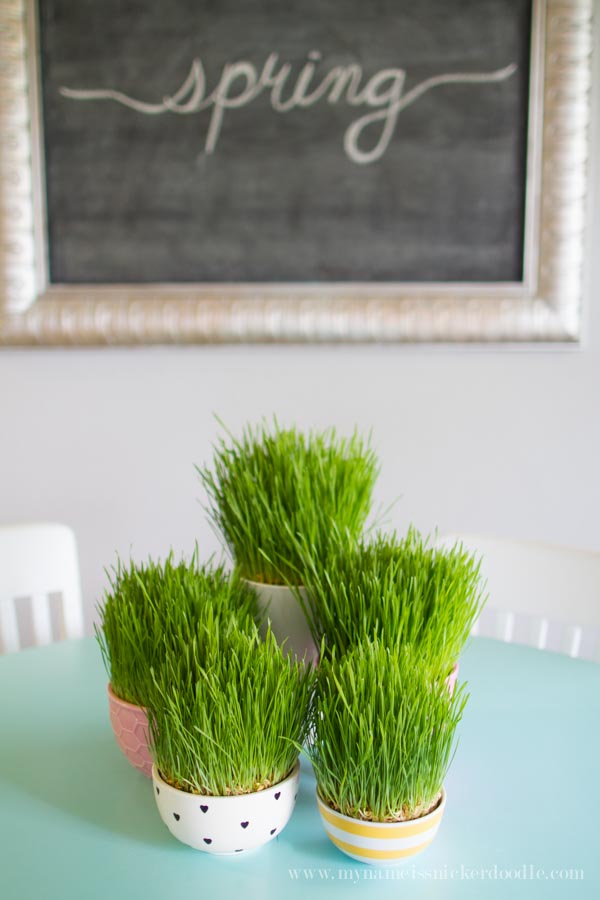 Once the wheat berries arrived at my door, I went right to work and had the boys help me with the project.  They loved it and were excited to see how it was all going to work.
How To Grow Easter Grass
Choose your container.  These can be actual plant pots, different sizes of bowls and cups.
Fill each container with potting soil.  Leave about an inch at the top for room for the seeds.
Sprinkle an even layer of wheat berry seeds over the top.  Be sure not to overlap too much, but cover up the soil completely.
Using a spray bottle, spray the seeds with water.  Just enough water to get them wet, but not soaking wet.
Cover each container loosely with plastic wrap.
Every day spray them with water and cover them back up.
About day 4 you should start seeing little sprouts growing.
Continue this process for a week.
Once blades of grass are growing you don't need to cover it up anymore.
Spray the soil once a day every day.
If the grass gets really long and starts to fall over, trim it back about 4 inches from the bottom.
It will last about a month.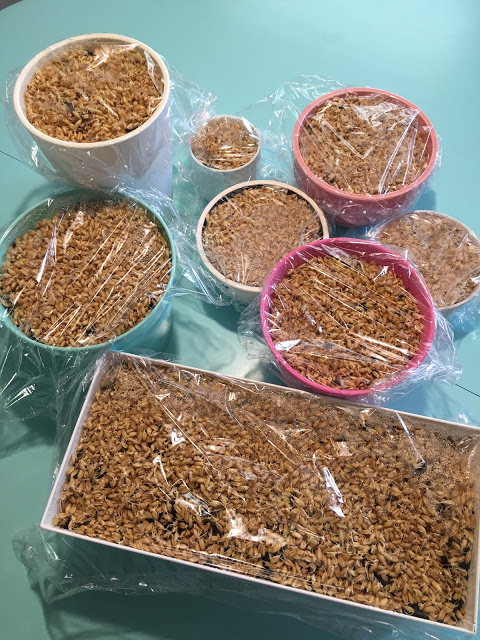 This is what it will start to look like after four days.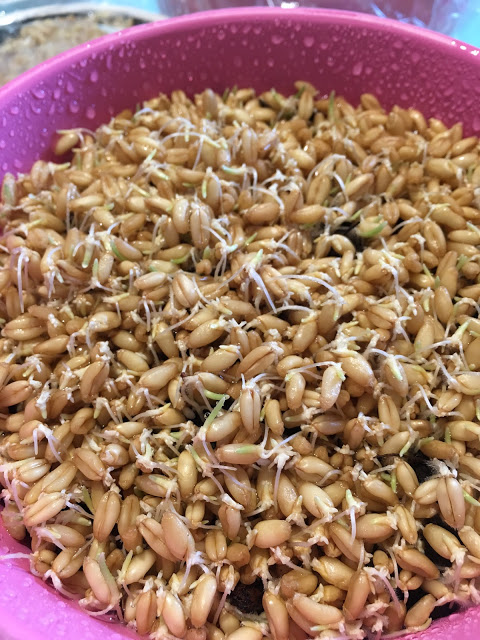 Once they sprouted it didn't take long for them to grow.  Below are pictures on day seven.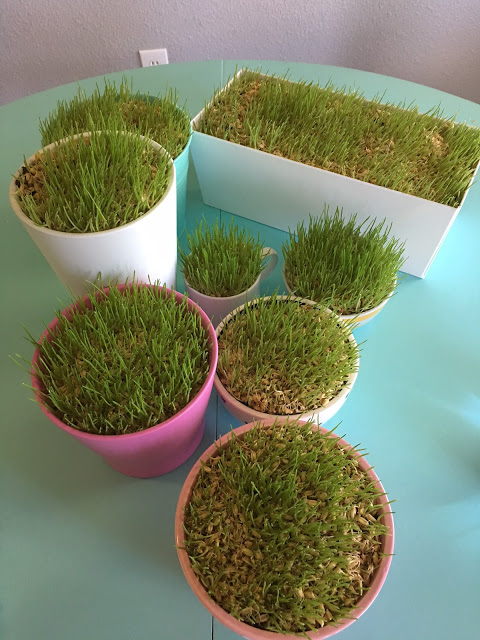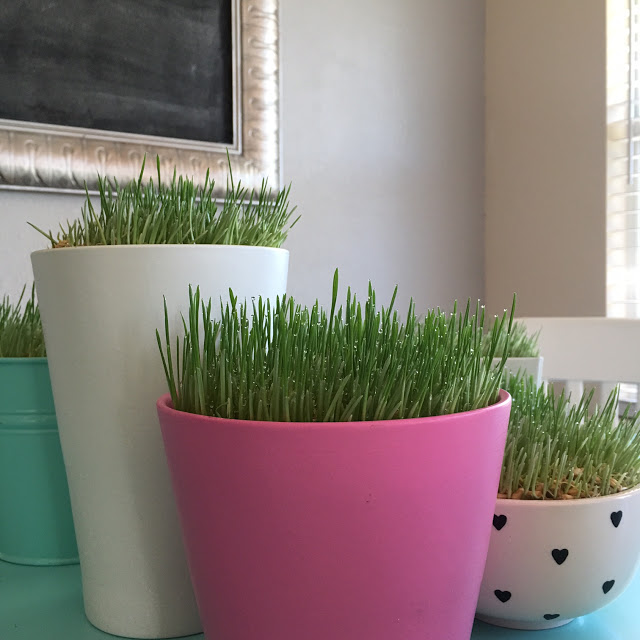 Now here they are 12 days later and totally thriving and looking fabulous!  I even brought them to a friends house to help decorate the food tables for our Feaster's Party.
You truly can turn these into beautiful centerpieces for your holiday event.
Here are some other Easter posts I think you'll love!
I've shared all the details on my kitchen wall here.