Growing grass inside for decor only takes a few days and adds a great spring touch!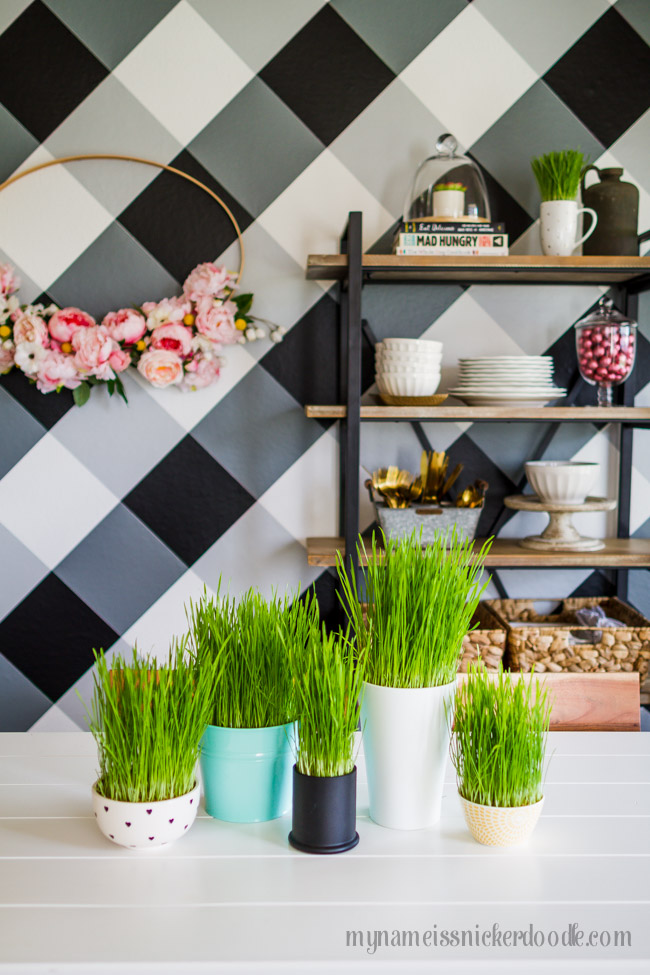 Have you ever just had a project stuck in your head that you wanted to do so badly, but just didn't make the time to do it?  Growing grass in a pot or cup has always been on my to-do list since I was a little girl!  I'm not exaggerating.  I think I did it once for school as part of a lesson, but my grass just never grew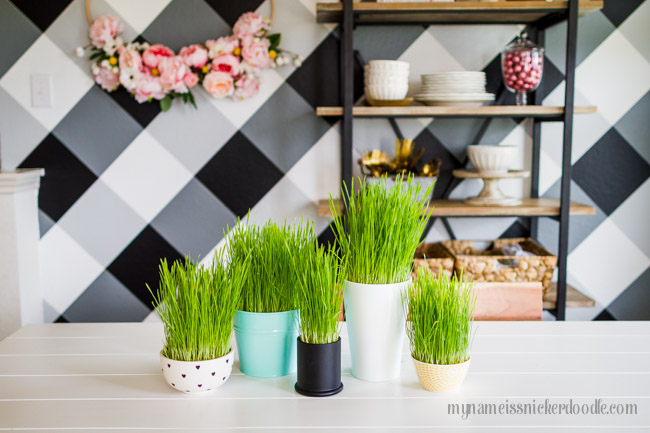 I've seen a few pins here and there on Pinterest, but it just seem a little too high maintenance or the seeds were just not ready available.  Then I watched a video from Made Every Day on how she grew grass in adorable bowls and pots within a week.  I was hooked!  Do you subscribe to Dana on Youtube?  You really should.  She's perky and super talented.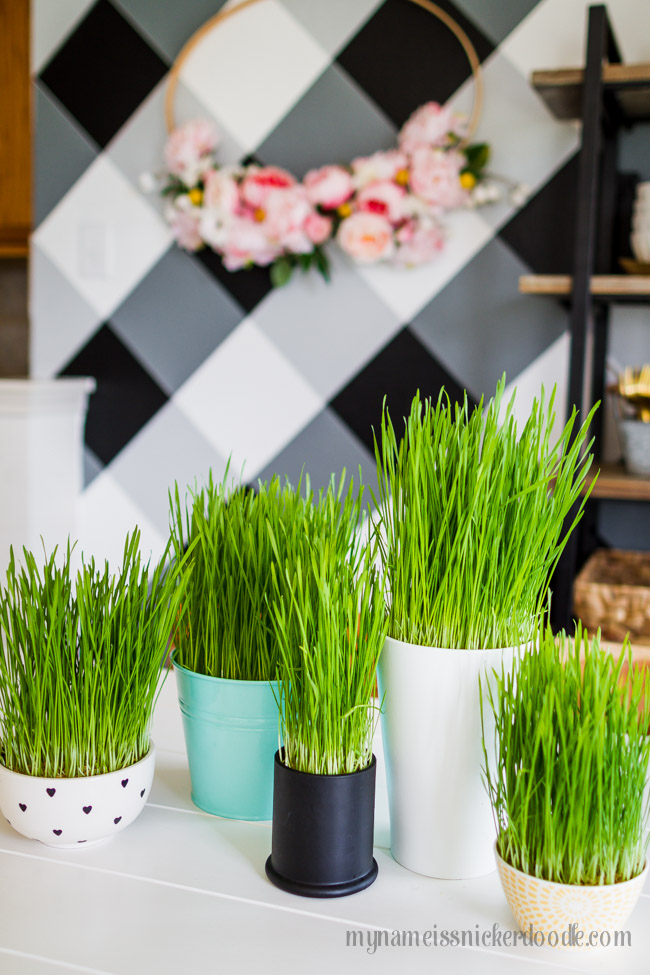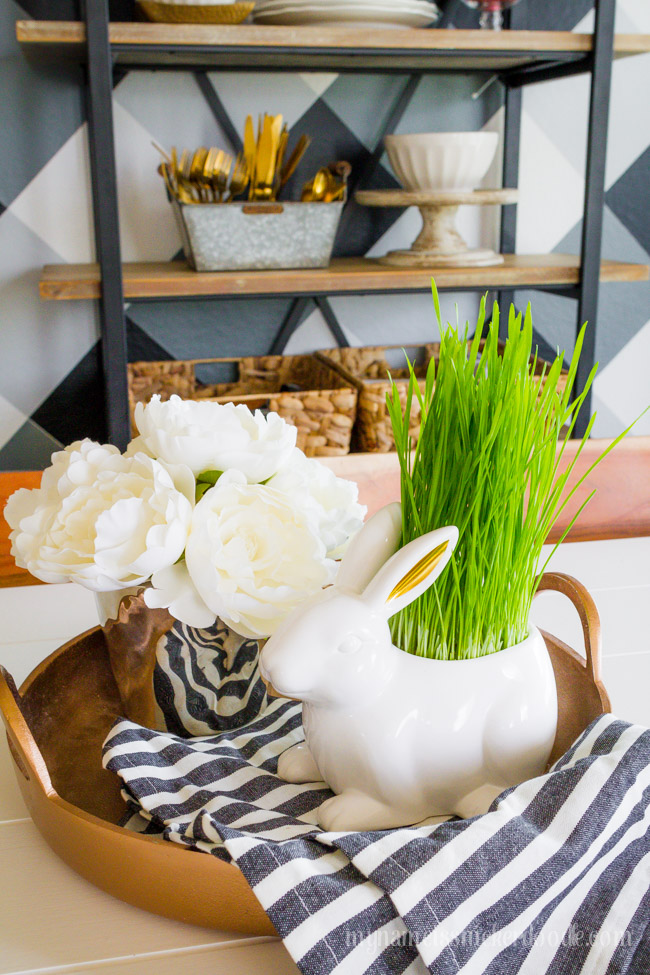 After I watched it I immediately went bought a bag of wheat berries that you can find here.  I even started to gather my bowls and containers I had on hand that I thought would be perfect for this project.  I used 4 pots and a bowl from Ikea, 2 bowls from Target Dollar Spot and a little tea cup I had from Crate and Barrel.
Once the wheat berries arrived at my door, I simply followed Dana's instructions and had the boys help me with the project.  They loved it and were excited to see how it was all going to work.
Mine seemed to take a little longer  so here are my sprouts on about day 4.
Once they sprouted it didn't take long for them to grow.  Below are pictures on day 7.
Now here they are 12 days later and totally thriving and looking fabulous!  I even brought them to a friends house to help decorate the food tables for our Feaster's Party.
How darling is this little white bunny peeking out of the grass?  I posted this over on Instagram on Easter day.  (I'd love it if you would follow me there!)
I just thought it would be fun to share this wonderful project.  It was everything I thought it would be and my boys absolutely loved see their work come to life…literally!