Pumpkin, pumpkin, pumpkin!  It's the flavor of the season and I truly do love baking with it.  Using pumpkin puree adds extra moisture to your baked good and makes everything a little more tender.  If you've ever made my Pumpkin Bread, you'll totally agree!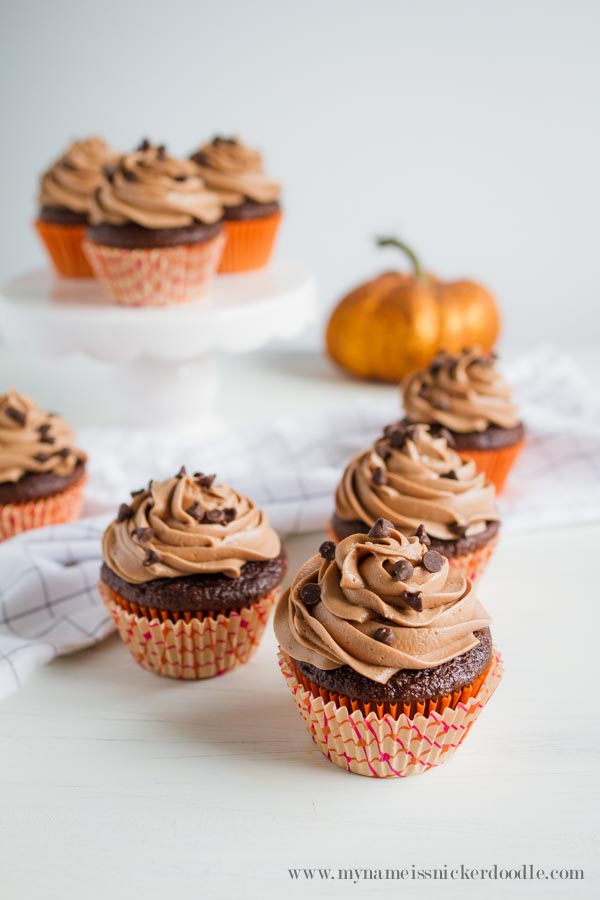 I also love the combination of pumpkin and chocolate together and try to pair them up together as often as I can.  That's one reason I created these Chocolate Pumpkin Cupcakes with Nutella Buttercream Frosting.
Yes.  There's Nutella in the frosting and I wish I could spread it on everything!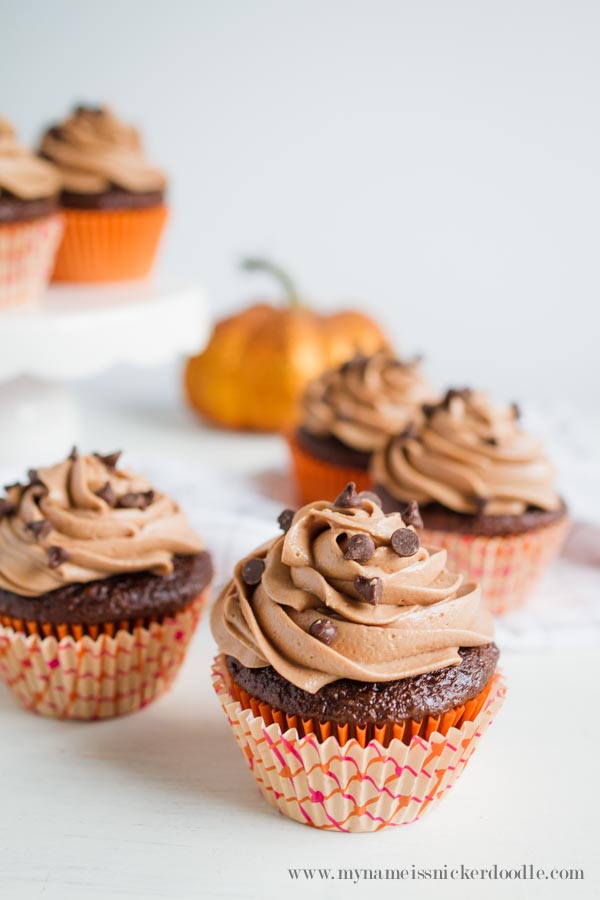 These cupcakes are the perfect balance of both pumpkin and chocolate flavors.  Like I mentioned before, the pumpkin puree help make these super moist and the frosting is incredibly creamy and chocolatey!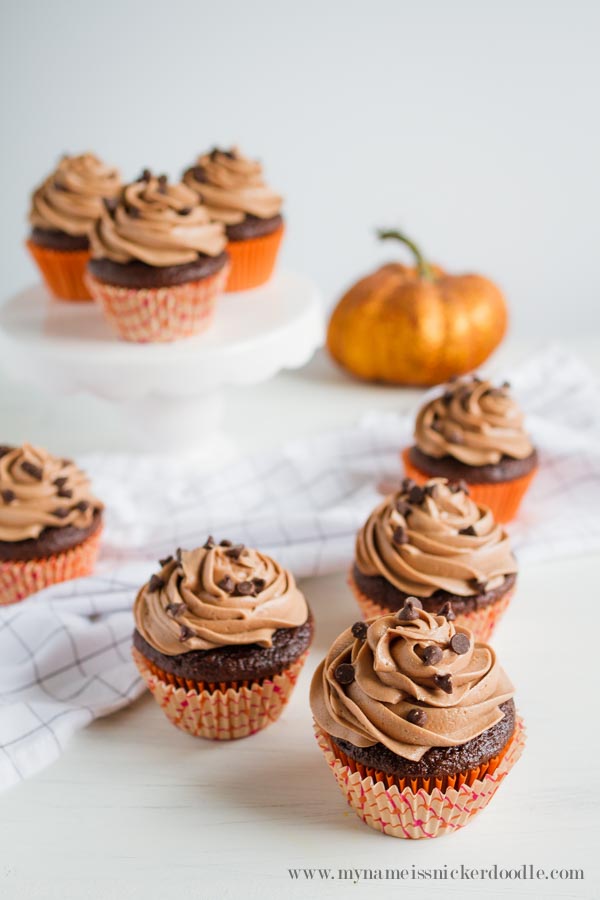 Chocolate Pumpkin Cupcakes with Nutella Buttercream Frosting
Printable Version
Ingredients
FOR CAKE
1 box Devil's Food cake mix
3 eggs
3/4 cup pumpkin puree
1/2 cup sour cream
1/4 cup water
1/2 tsp cinnamon
1/8 tsp nutmeg
1/8 tsp cloves
FOR FROSTING
1/2 cup butter, softened
1/3 cup Nutella
2 1/2 cups powdered sugar
3-4 TBSP milk
Mini chocolate chips
Directions For Cake
1.  Preheat oven to 350 degrees and line two muffin tins with paper liners.
2.  In a large standing mixer, mix together all cake ingredients for 2 minutes on medium speed.  Make sure to scrap down the sides.
3.  Fill each paper liner 2/3 full and bake for 15-17 minutes or until a toothpick inserted into the middle comes out clean.
4.  Cool completely before frosting.
Directions For Frosting
1.  Cream together butter and Nutella until smooth.
2.  Add in powdered sugar a little at a time and blend until smooth.
3.  Add in milk 1 tablespoon at a time to create a smooth consistency.
4.  Pipe or spread over cupcakes and sprinkle with mini chocolate chips.
Here is another delicious pumpkin recipe!