I've never really been a fan of salad dressing. Like, ever. Whenever we would got to Olive Garden growing up I would always ask for the dressing on the side and never eat it. It wasn't until I was an adult that I was brave enough to even try ranch dressing. Crazy, right?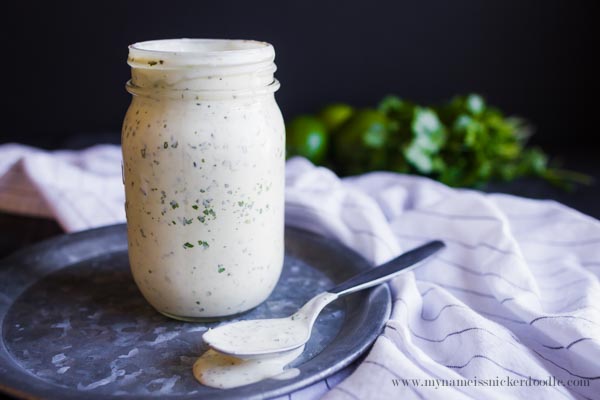 I always convinced myself that I was just healthier than all of the salad dressing lovers out there. HAHAHA! It's because I was just afraid to try something new.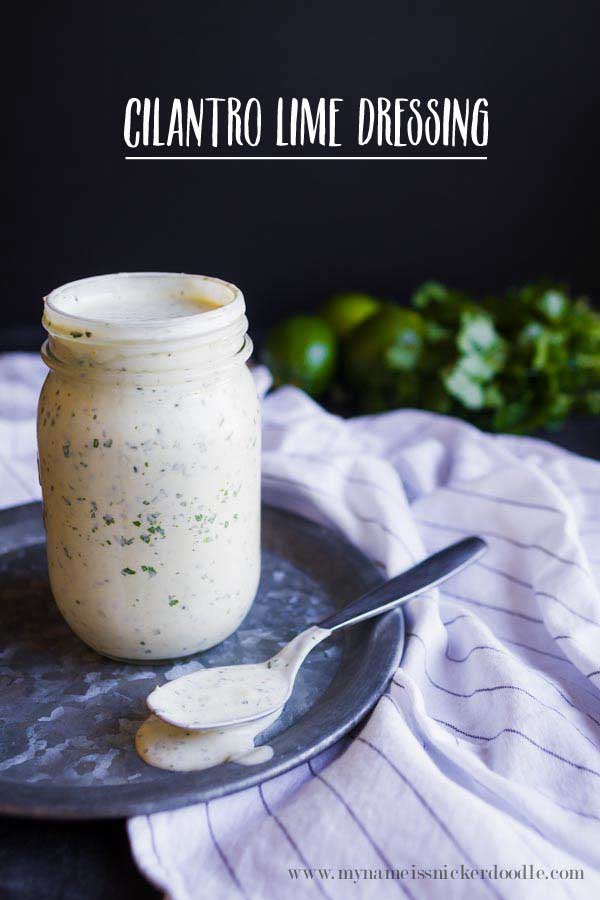 It wasn't until I ate this Spinach Almond Salad about 6 years ago that my eyes were open to the flavor possibilities! And then a few years later I had the ever so popular Cafe Rio Pulled
Pork Salad at a women's conference through my church and could not get
enough of this Cilantro Lime Dressing.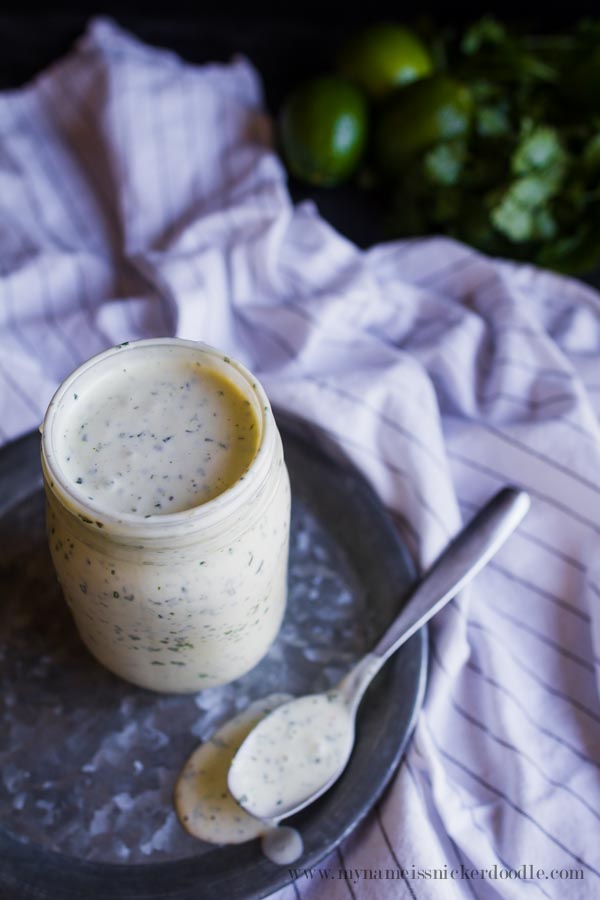 I wasn't able to track down the recipe I had there, but thought I could just find one of the million on the internet. So, yes I am adding my recipe to many others out there. I will have to say that I do like mine best! There's no having to buy buttermilk or tomatillos. It's super creamy and can be used to dip most anything in. And, of course, be used as an actual salad dressing!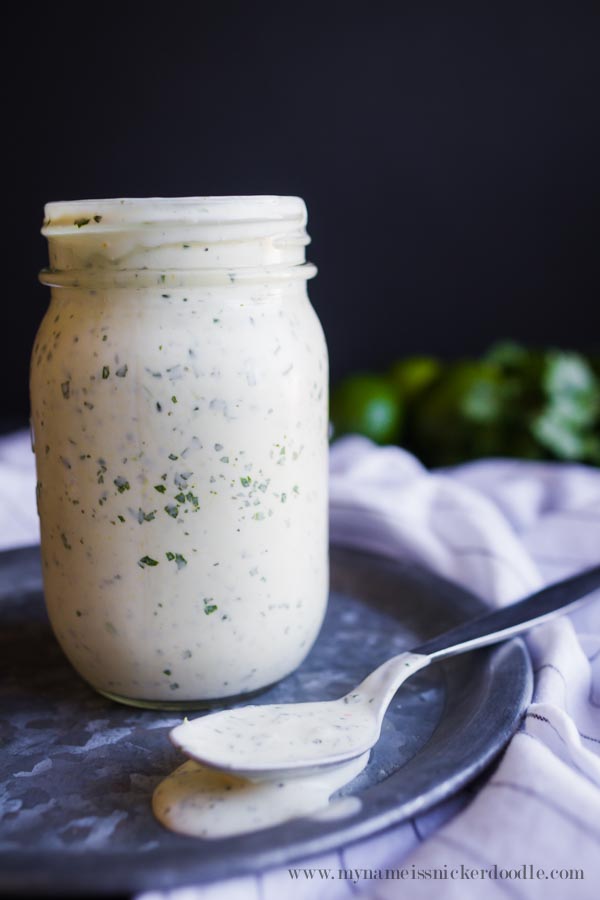 Cilantro Lime Dressing
Cilantro Lime Dressing
Author:
Prep time:
Cook time:
Total time:
Super simple salad dressing to make and can even be served over tacos and burritos.
Ingredients
1 cup mayonnaise
1/4 milk
3/4 cup green enchilada sauce, mild
2 garlic cloves
2 TBSP fresh lime juice, about 1 medium lime
1 pkt Hidden Valley Ranch dry mix
1/2 bunch cilantro, stems removed
Instructions
Place all ingredients into a blender or food processor and pulse until completely blended.
Store in an airtight container (like a mason jar) and refrigerate.
It will store for up to 7 days.