This shop has been compensated by Collective Bias, INC. and The Coca-Cola Company, all opinions are mine alone. #NewWayToSparkle #CollectiveBias
Whenever my mother in law comes to visit she always brings a case of her favorite sparkling water.  It's something you can always rely on.  And to be truthful I never really had any interest in drinking sparkling water until I tried some of hers.  I didn't realize at the time there were so many yummy flavors!  Every since I'm always on the lookout for the newest flavors so I was really excited that I found the new DASANI®Sparkling in Strawberry Guava, Blood Orange and White Peach at Target!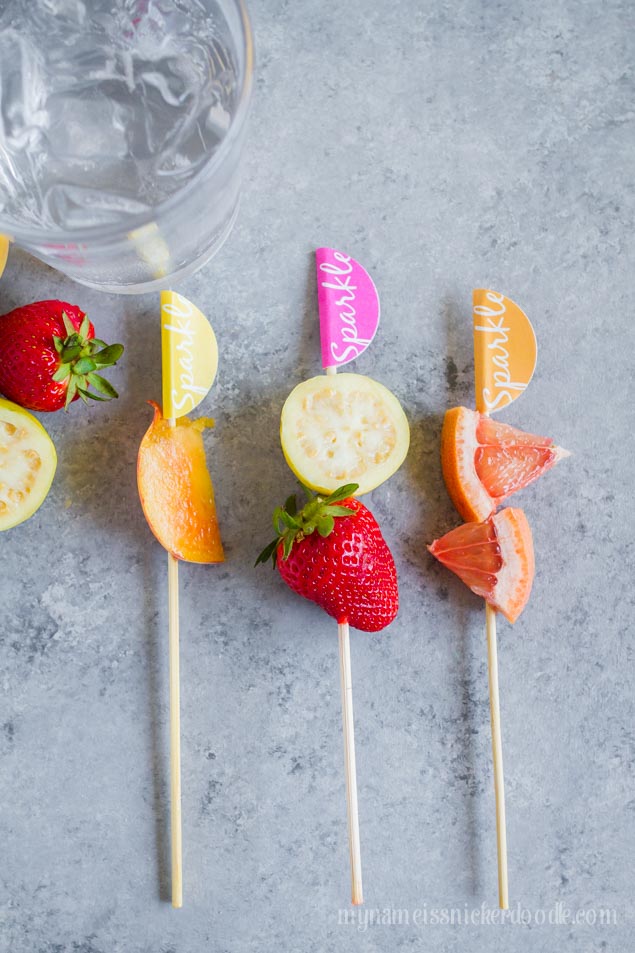 I really love fun drinks and DASANI Sparkling is great to have on hand.  It's delicious without all the guilt of sugar and added colors.  Plus it comes in this sleek slim cans and can be found in an 8 pk.  Right now Target has a temporary price cut for $2.99 so it's time to stock up!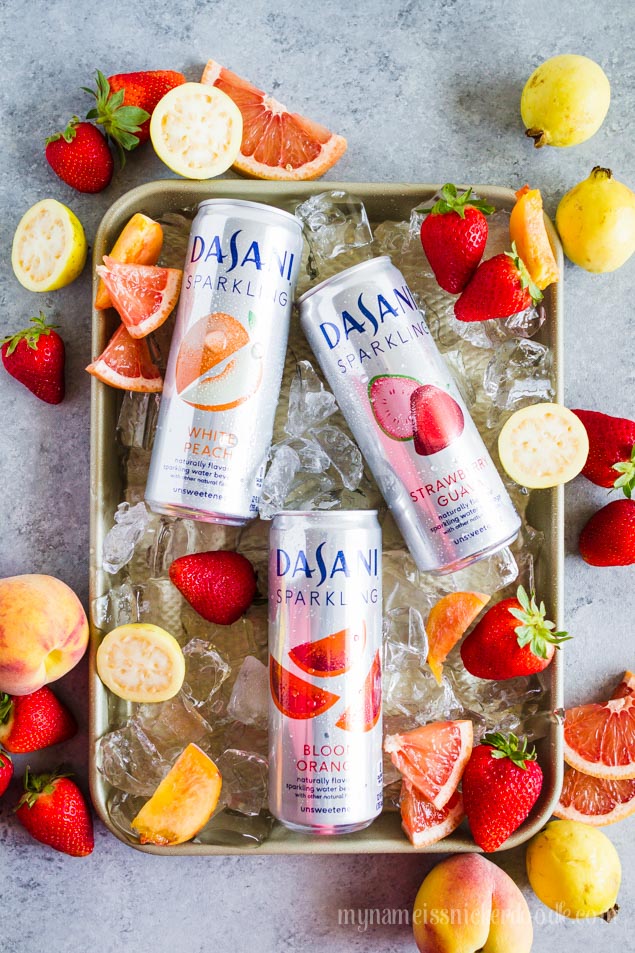 While it's great to just grab a can while you're on the go, sometimes I really like to just take a moment to enjoy this wonderful spring weather we've been having.  Being a mom of boys I like to make some of my 'mom treats' a little more special and girly.  Just because I can!!!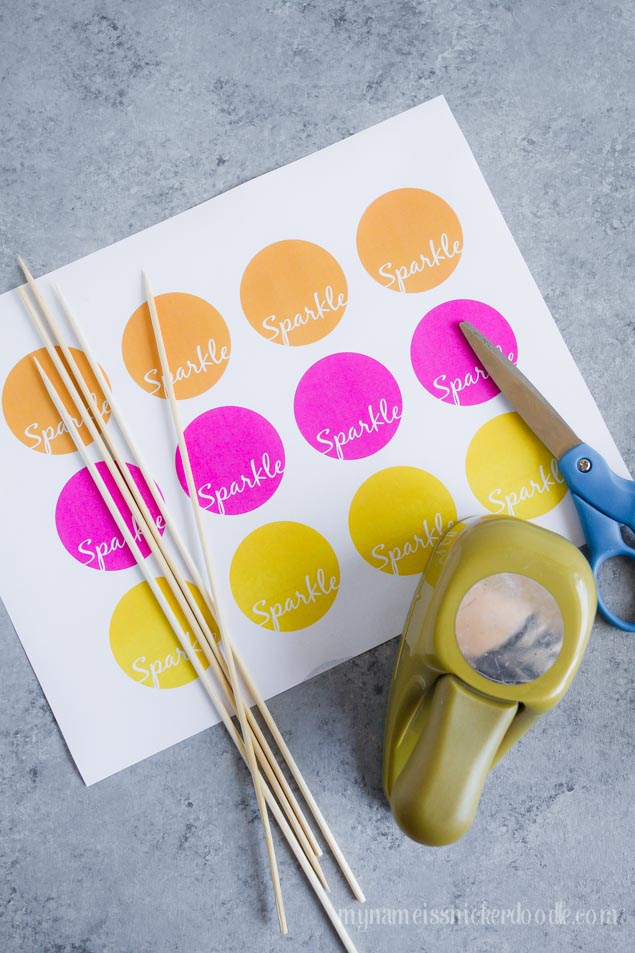 These adorable fruit picks are just the thing and truly come together in minutes.  As simple as it is, it does make me feel a little vacation in a glass as my life can be a little crazy at times.  I created a free printable to share with you because we all deserve a little extra sparkle in our lives, right!
What you'll need:
Bamboo Skewers
2″ Hole Punch or Scissors
Double Sided Tape
Print out flags and cut out.
Fold in half and tape around the end of the bamboo skewer.
Skewer fruit under flag.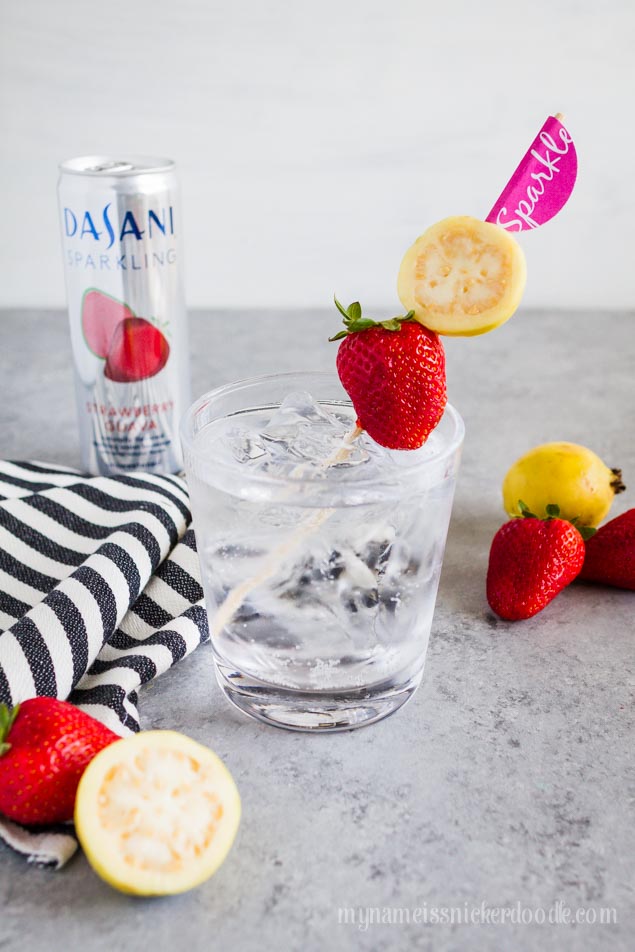 So of course I wanted each drink flavor to be reflected on the fruit pick so here's Strawberry Guava which smells and tastes amazing!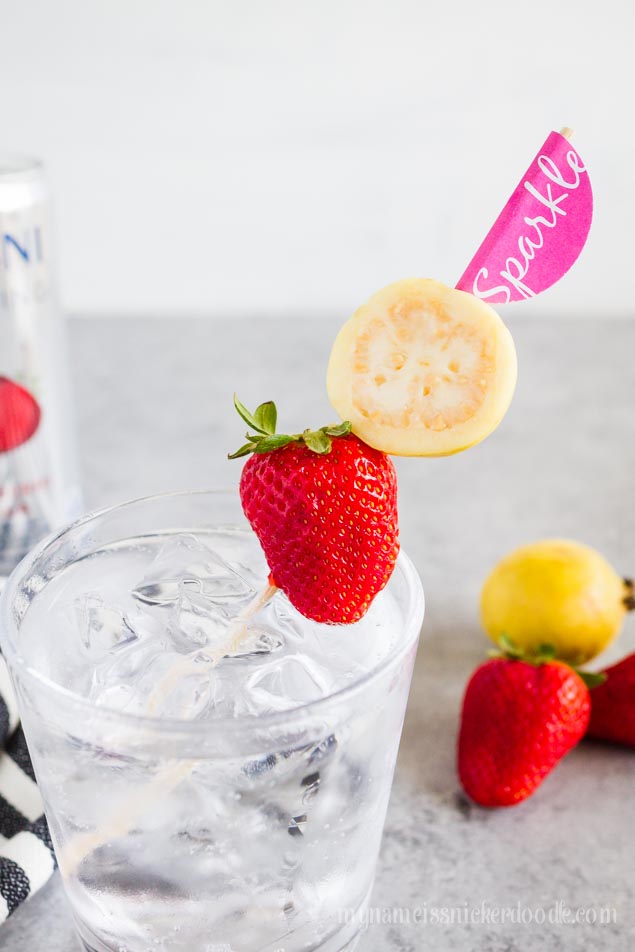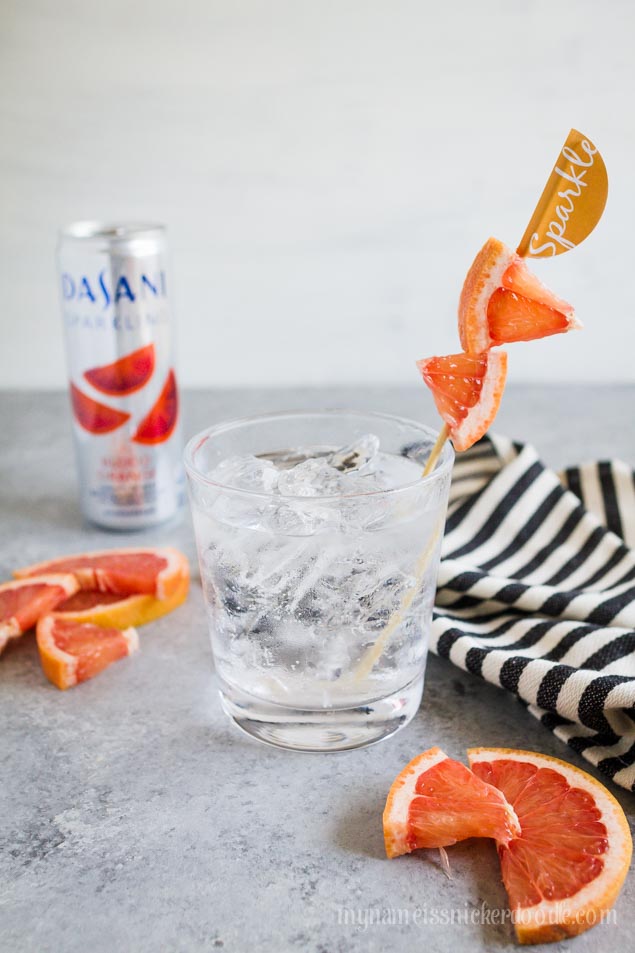 Blood Orange was subtle, but very refreshing.  I just love anything citrus!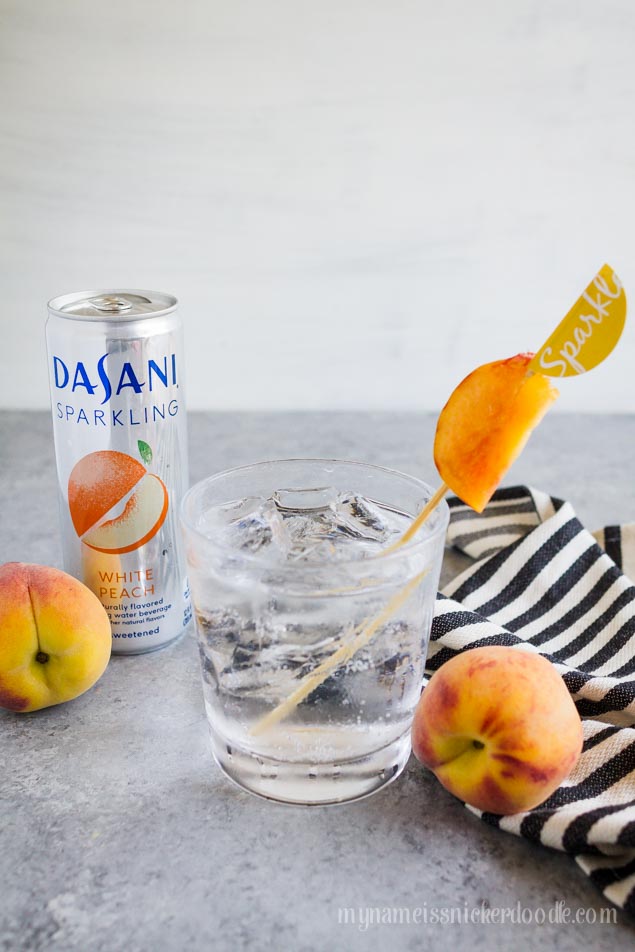 And White Peach was a nice change from all the standard flavors!
How are you going to enjoy this spring?   Make these fun fruit picks and find more inspiring ideas over at DASANI!
Don't forget to pick up the new flavors at Target!