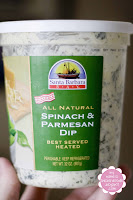 I dedicate this recipe to Costco…since every ingredient was purchased there! I am sure you can find similar ingredients at the grocer. Ian was coming home for lunch one day and I was in a pinch of finding something for him to eat. He was on a kick of eating the ever so delicious spinach parmesan dip, but I couldn't just serve that him for lunch. So I combined it with two other magic items and make a delicious sandwhich.
Chicken Spinach Sandwich
Rotisserie chicken
Spinach Parmesan Dip
Rosemary Foccacia bread
Butter or olive oil
Slice bread into sandwich slices. Butter one side of each side of the bread. Or drizzle pan with a little olive oil. Heat pan on medium high. Spread a small amount of dip on each non-buttered side of bread. About the amount you would use on a peanut butter sandwich. Tear off some chicken and shred it. Place it on one side of the bread and then top with remaining slice. Grill sandwich as you would a grilled cheese, lightly brown and dip heated through.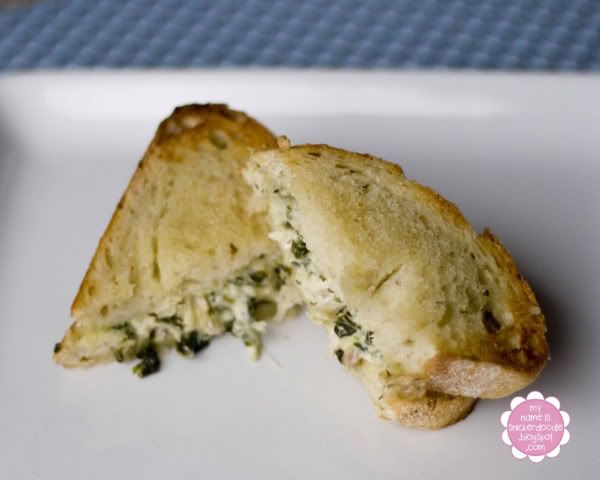 I made this for Ian on father's day along with a yummy breakfast. It comes together quickly and is perfect for the hot summer.
Sunrise Smoothie
6 oz frozen orange juice concentrate
1 medium banana
1 6 oz blueberry yogurt
2-3 cups ice
6 oz water
Place orange juice concentrate, banana, yogurt and ice in a blender. Fill up yogurt container with water and pour into mix. Blend until nice and smooth.