*Edited December 2016 – Make sure to click the link near the bottom of this post to watch a quick how-to video!*
Every year about this time, I get a ton of emails and messages asking me about my sweet little Hand Print Christmas Wreath I made and posted about 5 years ago. When I made it, it was mostly a throw back to my child hood because I remembered doing something similar in school.
(Here's the original picture with my very old picture tag.)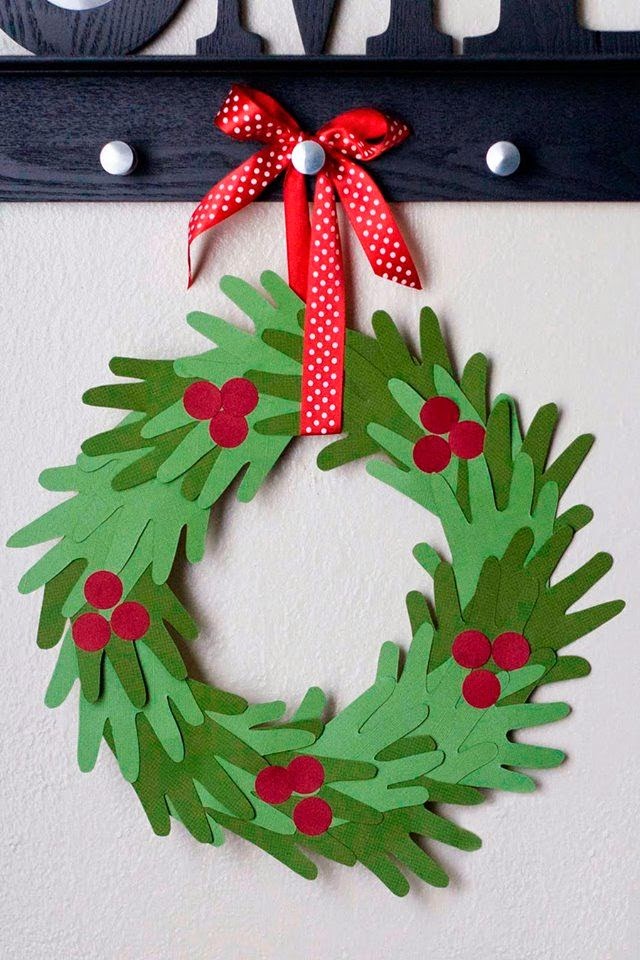 It couldn't be more easier, plus it's super cheap, and the MOST cherished Christmas decoration I have! I loved it so much that the very next day I made two more for both grandmas as a little present. I love seeing it up in their houses to this day.
My oldest son was 2 1/2 at the time and last year I wanted to create another wreath with my second son who was about the same age. However, the season got away and I didn't ever make it. This year, however, my youngest is 2 1/2 so I need to up my game and make two wreaths this year because is just wouldn't be right! Then my middle child will have something else to add to the therapy list, right?
You only need a few supplies:
Pen
Chipboard (I used a cereal box)
6-8 green colored card stock (I used two different shades to bring some variation) The amount depends on how big your child's hand is.
Red Cardstock (or red pom poms would be really cute!)
Small round circle punch
Scissors
Adhesive
Large round plate (I used a 10″)
Small round bowl
Ribbon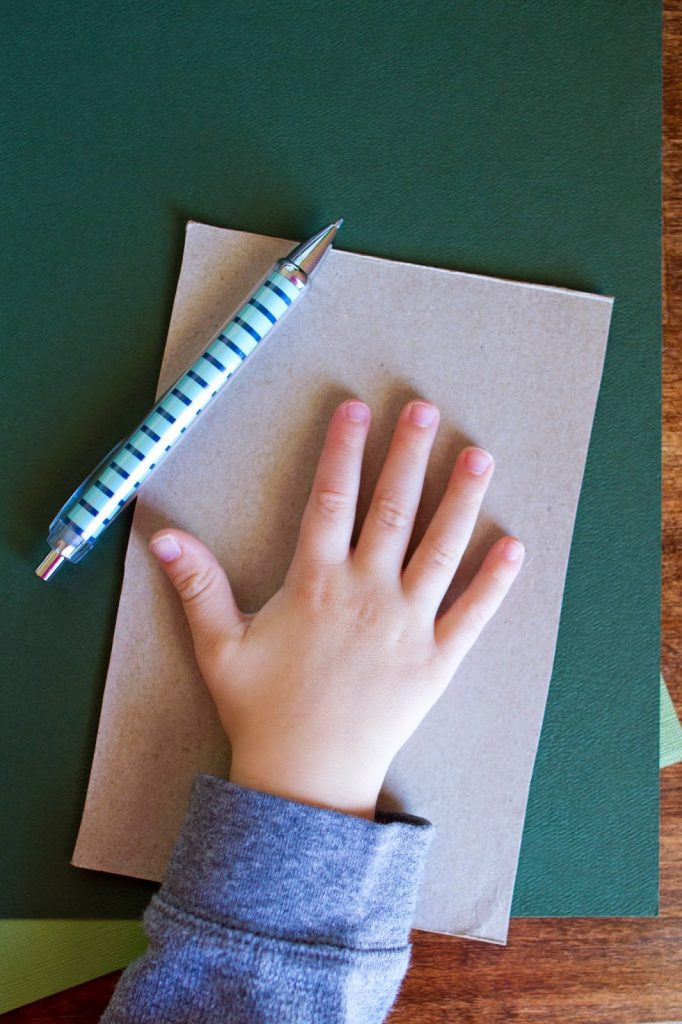 Step 1. Trace your child's hand onto the chipboard to make a template. (This is the hardest part about the hole thing…trying to get your child not to move!)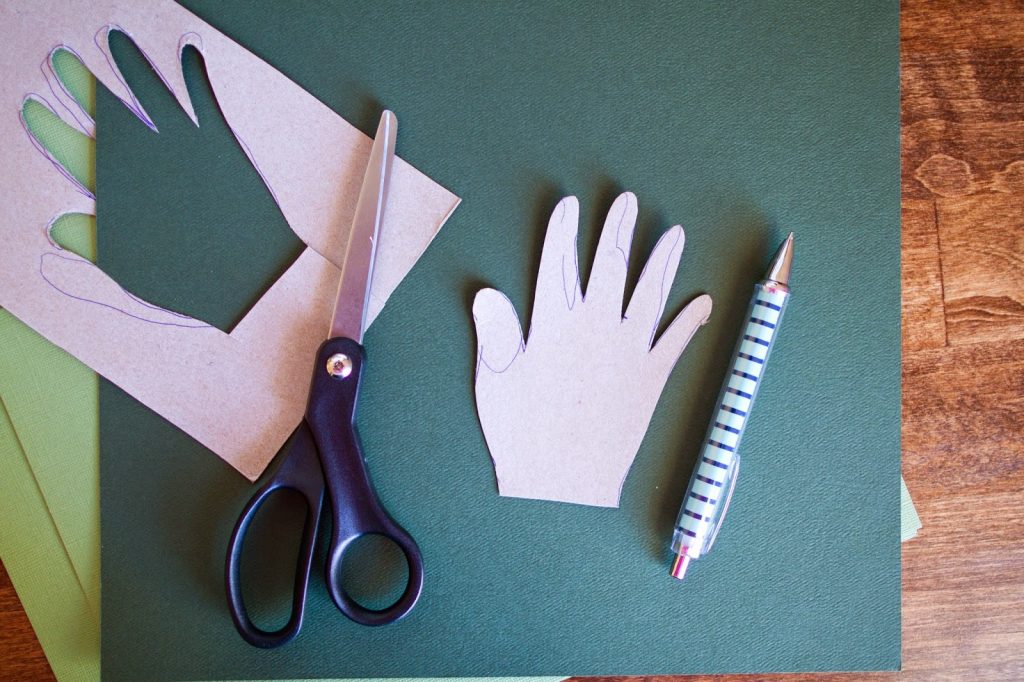 Step 2. Cut out the hand template. As you can see I had to trace his hand a few times because "it tickled". So cute! It's still a little wonky, but it turns out adorable, I promise! Set it aside. I like to do all my tracing at the same time, then cut everything at once.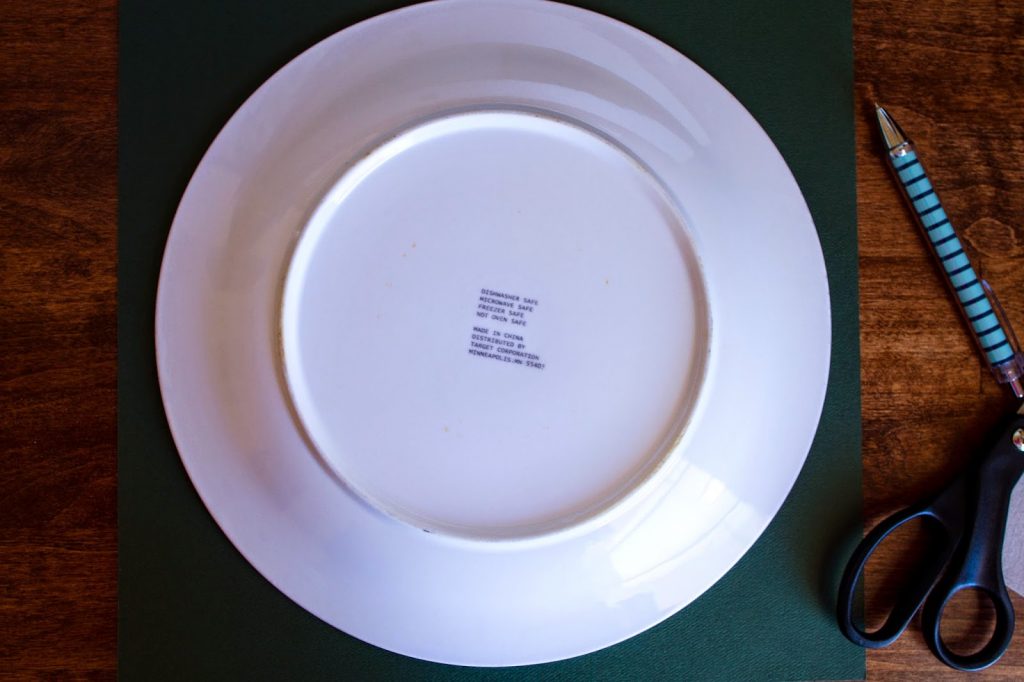 Step 3. Onto a 12 inch green colored cardstock, trace your circle for your wreath.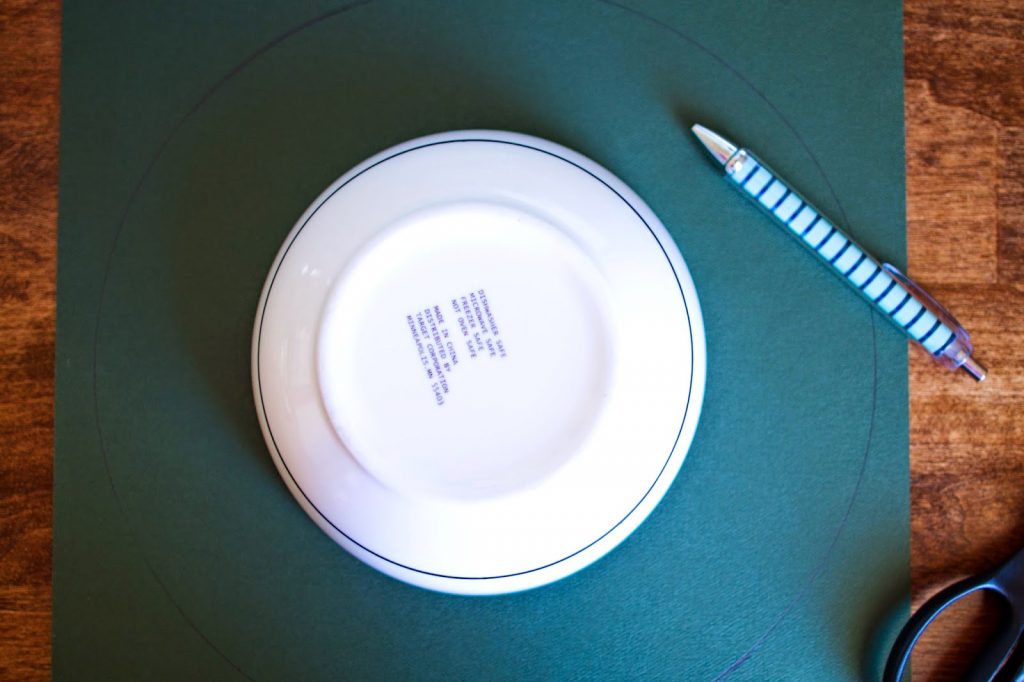 Step 4. Place your bowl in the center of your new wreath form and trace. The thickness of your wreath really is determined on how big or small your child's hand is. If you are doing baby hands, you might want to go with a slightly thinner wreath.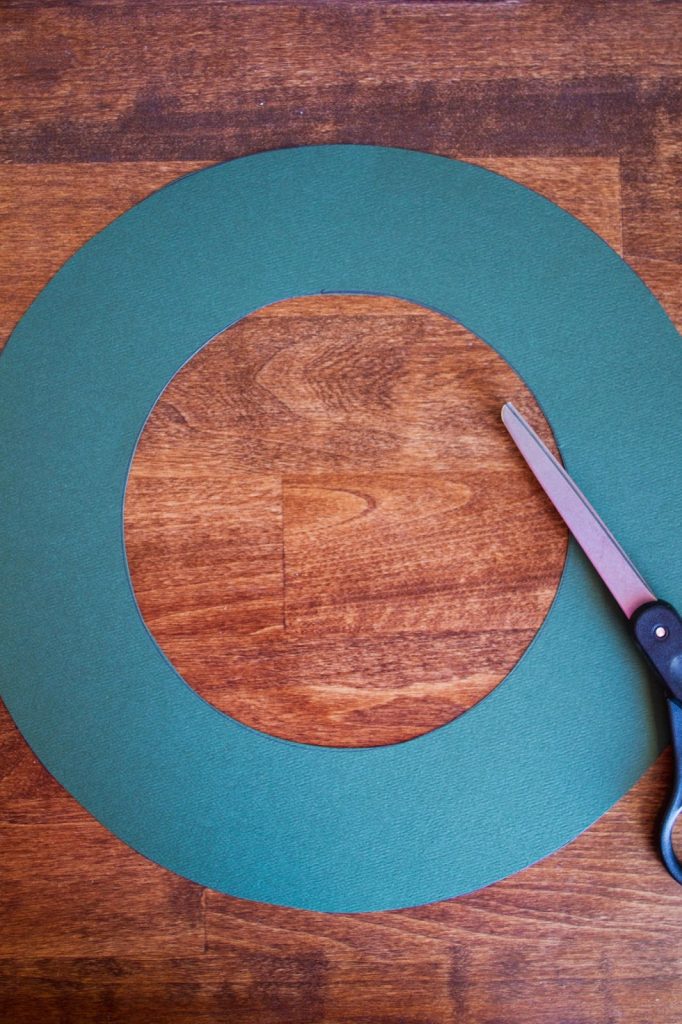 Step 5. Cut out your circles. Simple enough!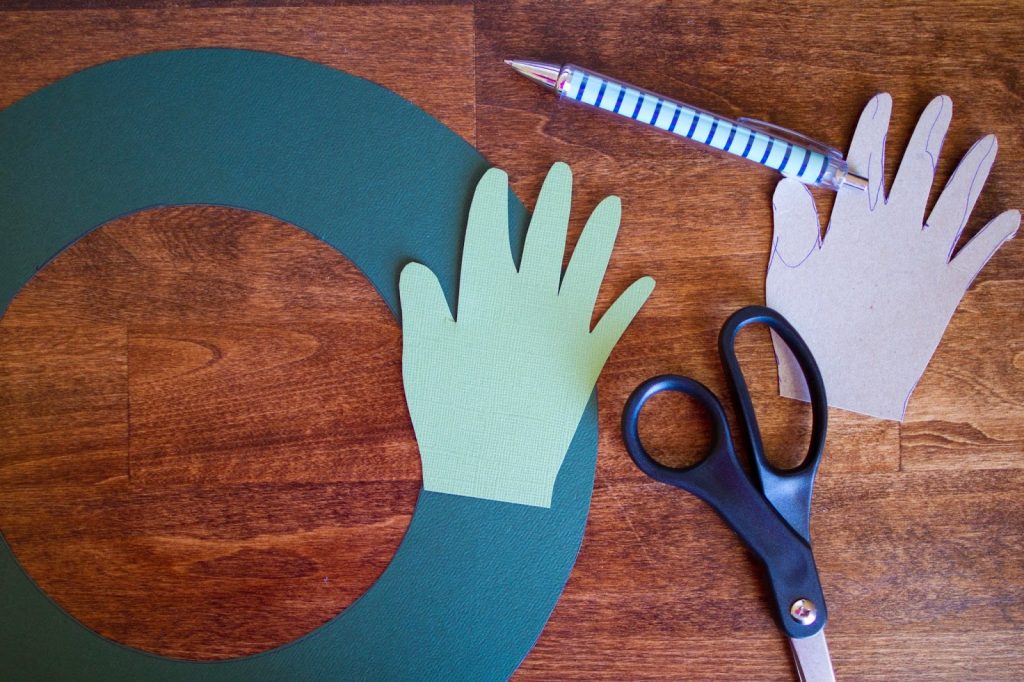 Step 6. Using your hand template, trace and cut out about 20-25 hands out of the remaining colored cardstock. I used 21 hands in my pictured finished wreath. I used textured cardstock so when tracing them, I turned the template over a on half of them so the fingers and thumb weren't all facing in the same direction. Again, to give it a bit more variety and life!
Step. 7. I adhered them on with a little liquid glue, having each of them face out or in. Depending on what I thought looked good.
Step 8. I finished it off with a few red "berries" that I punched out of red cardstock using a 1″ circle punch and adhered on.
Step 9. Tie a ribbon around it for a hanger.
Step 10. THE MOST IMPORTANT STEP! Write the child's name, age and date it was done! It's always fun to look back on these types of cherished items and see how old the person was.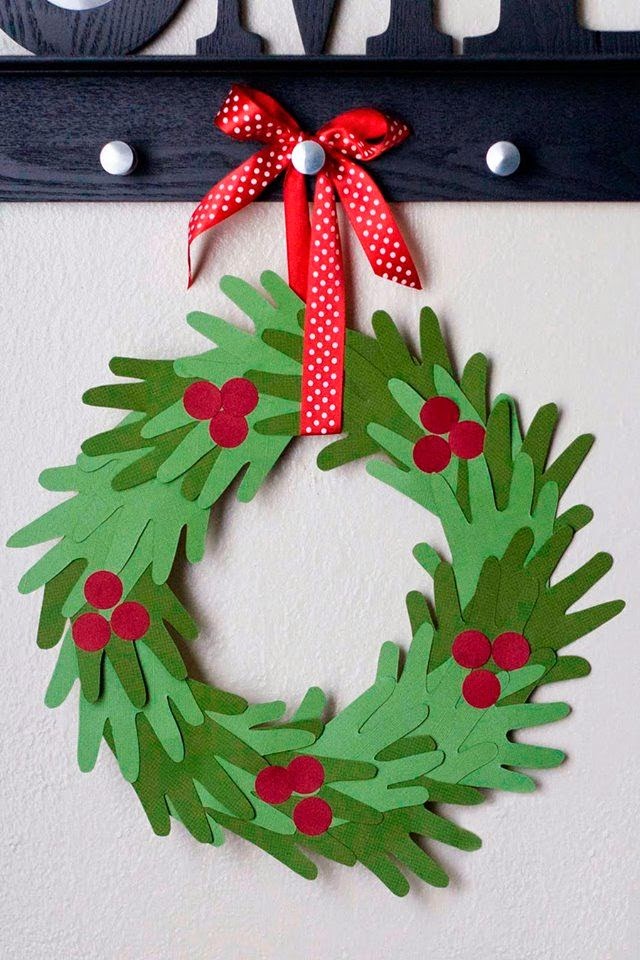 At the time, Liam helped me adhere it down. He was too young to help me cut, but if your child is older, this would be super fun for them to do on their own…with a little help of course!
So, now that I've given you the scoop (finally!) who's making one this year????
Watch the how-to video HERE!
Here's another fun Christmas activity you can do with your kids!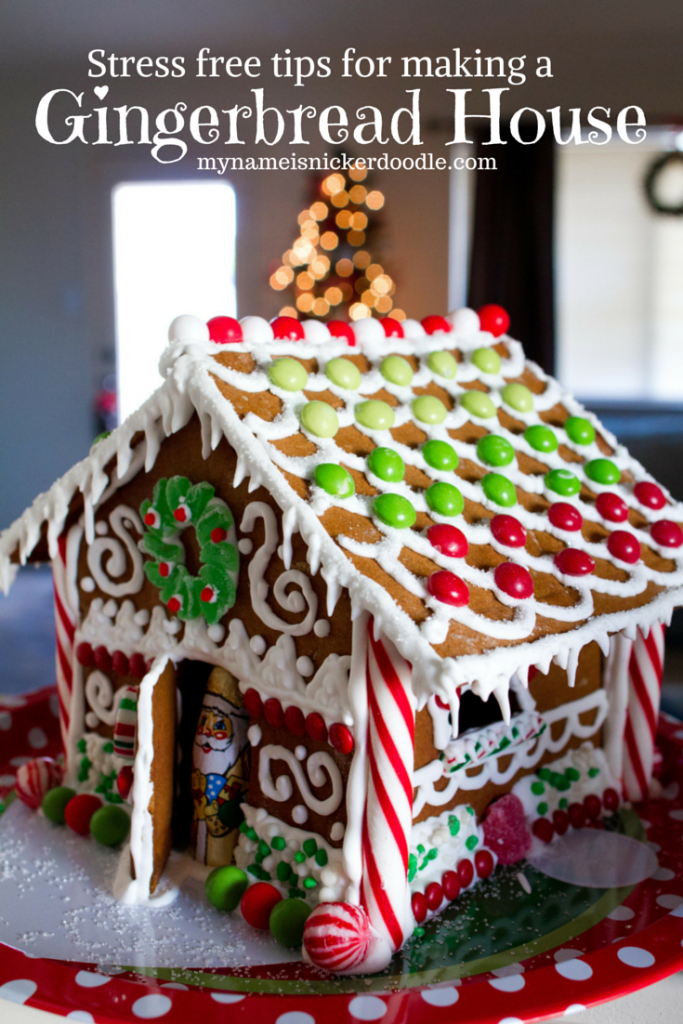 This post is linked up at – Weekend Re-Treat, Friday Finds, Creative Collection, Link Party Palooza, Monday Funday, Totally Talented Tuesdays, Wow Me Wednesday, Whimsy Wednesday, Creative Collection, Super Saturday,