Our holiday week didn't start off so well. Ian and Liam were still sick and I was worried that we were going to have to decline the invitation from Ian's older brother to spend the holiday with them in their new home. He invited the whole family to come to Oklahoma. Tuesday, Ian came home from lunch and when he went to leave to go back to work, the car wouldn't start. He was worried it was the alternator, but it turned out to be the battery. I really hate having to spend money on fixing cars, but I guess it's nessecary. By Wednesday, both of my guys were feeling better so we didn't have to cancel after all.
9 adults and 8 kids makes for a pretty fun Thanksgiving…a noisy one, but a fun one! We decided this year to not make a ton of food and just have enough for our Thanksgiving feast. With the lack of left overs, we all still found a way to practically eat the days away. Liam completely enjoyed himself playing with his cousins and all the new toys.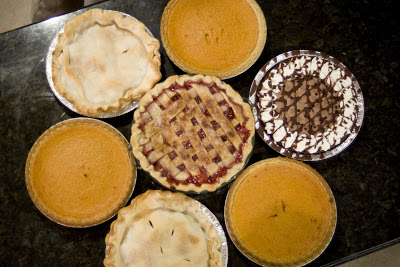 One thing we did have plenty of was pies…and MORE pies!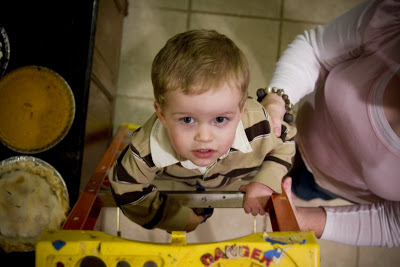 Liam trying to be like daddy and climb the ladder.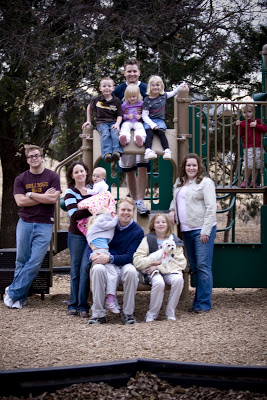 Some of us tried to work off our gluteny by walking to the park and playing.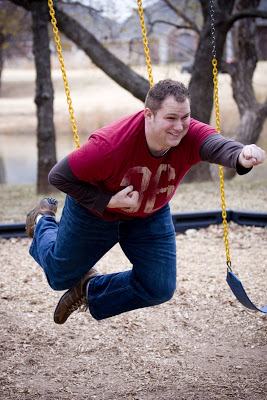 I told you that I married superman!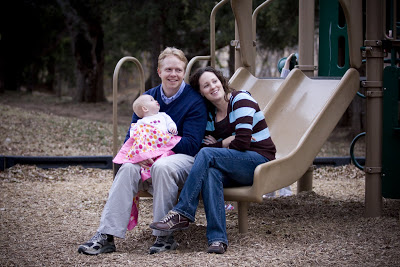 Jordan and Amy with their new little daughter.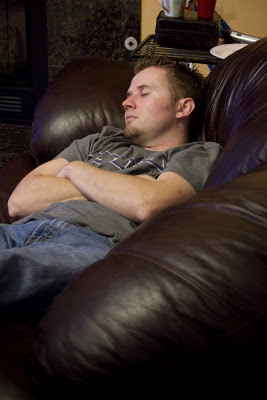 But most of the time we all took naps and…
worked our fingers by playing Guitar Hero on the Wii. I didn't like it the first time I played it, but it grew on me. So, so fun!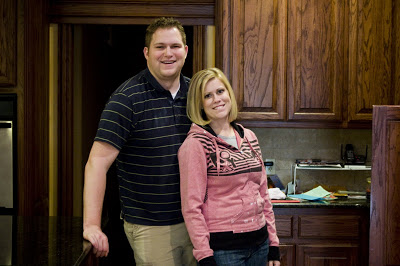 Ian and Amory. The "identical" twins of the family!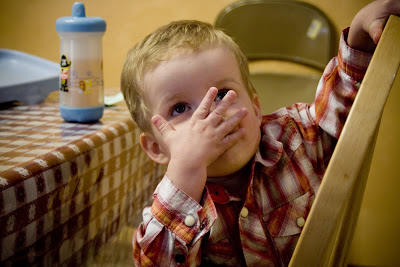 Since Liam wasn't feeling 100% better, he took a nap during our meal so his Thanksgiving dinner consisted of a pb&j and pretzels. He didn't want anything to do with turkey!
We also played games, watched The Office and a ton of funny skits online. That is one thing Ian's family knows how to do well…laugh! So our week ended on a greater note than it started for that I am grateful for.
Now that we are home, we are trying to enjoy the rest of the year. I am making our Christmas cards and getting together something for Christmas treats. 2009 couldn't come sooner for me, but I will take the rest of the year day by day with a smile on my face!